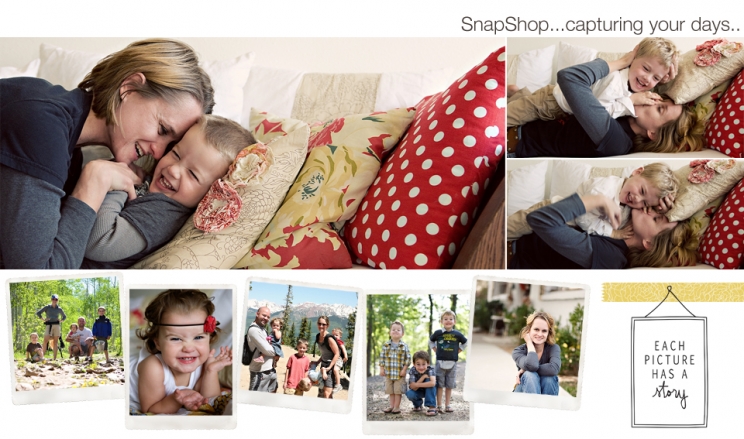 Photography has been a treasure in my life. When I pick up my camera, the world slows down and the beauty in the mundane is revealed. Photography has been a way for me to slow down life. When looking through my camera, I often find myself noticing things I would have otherwise overlooked. There was a time I worked as a photographer, shooting client sessions and weddings. In 2008, I stepped back from the professional side of photography. Now my subjects rarely sit still and almost never want to pose. Around the same time I stopped offering client sessions, I began teaching a one day intro to photography course in my home. In 2011, I took that course, SnapShop, and moved it online.
SnapShops were born out of a desire to enable others not only to grasp the basics of photography with a dslr camera, but also learn how to capture the beauty in their every days. The online workshop is for beginners, not professionals. It lasts 3 weeks, is entirely online, and self-paced. If you are interested in learning more about your dslr camera, I invite you to visit the SnapShop website for more information.  I would be honored to help you go from knowing how to just take a picture to beautifully capturing the moments of your life.
Click here to go to the SnapShop website. There you can find out more information, when the next course starts and how to sign up!

Below you can find some of my random photography tip related posts from the past!


Canon EOS 5D
(these are a thing of the past, the new model is a Canon EOS 5D Mark II
)
Canon EF 24-70mm f/2.8L USM
– this is the lens I use 90% of the time. It gives me great aperture settings, but also works for wide angle and portraits.
Canon EF 85mm f/1.8 USM
– my favorite portrait lens
Canon EF 50mm f1.4 USM
Canon EF 70-200mm f/2.8L II IS USM
Canon 30D
Canon 28mm USM f/1.8
Canon Speedlight 580 EX
Adobe Lightroom
Adobe Photoshop
Lots of Design Aglow products
Lots of Pugly Pixel products