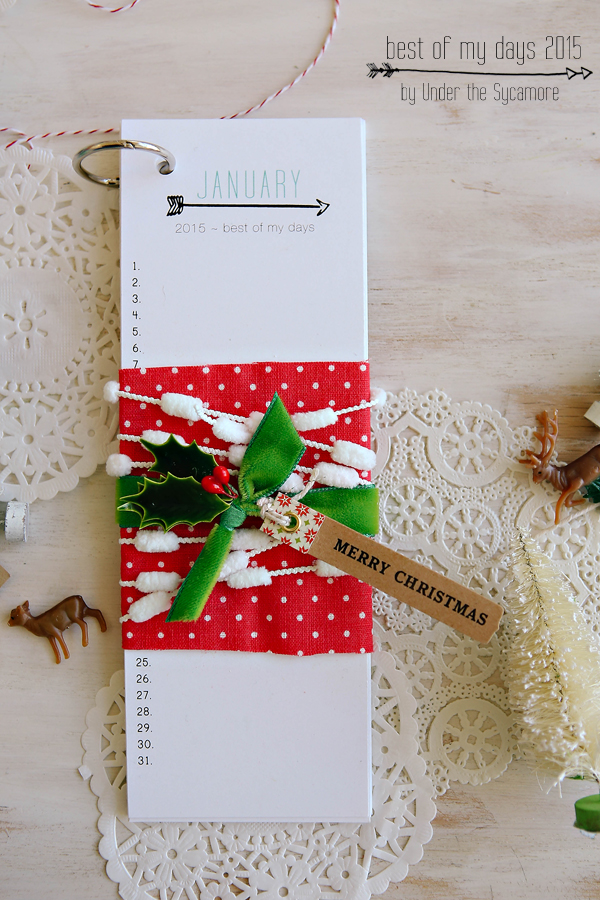 If you are new to the blog, this is a very simple idea. It is kind of like a little notepad, but with a goal of recording something great from each day. Maybe it is a big event or maybe it is just something small. Recording the joys of each day helps me nurture gratitude in my heart. The calendars were actually created with the idea of giving them as a gift at Christmas. It can be something to slip in with gifts for friends, teachers, family and kids.
The first year we kept this going for a bit with the kids, but then I dropped the ball. This year (and last) the older four our getting one in their stockings. I am hoping by incorporating it into our homeschool schedule we'll be more consistent. The plan is to start the day recording our 'bests' from the day before. In years past, we tried doing these at night and just forgot too often! I think it will be a great practical way to practice gratitude, but it will also be really fun to look back on one day. I keep my own list in my perpetual calendar.
The arrows I used are a free download created by We Lived Happily Ever After. You can download the arrows from her original post by clicking here.
Step 1: Download the pdf files by clicking here (you will need to open each file by clicking on the picture of it, then go to the bottom right corner and click on the arrow, then download)
Step 2: Print each pdf on cardstock paper. The text is teal, but if you wanted to save money by printing it in B&W, it would still look good that way. I print mine at FedEx Kinkos.
Step 3: Trim each page. Mine are cut to about 3 inches wide.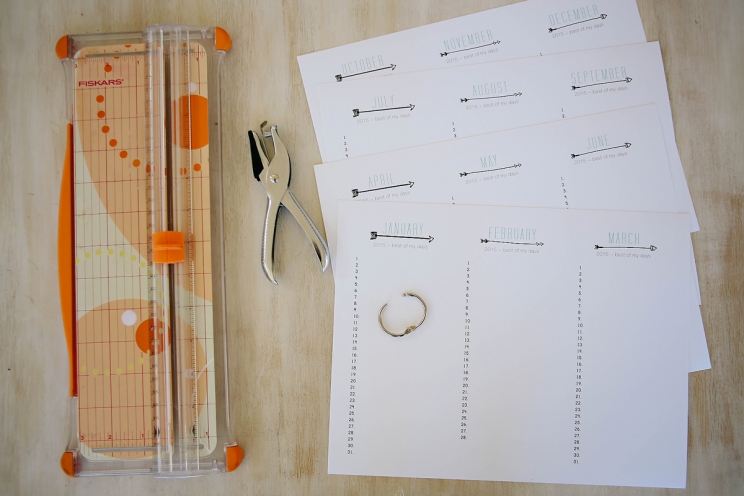 Step 4: punch a hole in the top corner and add a metal ring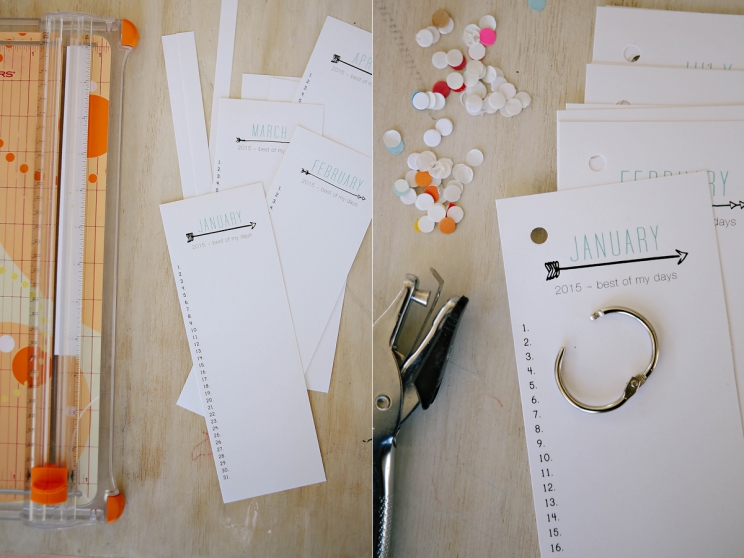 And a few ideas for wrapping them up – this is the fun part!
Click here to download the files



Registration is open for both January SnapShops (my online photography workshops). Gift certificates are available too!
January 5-24, 2015 – registration open
The next course will be in April/May.
January 5 – 31, 2015 – registration open
The next course will be in April/May.