They are both constantly singing, dancing and twirling. Song requests come from sun up to sun down. We joke that my oldest daughter's motto is "Why say it when you can sing it?"  Each night she asks us to pray that she will have dreams about singing and dancing with Jesus. I love that. I love to hear their little voices and the songs they make up. They've recently discovered the fun of headphones. Our iPhone ear buds never stayed in their ears, so this is a new adventure.
On the one hand they look so cute there together bopping to their tunes, reminding me of my 80s childhood. On the other hand, it feels like I'm getting a glimpse of them as teenagers and they are already growing too fast!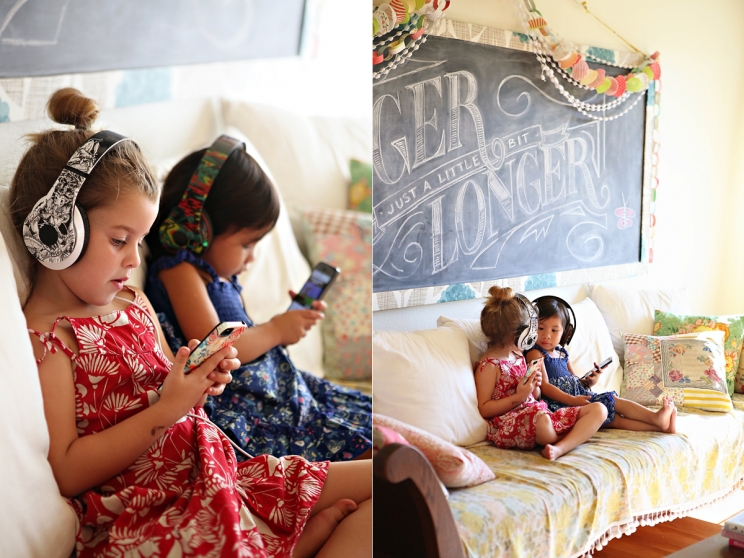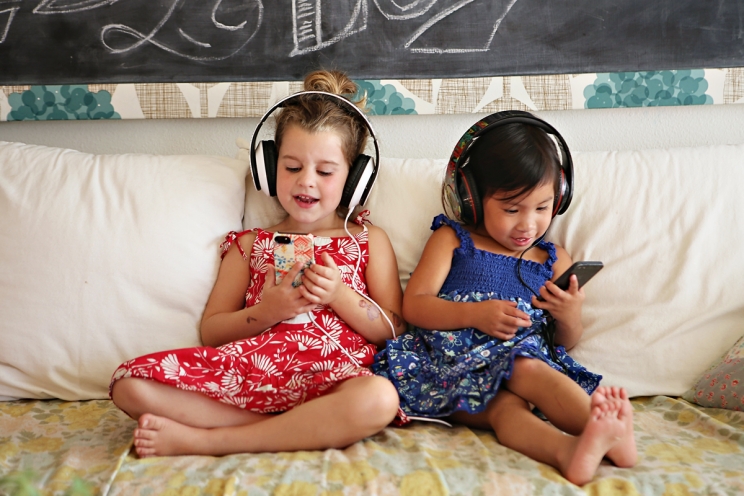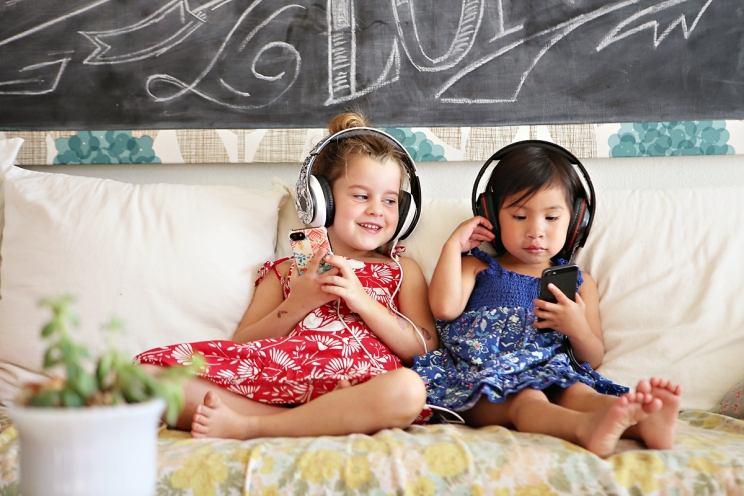 I still remember my first mauve walkman and Tiffany tape…cue the skating rink disco ball. Then there was the Debbi Gibson perfume, Electric Youth. And then one day things got really rad and I learned to make mixed tapes. These photos of the girls will make us laugh one day as we look back at the technology of an iPhone and headphones. One day they might remember creating their first playlists on mom & dad's phones. I try to remind myself to take pictures with current technology fairly often. When you look back at old photos (decades, centuries) it is always fun to see the technology (or lack of).
*I originally got the headphones c/o Punchdrunk Panda to use with the boys for homeschool stuff. I think the boys might have to fight the girls to get the headphones back. They are a great fit on the kids.