Saturday I had grand plans of spending time buried in a craft supplies.
But everyone needed something at different times and my best laid plans slipped right through my hands (name that country song)…
So I tried for Sunday afternoon.
Eventually I made it to those craft supplies ~ with my little shadow right behind me.
She wanted so badly to help. I wanted so badly to just mindlessly create and not teach.
But she asked so sweetly and these moments will pass too soon.
Yesterday my four year old learned how to use my sewing machine to make ruffles out of crepe paper. We both had the biggest smiles. Pride beamed from her face and she called all her boys in to watch her newly acquired skill.  For those that get a little worried about this stuff…we talked all about sewing safety and techniques. Don't worry, she didn't stab her finger with the needle. I did though.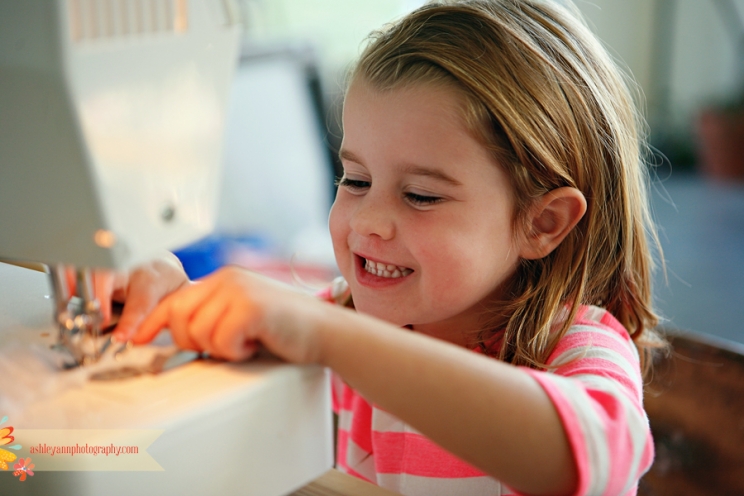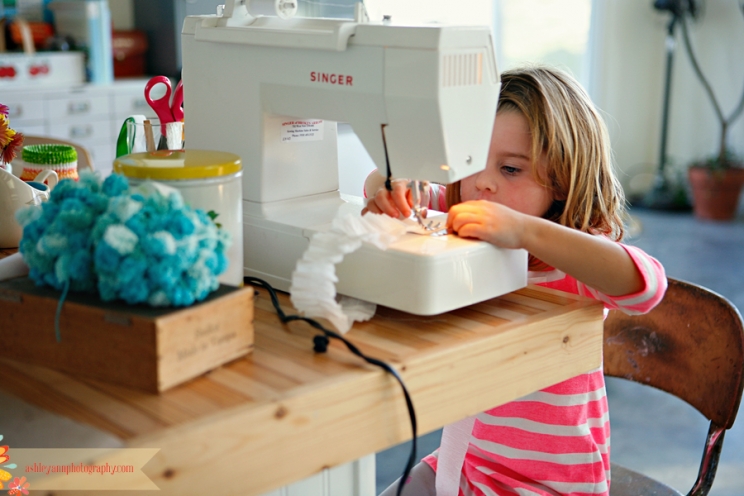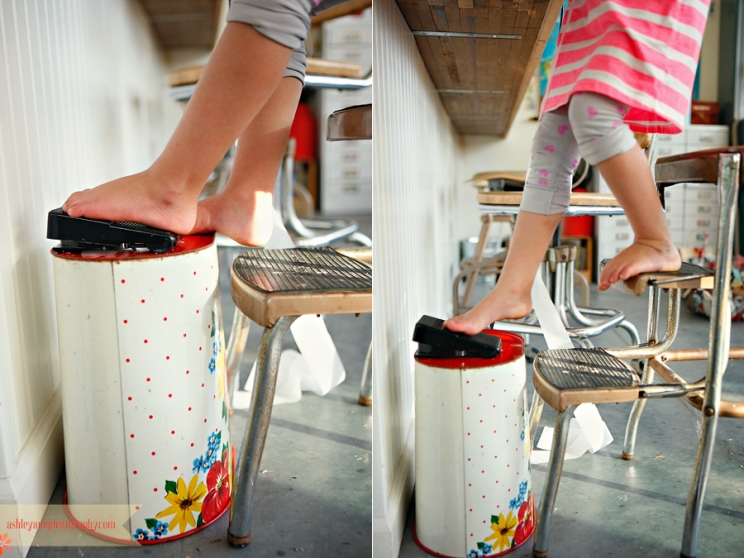 She was SO proud. Her boys were mightily impressed too – which is always extra special
Two years ago I snapped pictures of her pretending to sew. She was so tiny and her little face looked as if she was truly sewing. It is one of my favorite pictures of her.
Two years from now I'll look back at these and probably say something about how tiny she was and how we had to turn a trash can upside down for her to reach the pedal. I'll probably laugh seeing the boys shirtless in November and smile at how she picked purple heart leggings to go with her hot pink striped dress. And then I'll probably shake my head, because I'm guessing in two years those things won't change much. She's got spunky style and shirtless boys means less laundry – which is fine in my book! Two years from now she'll probably be teaching me how to use the sewing machine….