Last year I began doing 'boot camp' with the kids. Shauna Reed of The Reed Life inspired me by getting glimpses of the things she did with her kids. Our boot camp isn't all that serious. We usually run/walk a little and then take turns being the 'trainer'.  The kids get a lot more excited about it when they know they get a turn to tell everyone else what to do. We usually do push-ups, burpees, lung walks, jumping jacks, handstands, cartwheels, mountain climbers and whatever else they come up with that day. It doesn't last too long, but just enough to encourage them to try hard but still have fun in the process.
This guy by far has that fire inside him to keep trying and keep pushing himself. He likes to race me and he is going to beat me very soon.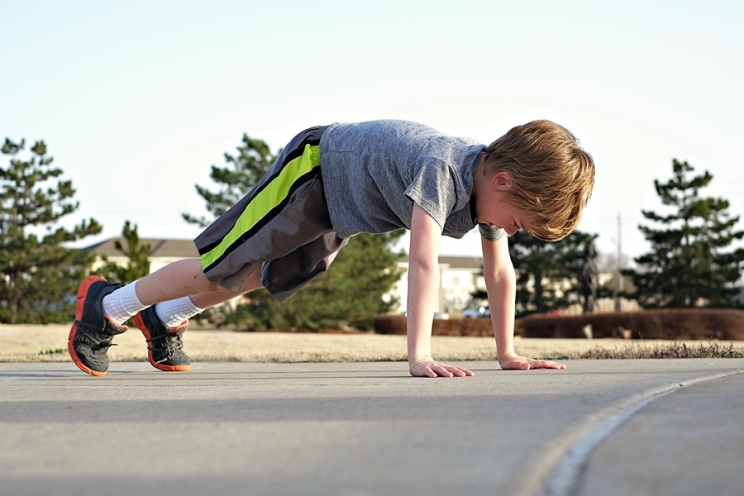 I never bring my camera out when we do our boot camp because it isn't very practical. This week I decided it would be a fun thing to document for Embrace the Camera. I figure there will come a day I may not so easily win the handstand contests, so I might like having a little proof of the good ole' days. (Chris took one with the phone too that I posted on Instagram yesterday, all the legs flying everywhere in that shot is hilarious!)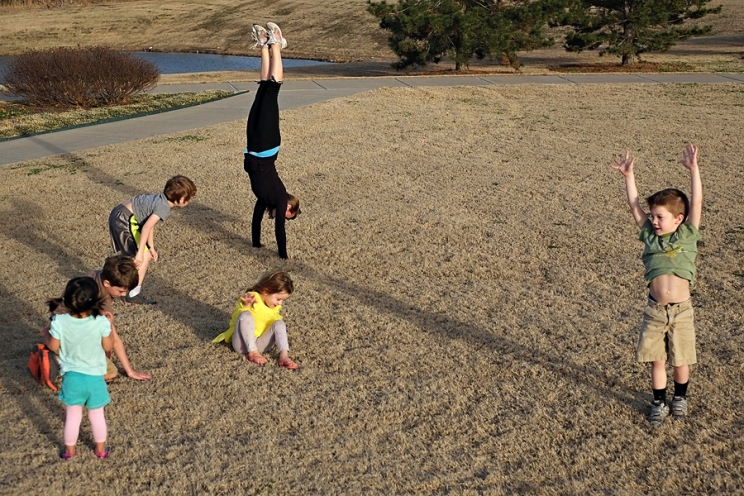 While the other kids just ran around on their bikes and scooters, she wanted to be held. She also REALLY likes having her picture taken so posing with her is easy. She also likes to make faces for the camera and then immediately wants to see the picture, laughing at herself. She is so silly and funny.
This is one of the funny faces she likes to make.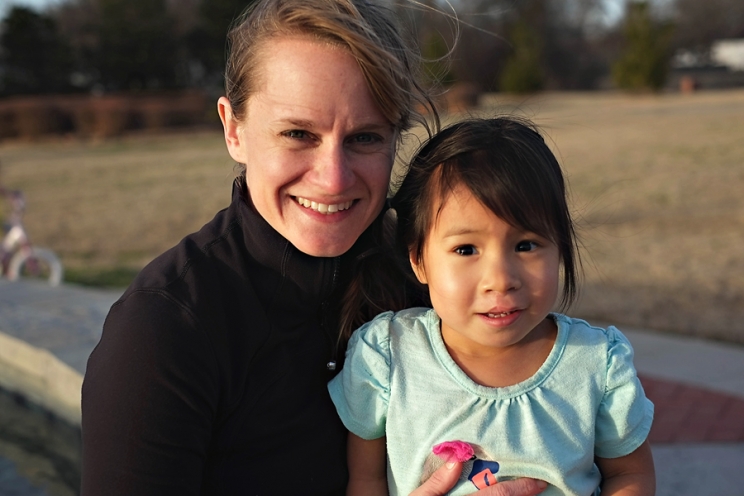 If you are sharing Embrace the Camera photos on your blog, leave us a link in the comment section so we can see them. If you are posting on Instagram, be sure to include the hashtag #embracethecamera