So….this is a really long post. I thought about dividing it into a few posts, but I am just going with it. We spent about 2.5 days in a remote village in the bush, this is kind of an overview of that time. It's long. You might need to break it up or wait until the weekend!
After several days at the girls' home, we drove many MANY hours to the northern part of the country and into the bush areas. I was so excited about this part of the trip. I like kids – obviously. Being greeted by laughing, happy kids was so good for my mothering heart. The heart that was missing my own. After being in the village for a while, I pulled out my camera and asked permission from some moms nearby to capture the kids. My friends will be returning to the village in the future, so I'll be sending prints back to them. Photography has and does mean so much to me. Getting to photograph my beautiful new friends and instantly show them the image on the back of the camera screen was so much fun. The kids and adults laughed, which led to all kinds of funny pictures and retakes….just like at home. Sometimes we focus on differences, when really we are all so much the same.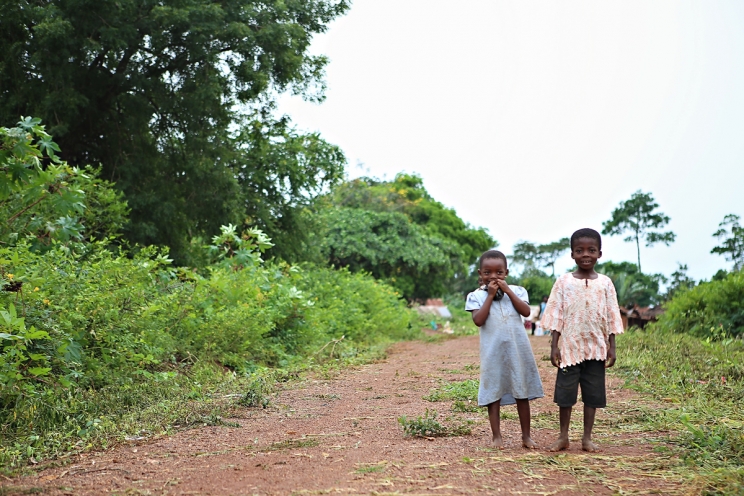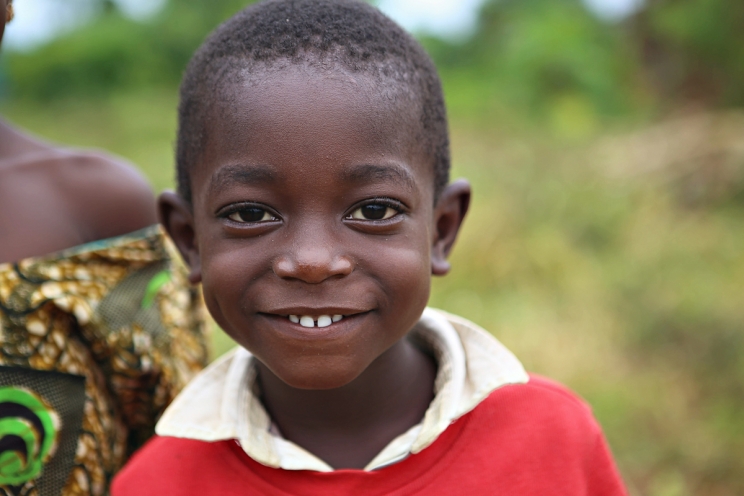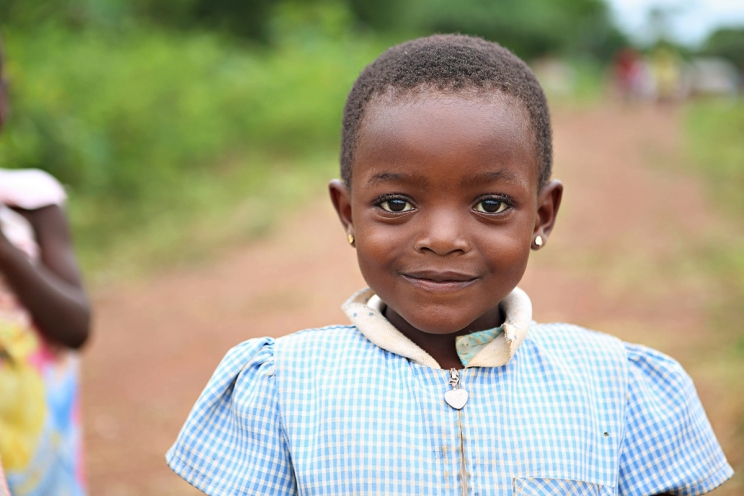 Eventually we headed over to a field for soccer and some games. I think the moms were just as excited as the kids…a little free time for them while the kids played. I mentioned earlier I spent that time with this pair of sisters.
Their mom and I had an instant connection. I shared with her pictures of my family. We both delighted in her adorable girls. Motherhood is a powerful bond. Soon she was teaching me the Ghanaian way of baby wearing…laughing the whole time. Ghanaian moms are constantly moving…walking long distances for water, cooking over open fires, carrying enormous amounts of things in both arms and on their heads. It is incredible. Carrying their babies on their backs keeps the little ones safe and feeling secure. There is a true art to it, one that I didn't quite master! As a mom, I feel that when a mother trusts you with her child it is the greatest gift she can give you. I'll treasure the gift she gave me that day.
My friends Cindy and Denise helped with some cooking while we were visiting. These tiny peppers grew out in the outskirts of the village. They cleaned them and then mashed them into a paste that was used to make a sauce to pour over chicken and rice.
I sat around the cooking area just listening and taking it in. It wasn't too long before Cindy and Denise got booted from the 'kitchen' because they were working too slow. It reminded me so much of being at home in the kitchen with a bunch of women. There were those laughing and talking. Those working intently. Those dipping in fingers for taste tests. Just a bunch of ladies cooking and doing a little good humored bossing with kids running around in the mix.
We walked a foot path deep into the bush for a baptism to where their water source had been located. They now have a well about 1/4 a mile from the village. Previously, they were walking about a mile to a very dirty water source. The walk alone was rough, then making the journey back carrying water – it is hard for me to even wrap my mind around it. Contaminated water leads to all kinds of diseases and sickness that often result in death. The reality of what clean water means for a family and community has never been more real to me.
The kids taught us several games. One involved jumping, clapping and kicking one foot out. Kids as young as 3 were playing and yet I still can't figure it out! Jenna taught some of the older boys how to make hurdles from branches. Those boys could fly over the hurdles. I'm excited for them to have these pictures one day.
In the area of Ghana we were at there were main roads from town to town. Off those main roads you would find dirt roads like in the picture below. Off the dirt roads you would see countless foot paths that led to different villages. One day we walked a dirt road to a foot path that led to a public school. On the way we passed by these kiddos…who loved posing.
The chief of the village we had been in walked with us part of the way. He pulled off some cocoa fruit from a tree. I'm sure my terminology is wrong on this. The fruit (yellow green thing) grows on the trunk of the tree. When you break it open it is full of slimy white pods that have a lemon flavor. After you get past the outer slimy layer, the beans are inside the pods. The pods tasted pretty good, but the texture was a little hard to get past for me. The photo on the right is an example of a foot path that leads to a village. Children walk the paths to get to schools and adults walk the path when they need to leave the village.
We took de-worming medicine to the kids. Intestinal parasites are common in children and often lead to anemia, which is a leading cause of death. The medicine is a simple pill the kids chew. Getting 500 kids to chew the pill….not the easiest task. I didn't get pictures of that process because it was all hands on deck. It is incredible how something so small can make all the difference for these kids.
I was nearly in tears laughing with these three boys. They kept coming up with different poses that they wanted photographed. There is a whole lot of personality in these three.
Soccer. Everywhere. I really need to up my soccer skills.
Since I am a mom, I was always introduced as "Momma Ashley". The kids usually forgot the Ashley part and just called me "Momma". As we were getting ready to leave the school, this little guy yelled, "Hey momma! Camera!" and then he struck a pose.
Kids make life so fun. My own kids. Others kids. Just kids in general. I was talking with a Ghanaian children's pastor in the bush about how fun the kids in the village were and how much the boys reminded me of my own. He smiled at me and said, "When I am with kids, I often think I'm getting a little taste of heaven." His simple answer taught me so much in that moment. I'll never forget those words. Or those kids.