His aunt Lesley snagged an incredible book at the flea market for him. Full of illustrations – nature and random Chinese images. A perfect combination for my boy. I try to keep tracing paper on hand for the kids (and myself). It is one of those items that if it wasn't on hand I'd probably never think to buy any because I wouldn't know if I'd use it. But having it on hand, it gets used all the time. He has been copying page after page. I got a suggestion on Instagram to copy the the tracing paper onto copy paper and then he can color it in. So, that is the next step. His piles of 'to be copied' pages keeps growing.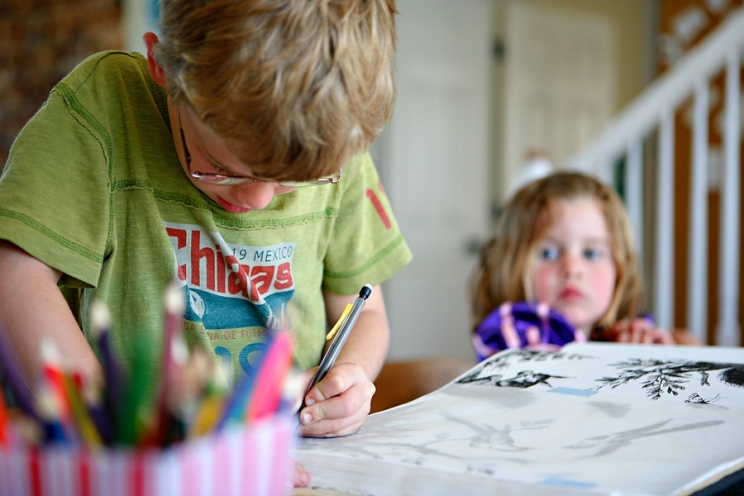 One of the things I like most about tracing paper is the confidence it can build. He has all kinds of nature drawing books, but he can get frustrated when his pictures don't look just like the books. I wouldn't let him use tracing paper all the time, but it makes for really great practice. I remember having art teachers that would have us copy the work of great artists to get a feel for the various ways art is created.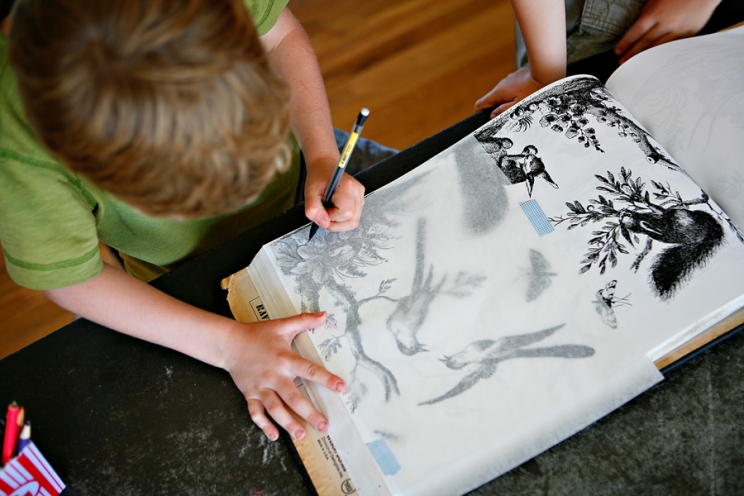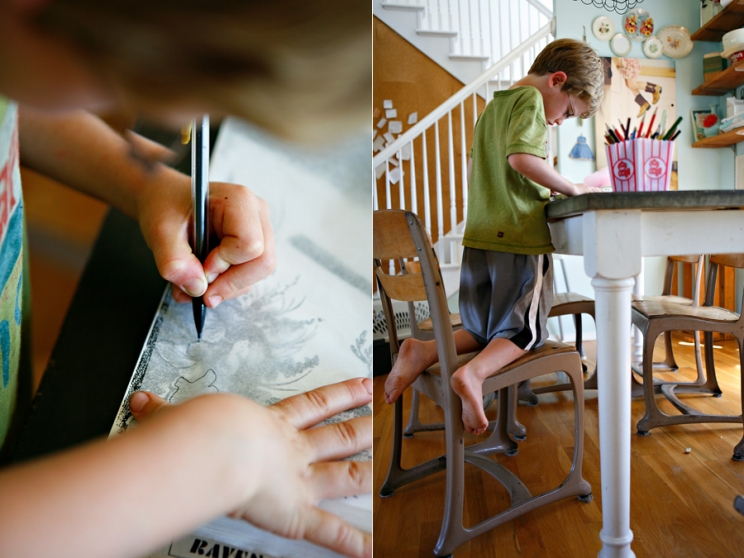 I didn't want to interrupt his drawing, so I never asked him to look up. But, I wanted you to see his new glasses.
His glasses make him look so much older. Therefore, I do not like them. Well, I do like them, but I don't like that he aged overnight.
Cutie Patootie and his bucket of animals 5 years ago. He sure was a mess of fun at age 2. But 7 is pretty amazing…getting older can be great too.