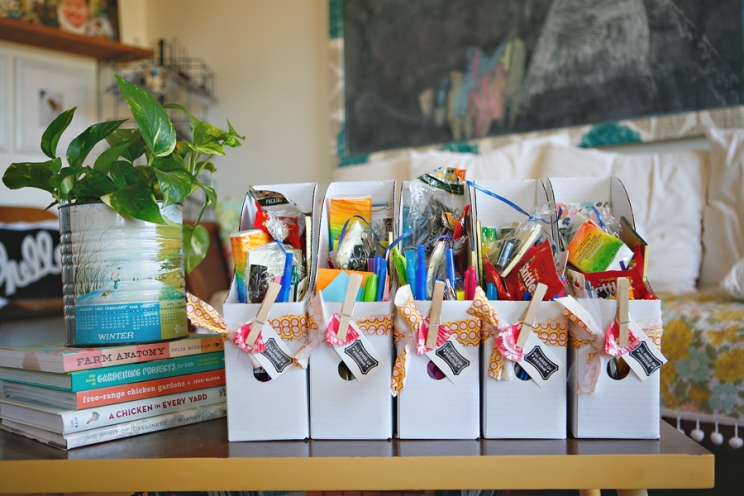 It doesn't look like much…5 boxes full of randomness.
And maybe it isn't much, but it is something.
It is a picture of a group of friends just trying. Trying to help kids that need someone to fight for them.
I know I tend to talk about my friends a lot on here. I am just constantly amazed by the women and men in my life that I have the honor of calling 'friend'. Incredible, selfless, thoughtful, kind, funny, life-giving friends. I tell my kids often that I am praying that they would have friends like I do. Friends that make their lives richer, abundant and full of laughter. Friends that challenge them to dream big, walk in faith and just go for it. Friends ready to catch them if they fall. Friends that love Jesus.
Last month I was sitting with a group of these friends. Two of the girls in our group are foster moms. We began talking about their foster kids and the social workers involved in each case. In our little group, we had direct ties to 5 DHS social workers. We began talking about the massive role, influence and weight those social workers carry.  How can we help these children? How can we support social workers and encourage them in their work with vulnerable kids?
There were lots of ideas shared. The whole topic feels so big and it makes you wonder if anything really can make an impact. Though I want to be actively involved in helping vulnerable kids – the demands of daily life often make it feel impossible.
Instead of getting bogged down by the vastness of the issue and all that is already on our plates, my friends decided to start small and just do something. They all make regular trips to the store. Adding a couple extra items to their cart was easy – simple gifts for the 5 social workers associated with the families in our group.  Nothing fancy, just a small measure of our gratitude for what they do. We hope it encourages them. We hope it gives them a little boost in the midst of long hours and dealing with hard people to know we support them, we are cheering for them and we want to help them as they help vulnerable kids.
Ultimately, we hope it also helps the kids in their care.
I love that my friends challenge me. Inspire me. Push me. And I love that it gets passed on to my kids. I love that 'foster care' isn't some strange set of words for my kids. I love that when I say 'foster care' they not only understand what it means, but it goes deeper for them now because they have become friends with amazing kids in the foster care system. I am so grateful to my friends for making that possible. Such a priceless gift – bittersweet, beautiful and hard – to unwrap with my kids.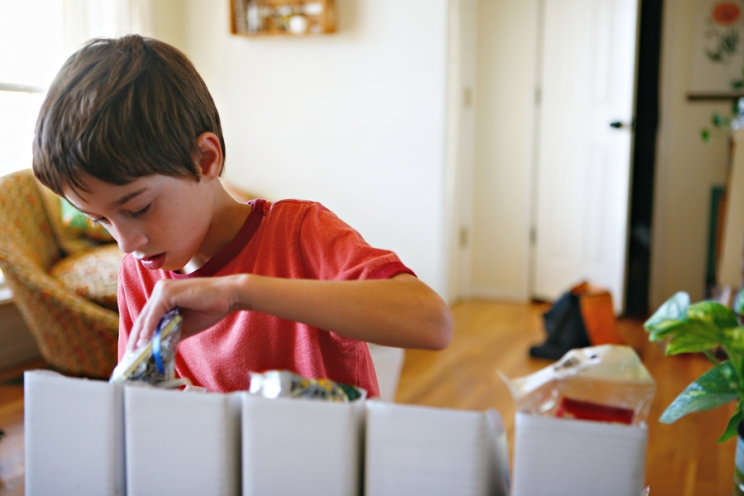 There are so many ways to advocate for children. Caring for social workers is one simple way. Another way is to volunteer as a CASA (Court Appointed Special Advocates). These are trained and supported citizen-volunteers that advocate for abused and neglected children. Often a CASA volunteer is the only consistent adult in a foster child's life. A CASA shared this quote with me from a former foster care child, "To give a child a CASA is to give them a voice. To give them a voice is to give them hope, and to give them hope is to give them the world. I believe that with all my heart."
You can find out more information about CASA on the CASA website. For Tulsa residents, you can visit the local CASA website.
Supporting social workers, helping foster families, being a foster family, being a permanent family, advocating as a CASA…so many ways to impact the most vulnerable children. My kids know what it means to have someone in their corner. It breaks my heart that so many kids do not. Whether it is wrapping fabric around a gift for social workers, becoming a foster parent or any other way to advocate – I want to help kids know there is someone in their corner; someone that sees their immense worth. Someone that challenges them to dream big and go for it. Someone to help catch them when they fall. Someone that thinks they are all kinds of awesome.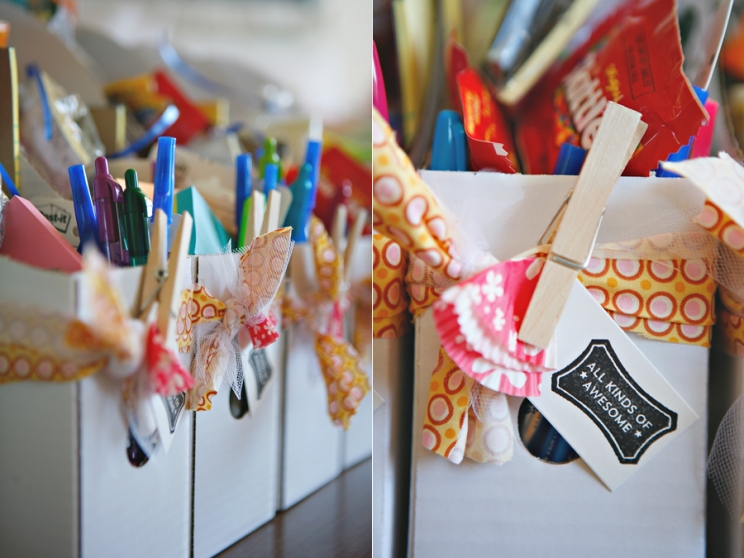 **I debated sharing this because I don't want it to come across as "look at what we did". I decided to share because it is a topic I am passionate about and one thing I treasure about the online community is the wealth of ideas and creativity regarding making a difference. It is so HARD to think outside the box sometimes regarding helping children in foster care. When you aren't a foster parent or a respite provider – sometimes it feels like there is nothing else that we can do. I appreciate when others share ideas like this online because it helps me to think outside the box. So please take this post as that – just an idea to help spark your own creativity. (stamp from Inspire Lovely)