I have no idea how many books we own, but I am pretty sure my oldest son has read every appropriate book in our house at least 3 times. Biographies. History books. Autobiographies. Fiction. College textbooks. Chronicles of Narnia. Hardy Boys. Lord of the Rings. All he ever asks for is books. Books. Books. And more books.
I love the example he sets for his younger siblings. They constantly see him with a book in his hands, flipping pages, laughing to himself. We've delayed getting him any type of E-Reader because I am probably more old fashioned than most. Technology can also be confusing to younger siblings…is he playing a game? Is he reading?
Well, we hit a wall with books. Despite weekly visits to our small library, we just can't keep up with his reading. Many of the books he wants to read are always checked out and we'd have to get a second mortgage to buy all he reads! So, for his birthday we introduced him to a Kindle and free e-book downloads from the public library (with parental controls and restrictions, of course). We both agree the Kindle isn't the same as holding a real book, but it sure has a lot of benefits we are learning to appreciate.
I usually take a few portraits of the kids on or around their birthdays. It was a cold day and I could tell he wasn't really in the mood for fixing his hair and posing for my camera, all he wanted was to be lost in a book. I asked if he minded if I took a minute and just captured HIM on his birthday, no posing, just the things I saw and wanted to remember. I stood in one place and gave myself a minute to really see. (Sidenote: he is usually very willing to let me photograph him because I rarely ask him to look at the camera or pose. I also don't interrupt him. If you have older kids, maybe that will help you too.)
His hands with his new Kindle – such a marker of this time in history and technology…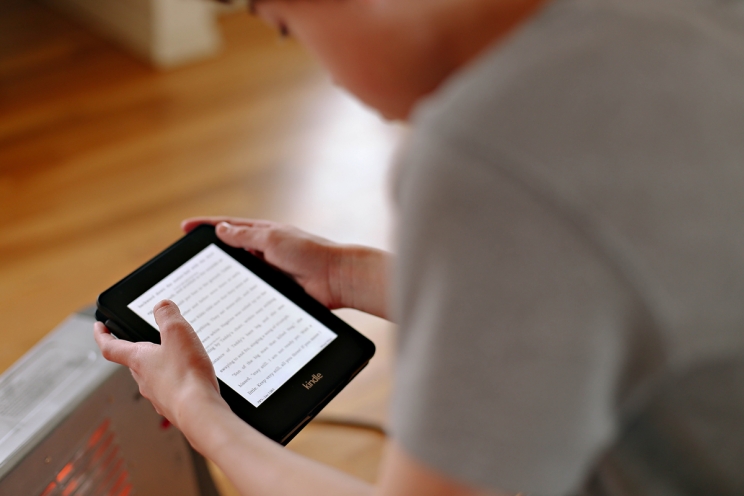 The space heater….we will laugh seeing that in pictures one day. Of course, we could wear socks and pants and use blankets. One space heater doesn't heat a house, but it is like a reminder of summer – we all like the feeling of that warm 'sun' on our legs

And feet that touch the ground.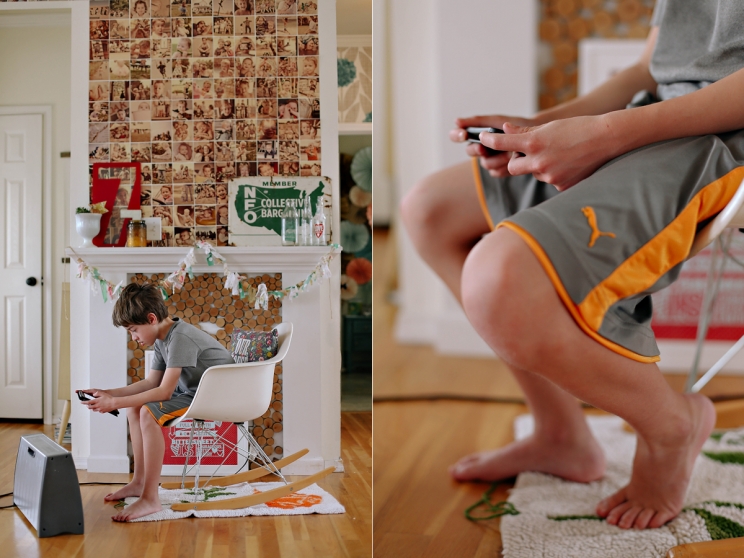 And feet that don't touch the ground nearby…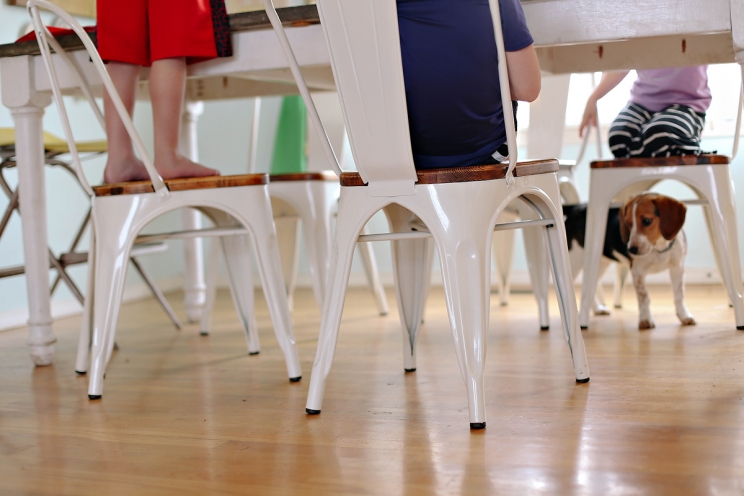 And hands the same size as mine….
My oldest on his 11th birthday. Most likely I will look back and be more grateful I took these photos than a series of posed portraits (though I am still taking portraits when it gets warm!). When he turned ten it was hard…something about double digits. Eleven, on the other hand, it is just looking fun!