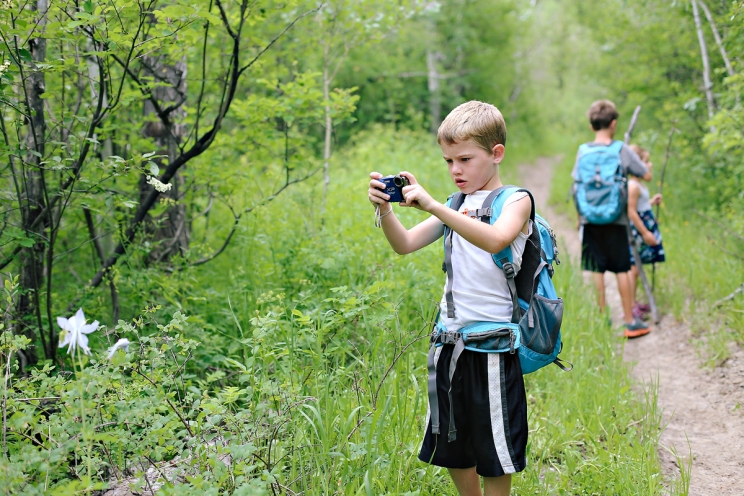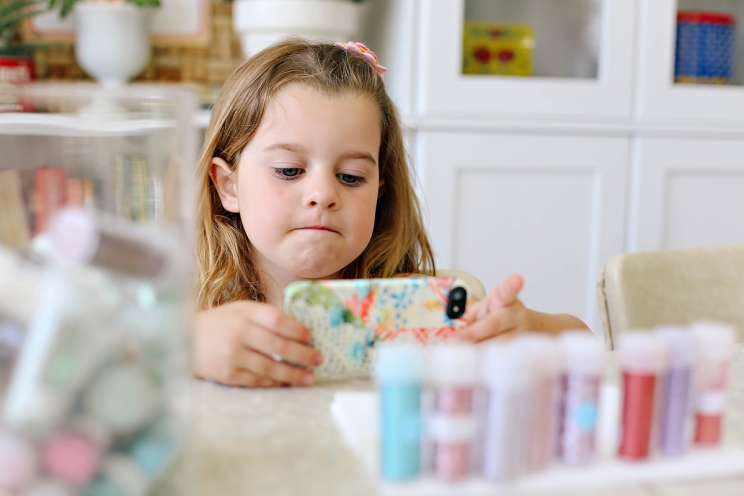 Yesterday I shared my thoughts on DSLR photography – recommendations, fun stuff and a big giveaway. Today, I am going to focus on Point and Shoot cameras, cameras for kids and phone photography. Again, I am NOT up to date on all the technology and everything available. My recommendations are based on personal research and personal opinion. This is simply what I would tell a friend if she asked me what type of camera she should invest in…please take it simply for that.
The technology in smartphones has come so far. As a DSLR user and iPhone owner, I would not invest in an additional point and shoot camera – unless it was waterproof. I love a good underwater shot and have not been happy with the iPhone underwater casings I've tried. The other downfall to waterproof phone casings is you have to upgrade them if you upgrade your phone. For most of us, that is just not financially possible. Also, the more durable waterproof point and shoot cameras do not have as great of image quality as non-waterproof cameras. So, you need to first consider who is using the camera and how important is durability. With that in consideration, below are some point and shoot cameras I would recommend. Before you make a purchase, be sure to read additional reviews too.

I am also going to keep my recommendations to cameras under $500. These are not waterproof cameras, the waterproof cameras are listed in the next section (Photography for Kids).
There are numerous 'kid friendly' cameras available. I've never purchased a 'kid' camera. I feel like my kids would outgrow a kid camera too quickly. We have two point and shoot cameras that are waterproof and shockproof. All of our kids use those two cameras. We only need one, but some shipping mistakes on our part resulted in us owning two cameras. Our youngest daughter also use an old iPhone as a camera. My eight year old has shown a natural bent and interest in photography, so he now uses my old Canon 5D with an off brand multi-purpose lens. The camera is in its final days, but it is a great learning camera for him. I am slowly teaching him the basics of photography. The more he learns, the more he wants to learn. So, I'd encourage you not to limit your kids to 'kids' cameras. I would start with a shockproof and waterproof point and shoot. It doesn't need to be the newest model, you can find older models for a really great price. If you have a child that outgrows a point and shoot (or an adult), but you aren't ready for the investment in a new DSLR, I would look at old models.
A few of my favorite photography related apps:
Instagram || PicTapGo || Over || AfterLight || A Beautiful Mess
PicFrame || SnapSeed || VSCO || Rhonna Designs || DipTic
I primarily use two cameras: my Canon 6D and my iPhone 5. I also use a mirror-less Fuji from time to time. For many people, their phone has become their primary camera. There are so many benefits of using a phone as your camera. Typically, it is easy to get to, but more than that – it does things your bigger cameras can't. Though I don't see my phone replacing my 6D, I do take advantage of its ease of use daily. I started teaching a Phone version of my SnapShop course last year. The course is my personal approach to capturing the day to day life of my family with my phone. It lasts 3 weeks and I am available to answer your questions throughout the course.
Next course: January 5th – January 24th, 2014
Registration open is open. Gift Certificates are available.
Phone photography is changing the way most people capture and share images. Below are some fun gadgets related to your phone.
Smartphone Projector || Moleskin Cover || Little, But Fierce Case
Joby Mpod Mini || Muku Shuttr Remote || Cell Phone Lens Set
Olloclip || Poppy || Optrix PhotoProX Waterproof case
Power Pot || The Power Wallet || My Mom Snaps children's book
The internet is full of creative DIY projects related to your phone, not all photography related, but fun nonetheless. Here are a few of my favorites:
Book iPhone Dock by Little Lovelies || DIY phone case by  Amanda Rydell || How to Make Your Phone Into a Projector by Thistlewood Farms
iPhone Armband by The Art of Doing Stuff || Dino iPhone Tripod by Eat Sleep Make || Wood Charging Dock by Scarlet Words
iPhone Wallet by My Three Monsters || Pressed Flower Case by Clare McGibbon for Etsy || Paper stand dock by Dessinemoiunobjet

And I thought I'd end this post with another big giveaway!
Thumbprint Photo boxes are one of my favorite Mpix products. I use the Mpix Tap To Print app to upload photos directly from my phone. Typically, I use my Instagram photos since they are already cropped to square. The images come in a little wood box, which makes for easy organization before and after I display the photos. I usually pin the photos up around the house and then when I am ready to take them down, they go back into the box.
On the DSLR post, I shared that RadLab is my favorite editing software for my DSLR images. PicTapGo is the mobile app for editing photos created by the same company, Totally Rad. PicTapGo is one of my most used editing apps for phone photography.
Giveaway Details:
10 winner chosen at random (the first two winners will get all three prizes, the next 8 will get PicTapGo & SnapShops)

Prizes:
2 winners – Thumbprint Box from Mpix.com
10 winners – a download of PicTapGo
10 winners – participation in a 2015 SnapShop Phone course
GIVEAWAY IS NOW CLOSED
The first two winners of all the prizes are: Savannah (savannahtg…) & Juilanna (juliannagor…)
The 8 winners of PicTapGo and SnapShops are:
Lucy (lucyth…)
Katie (katiely)
Kassondra (chach…)
Emma (emst…)
Lindsey (lindsey7…)
Emily (emilyeld…)
Kira (kiralf…)
Kristin (kristin.bj…)