Each week we study a different artist as part of our homeschool curriculum. This week we filled our eyes with the nature work of Georgia O'Keeffe. She is one of my favorite artists. Her attention to detail and color captivates me. If it were possible, I would have a huge wall mural in my home by her. Not possible, but it sure would be amazing!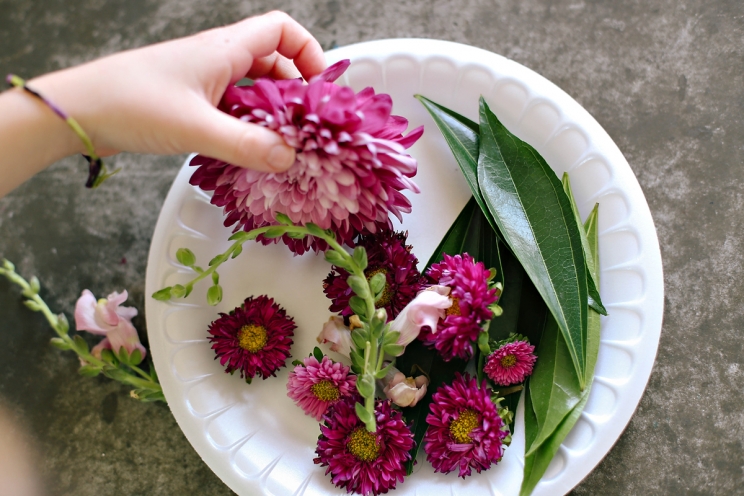 As an art student, I remember my teacher having us make little 'frames' out of paper to block out extra stuff and really focus on the details of what we were studying. I thought this method would work great to help the kids get a feel for how O'Keeffe filled her frame with her subject. It also provided a visual aid for the kids to see the details without being distracted by everything else or being tempted to draw flowers in a manner they usually do.
1. The kids picked their flower.
2. I cut a small 'frame' out of paper for them to use.
3. They went to work creating their Georgia O'Keeffe inspired artwork. Instead of paint, we used pastels.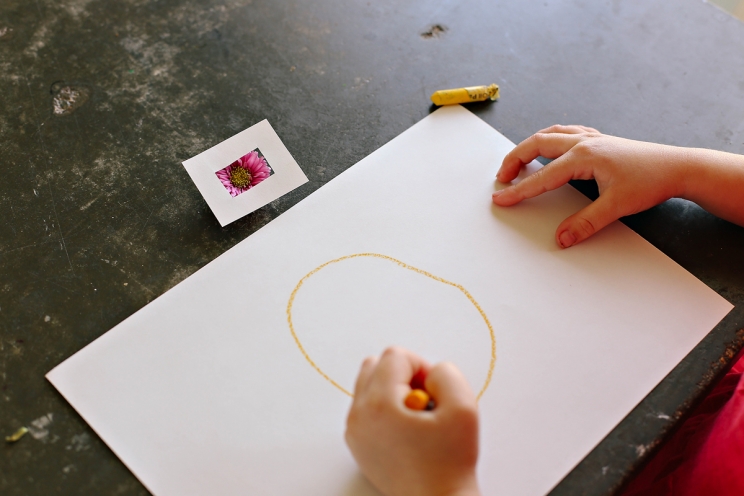 As I was snapping pictures of them working, my eyes were drawn to how only my oldest actually had feet touching the ground. This will change one day. Goodness I love photography – holding up my camera is kind of like those little paper frames the kids were using. When I look through my viewfinder, I often see details that I miss when I am distracted by everything else going on around me.
"When you take a flower in your hand and really look at it,
it's your world for the moment.
I want to give that world to someone else.
Most people in the city rush around so, they have no time to look at a flower.
I want them to see it whether they want to or not."
~ Georgia O'Keeffe