I am so ready for spring to stick around! We had a couple days of 70s and then back to the 50s. Granted, I know the 50s are like summer to some people, but let's remember I'm a wimp in the cold. And by cold, I mean below 70. We took advantage of the warm weather for a little skip counting practice outside. Anytime I can do something outside instead of inside…I'm going for it.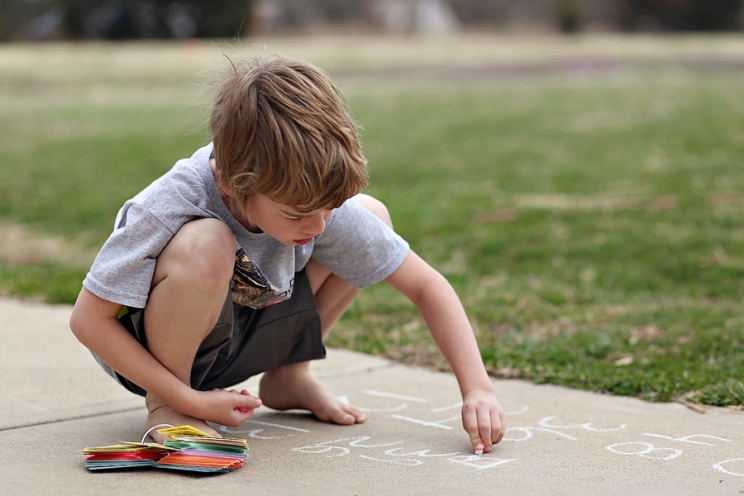 It feels like it has been months since I enjoyed a small project. We've had so many big ones going on, coupled with homeschooling and SnapShops, there just hasn't been margin for small stuff. This weekend…I rested by enjoying some small projects. I've needed to pot a few plants. Originally I was going to use fabric again (like these), but I went for plain white chalk paint instead. I am craving simple and clean these days. I'm sure these will change in a week, but for now it was a little therapeutic to simply paint. I think I might add some stripes. They are going in Chris' office, so I am resisting my urge to add gold glitter polka dots.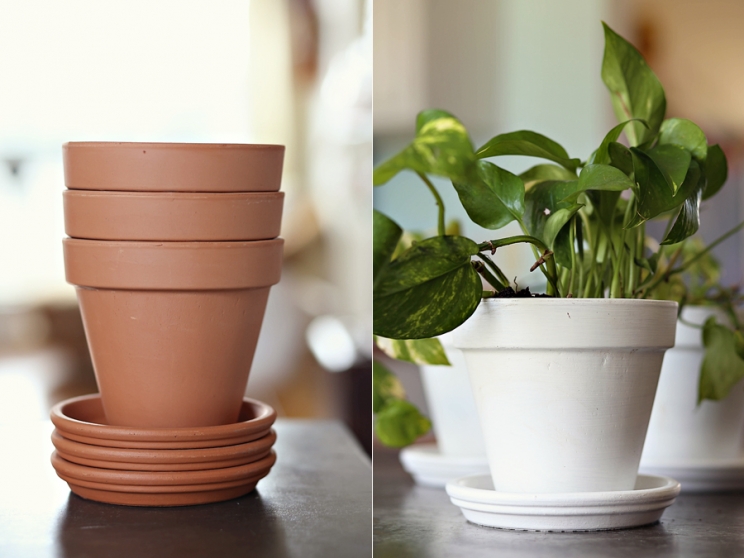 One of our big projects has been tearing out the carpet upstairs and putting in wood floors. We got really cheap flooring from Lumber Liquidators with the plan I was going to paint it white. Then Chris got it installed and we were surprised how great that cheap flooring looked. For now, we're leaving it. (the floors are really dusty in this shot and haven't been mopped post installation yet).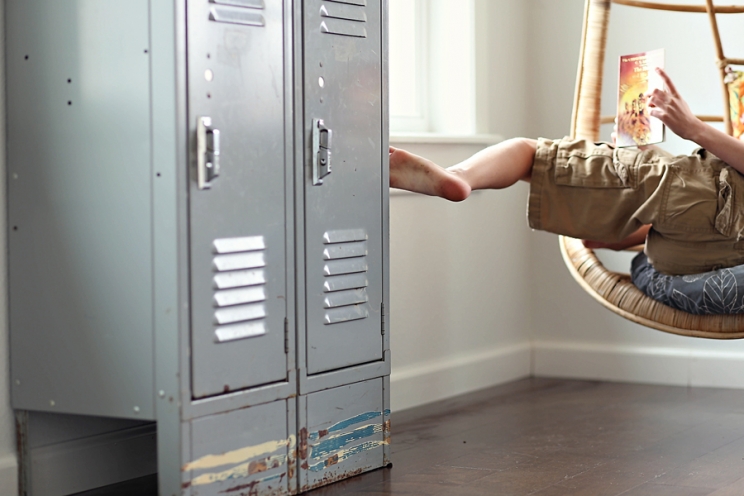 This room was once a nursery. Then a playroom. It is in the process of becoming an office for Chris. The kids are excited the hanging chair is back up. Our oldest has been claiming it the most. I love that it was important to Chris to have a spot in his office that the kids would want to wander in and sit down. I'm thankful instead of pushing them out,  he invites them in and lets them learn from him as he works. He is such a phenomenal dad.
I've been wanting to make a little macrame plant holder and finally tackled that this weekend too. Had I realized how easy they are, I would have done this project a long time ago. I see many more of these in my future…unless someone intervenes. My mom gave me a really big hanging macrame table my uncle made back in the 70s. I've had it for a few years and just can't figure out where to put it. Someday I'll find the right spot.
And while I was taking pictures in this little area…I snapped one of some of my oldest son's favorite books. Many of you have asked what he likes to read. He usually reads books over and over again, these are among his favorites (there are many more shelves!).
I'm looking forward to a few more little projects this week now that the floors are finally in upstairs!