Do you like the new pictures in the slideshow header? The first one was Littlest Brother meeting Santa last year. I thought about writing post with all the reasons I hate winter and cold weather, but who needs a downer like that on a Monday morning? So, when you look at that picture you can just know his face expresses how I feel about winter. I agree with Kenny Chesney: "All I want for Christmas is a real nice tan."
I'm running out of energy and creativity to pass the time inside with the boys…we spent way too long on my mac messing with PhotoBooth. Biggest brother got to laughing so hard he said, "Mommy, we have to stop. I can feel the throw up coming up!" That, my friend, is some good laughing!
Happy Monday!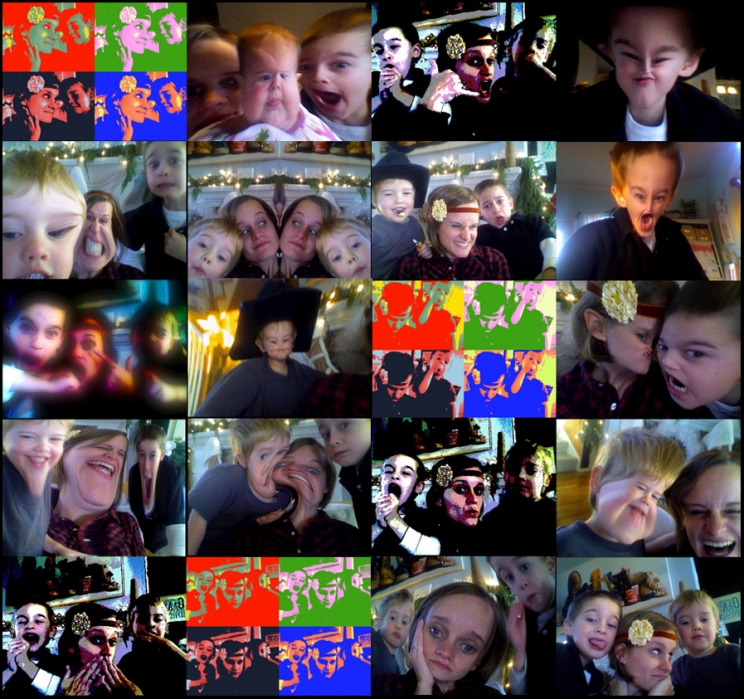 My kids always take turns and put eachother first. Always.

And just to embarass myself for your enjoyment, I found these old ones on the computer too. The top ones are how I entertain myself on road trips. I HATE ROAD TRIPS. I blame it on living in Hawaii where nothing was far from me…it ruined me. And the bottom pics, well they're just funny.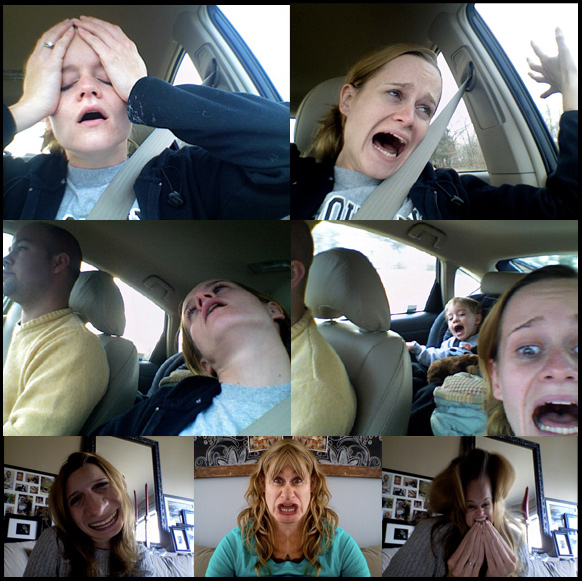 UPDATE: "NO!" I am not driving in those. I didn't know why it flipped them…thanks Martina!
**Google Reader does not pick up my blog