Ever since we bought the point and shoot, Biggest has been wanting to take pictures all the time. He recently told me that we don't have to be apart anymore because he can just come help me with every session. He did come with me to do the Fullingims (yesterday's post) – and was such a GREAT helper. For a little Friday fun I thought I'd share a few from the other day…here he is in action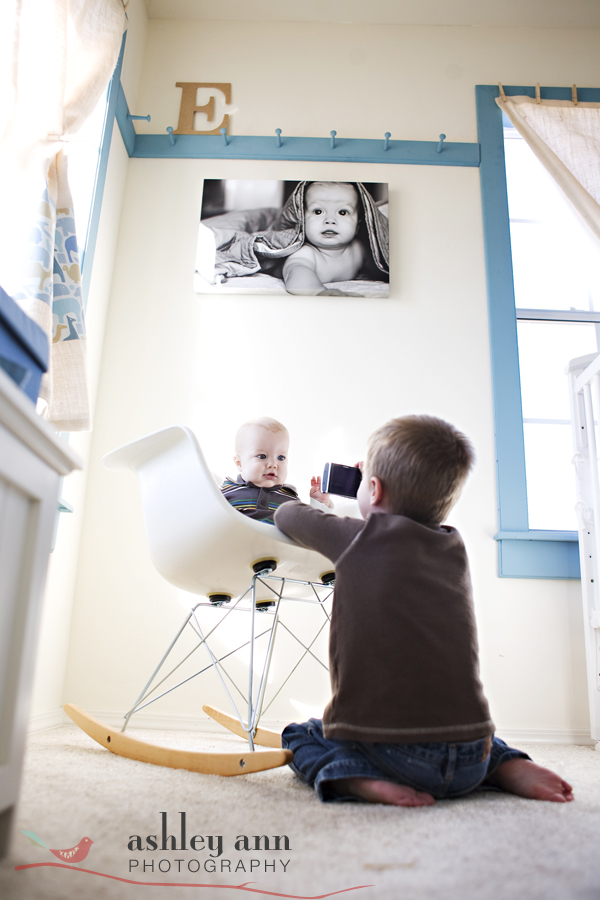 The outcome of that picture: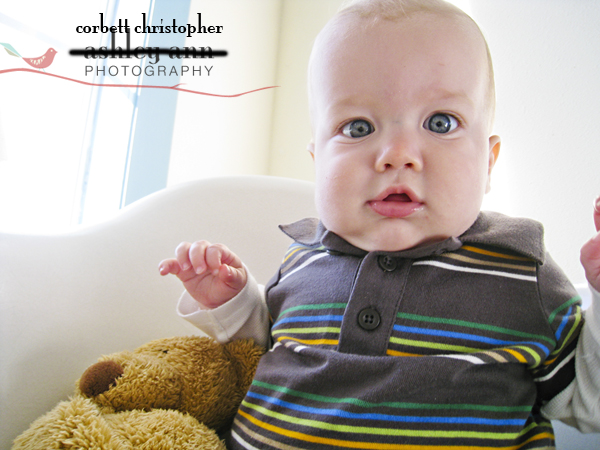 One I took….chillin' in my radtastic Eames rocker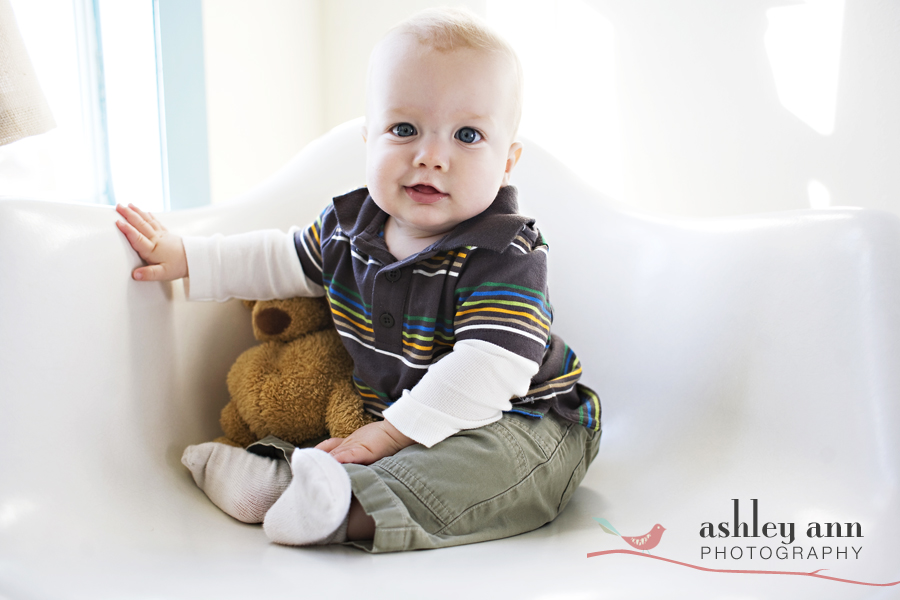 Just because I like it. He is on the verge of crawling: non-stop rocking action going on at our house.