We had a great Thanksgiving break celebrating with Chris' family: 1 grandpa, 1 grandma, 4 aunts, 4 uncles, 5 granddaughters, 7 grandsons…..onto some pictures….
(and just to clarify: Biggest Brother is 5 1/2, Big Brother is 3 1/2, Littlest Brother is 1 1/2, Baby Sister is 4 1/2 months)
Big Brother thinks that whenever the cowboy hat is on he is Indiana Jones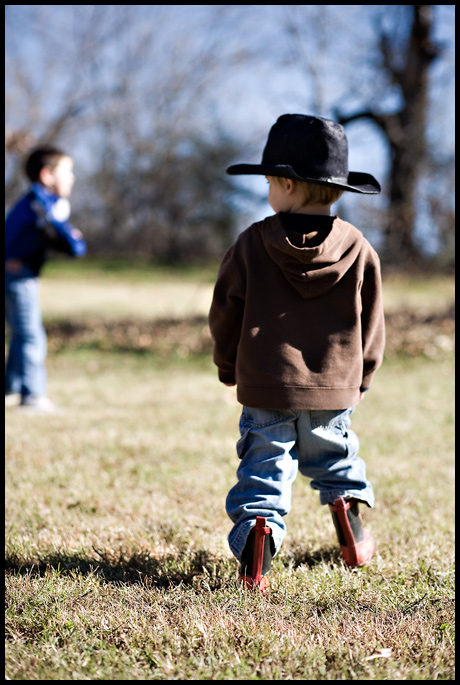 Inflatable soccer goal, Ugly rainboots, Indiana Jones Cowboy hat, John Deere hoodie – thankful for my boy.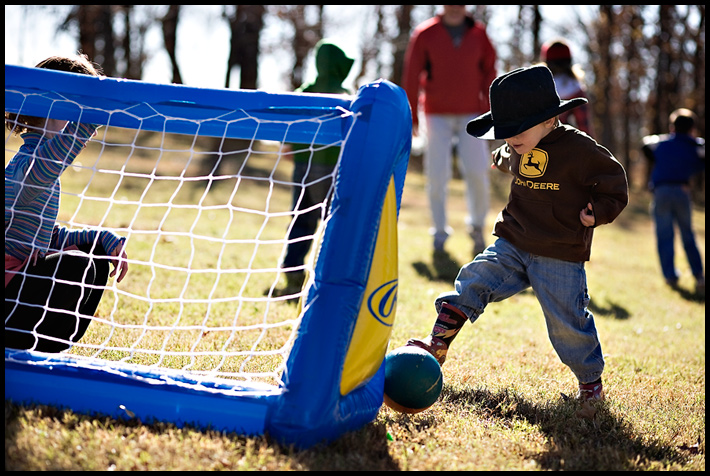 What's Thanksgiving without a little goat chasing?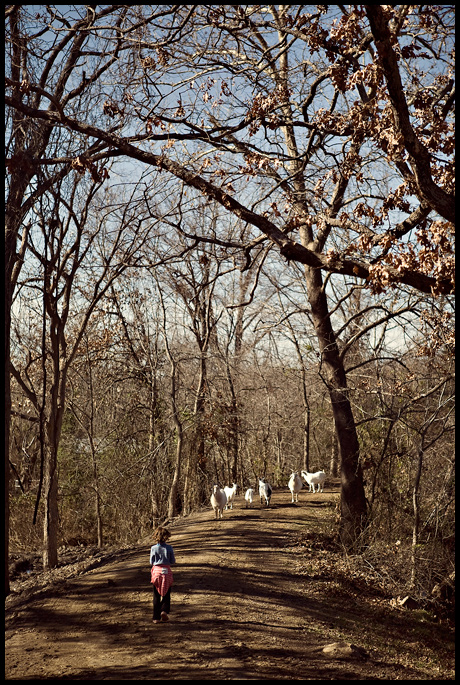 The boat looked nice sitting by the pond….
All the kids left and Chris pulled the boat into the water so I could take a peaceful, relaxing ride around the pond by myself. He even packed a picnic meal of Pumpkin Pie and a caramel latte for me to enjoy as I floated about….it was dreamy.
Oh wait, that was a dream. The boat did make it to the water, but the rides weren't so peaceful and quiet…there was a small hole in it and the paddles were long sticks.
If you have water and my boy, you better have worms too. His cousin (girl) was a bit appaled to watch the guys hook the worms. She said, "Why are you killing them? That's wrong. Worms are creatures too." She makes me smile.

This Thanksgiving I was thankful for chubby baby cheeks.
I didn't take many food pictures, in fact I didn't really eat. The circus act of feeding four little ones is my built-in way to avoid high calorie consumption during the holidays (at least if I look at it that way I can be thankful instead of grumpy). Then again I did stop by the cookie plates each time I passed the kitchen. My neice didn't want to have her picture taken.
There are 7 grandsons, ages: 1, 2, 3, 4, 5, 7, 15. Can you imagine the food bill in a couple of years?! Here's the 3 (mine), 5 (mine) & 7 year olds.
Hope you had a wonderful Thanksgiving….
FYI Google Reader still is not picking up my blog