I was cooking dinner and heard laughter in the background. I rounded the corner to discover his big brothers found baby sister's headband…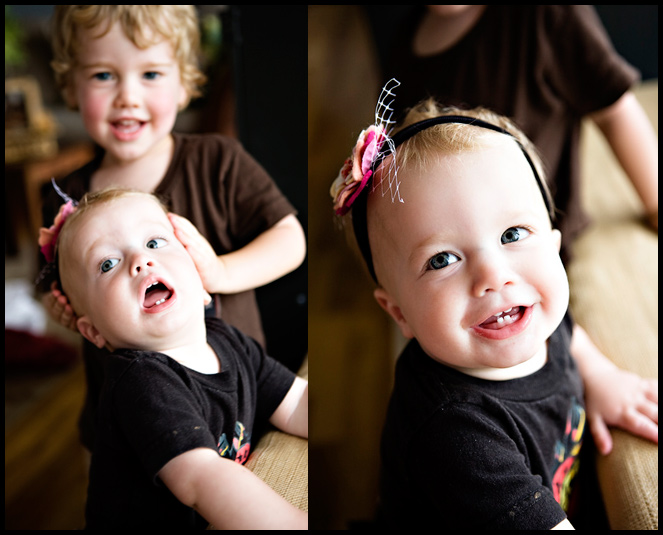 And then one of the big brothers decided to try it on too. He has the hair to make it look really cute – almost too cute.
…I hope our daughter has great hair like this!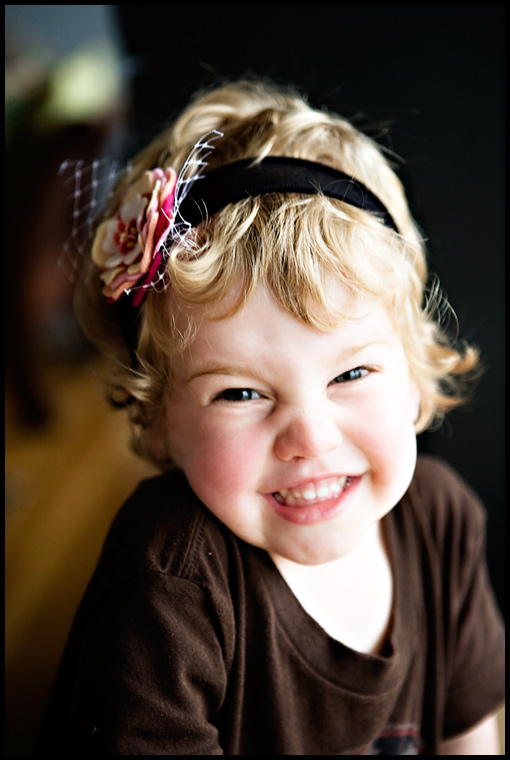 My friend Jenn said this pic reminds her of a character off of Goonies…I can't remember the name, but if you've seen it you know who I am talking about. Isn't that a great way to start off your Monday? You have to be smiling now