***The Lisa Leonard Designs giveaway ends at 10pm tonight. So if you didn't leave a comment yesterday, scroll down to the next post and add your comment today.
Remember this post on planting a wheatgrass lego jungle…well a week later the jungle is in full force.
Here it is on the day of planting: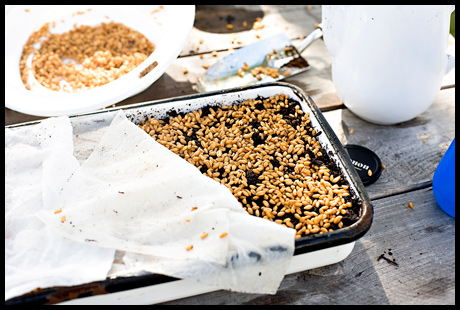 And here it is 5 days later….after lots of adventures and plane crashes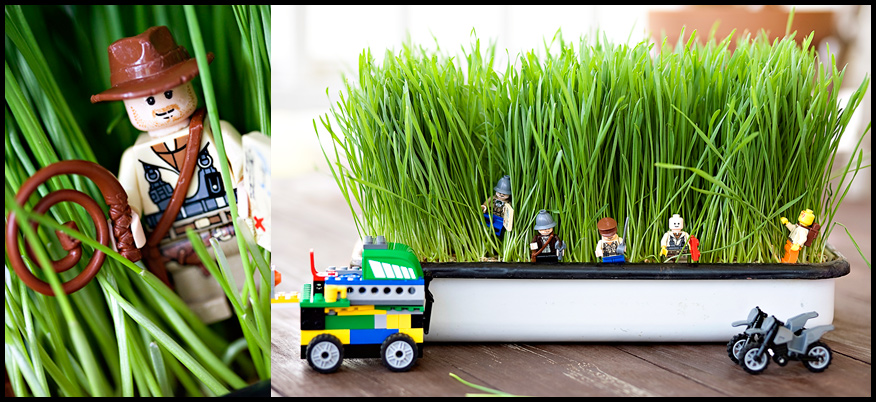 After the picture above I let the boys cut down part of the jungle…it keeps growing.
This would be fun to plant in little pots that look like heads – you could give them lots of haircuts.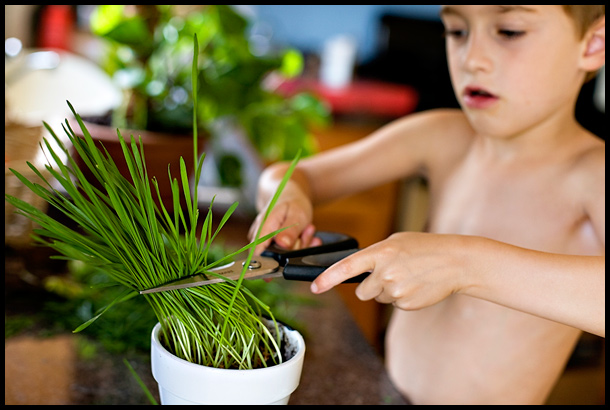 And one more just because.
Wasn't it just last week I said facial wounds were common around here? Actually it was in the same post as the original lego jungle post – just a different brother.
Big Brother and another little boy had a bit of an accidental run in on concrete while coloring with sidewalk chalk.
Just fyi – he was playing great with Biggest brother until I got close with the camera and then he did the sad, pouty face.