So the first night of the Christmas Gathering has come and gone and I survived. Not sure how it went, but I'll pretend everyone loved my segment and try to forget all the blank stares I felt like I got! If you are coming here today to find directions for all my projects…those will be posted Saturday morning (so we don't ruin the surprise for the Friday night crowd). Here's a 'behind the scenes' tour of the night…
The empty room a few minutes prior to the doors opening (this was my view during my segment…well with people in the chairs that is)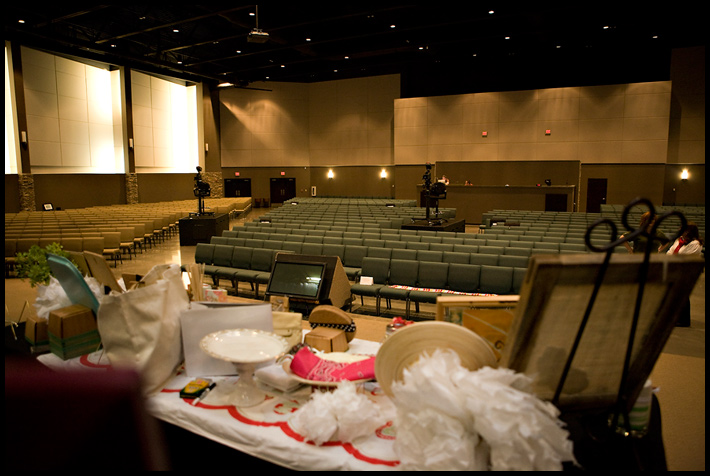 This is where I wish I could have spoke from…hiding behind Meredith's creative stuff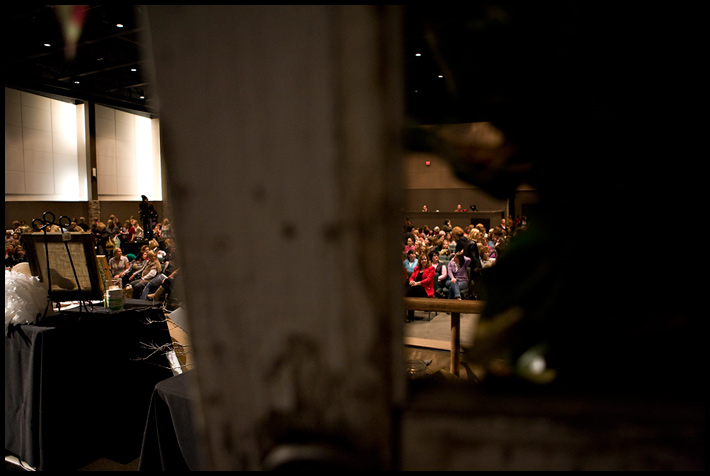 And the doors opened…over 1.000 women

I'm usually running around crazy trying to photograph the event, but this year my friend Mandy took over. I just shot a few for the good ole' blog.
This is the hallway where I wanted to throw up before going on stage.
And when it was all said and done, I found myself in the Green Room alone with meat & cheese that had been sitting out for hours…which if you know me well you know that I don't believe in meat or dairy being outside of the refrigerator for longer than about 4 minutes. This also made want to throw up

(I will clarify that my friend Beth did an AWESOME job decking the Green Room out for us and the meat and cheese was wonderful at the start of the night. Thanks Beth!)
One night down, one to go.