Well we sure had our white Christmas. The snow and ice were fun for about 5 minutes.  The large amounts of time together as a family made up for the craziness outside. If you are wondering about all the mattresses in the living room…well every Christmas Eve Eve we all sleep under the Christmas tree (got that idea from our friend Mary). The boys basically wrestle all night. I am pretty sure Christmas Eve Eve living room wrestling matches will be a big part of their childhood Christmas memories.
Here's a few peeks at our Christmas (no crazy ice will keep my dad from grilling the Christmas ham):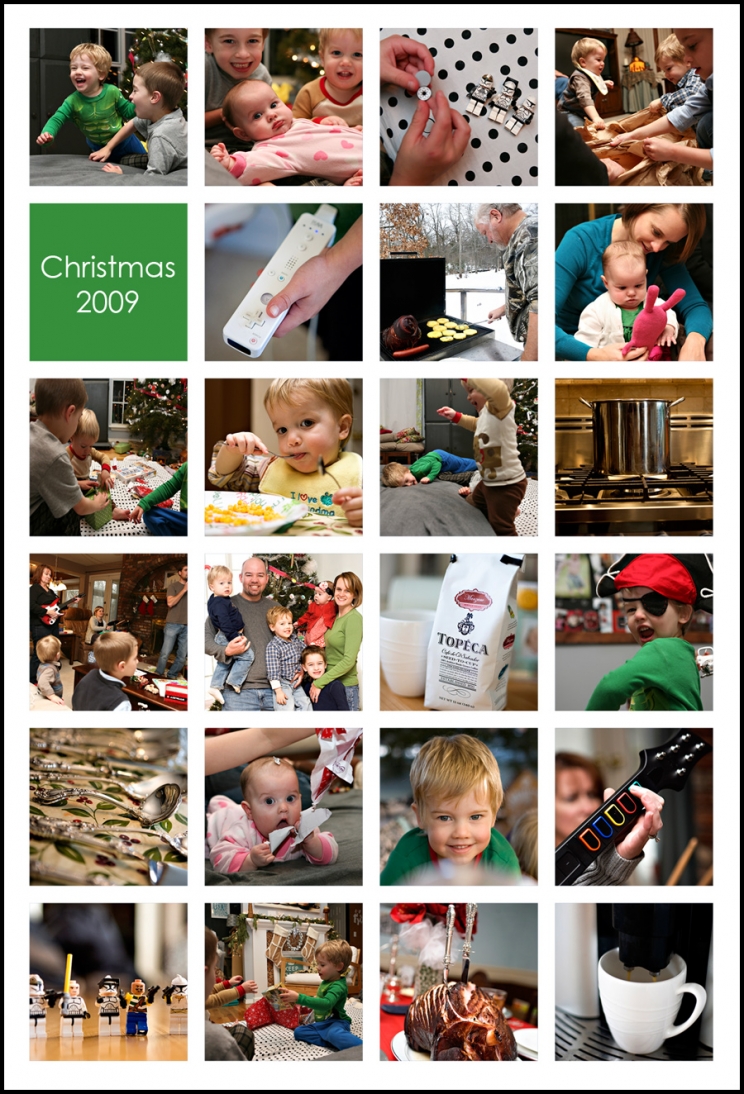 I do want to point out one of Baby Sister's Christmas presents. 3 of her cousins (girls 9, 11, 11) worked together to make her this hat. So thoughtful of them and I am pretty impressed by it. Thanks girls!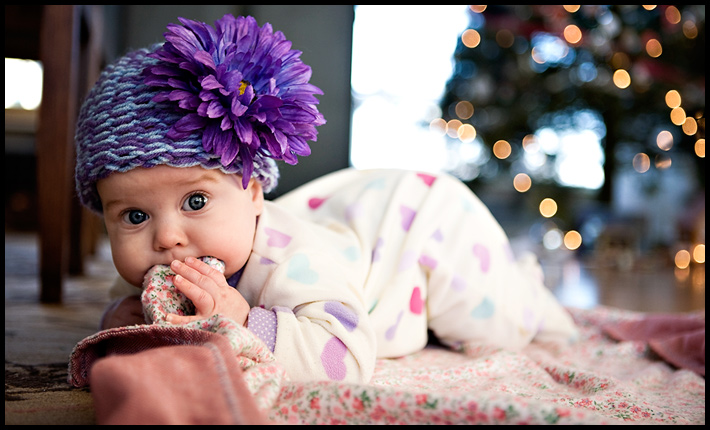 On Christmas Eve blizzard conditions hit our state. I left my parent's and headed home with the kids. Chris headed to the church for our Christmas Eve service. After the service ended he called to say he was headed home. At this point it was dark out, windy and snowing hard. About 5 minutes later he called to say he slid off the road, was stuck and the tow company said due to the weather it would be at least 8 hours before they could help him. (Both of our cars decided to stop working last week, he was in my grandparent's SUV and I was left without a way to get to him). Did I mention this was Christmas Eve? He hung up in order to save his phone battery and I gathered the boys. We prayed and asked God for someone to be kind enough to stop and help daddy get home. Fifteen minutes later the phone rang again. "Jim" saw Chris stranded, pulled his truck over, unwrapped a brand new tow cable and helped Chris get back on the road. I told the boys what happened and Biggest Brother exclaimed, "God answered our prayer! He sent an angel named Jim!" So to Jim and his family – thank you for getting out in a blizzard to help my guy get home. Thanks for being a little late to celebrate the evening with your family, so that my family could be together. Thank you Jim.