I was driving home and saw this at the top of our street: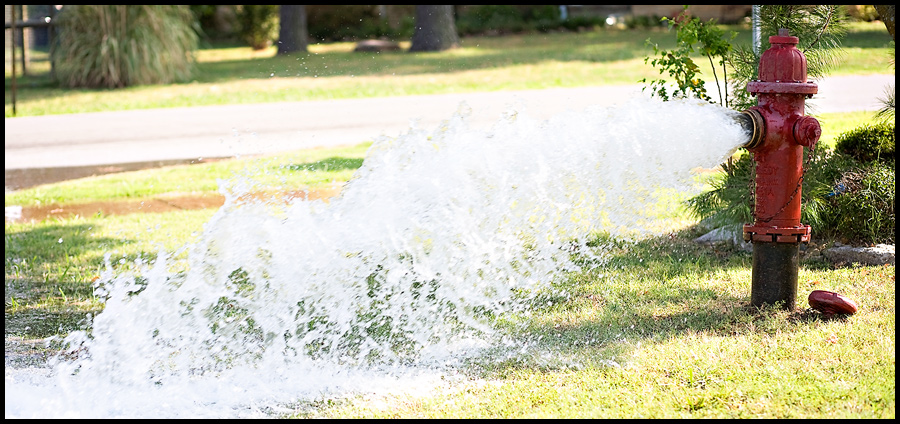 So I unloaded the car and grabbed Littlest Brother and Big Brother to head up the street…they drove their Artic Cat and I chased behind.
Biggest Brother got left at home because he was being a grump. Not much compares to getting to play in a splash park on steroids fire hydrant!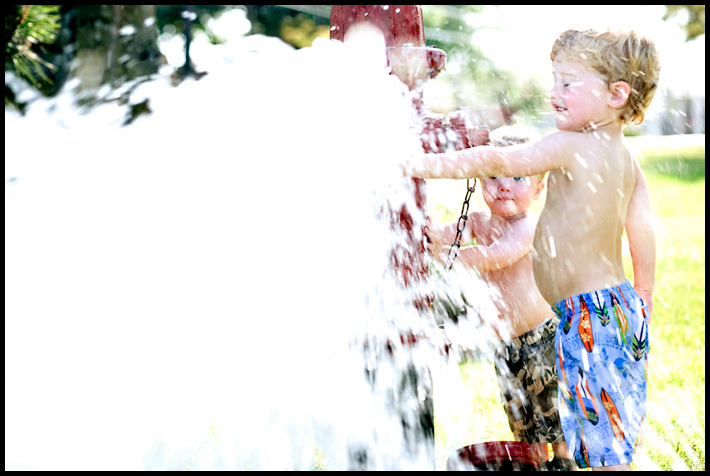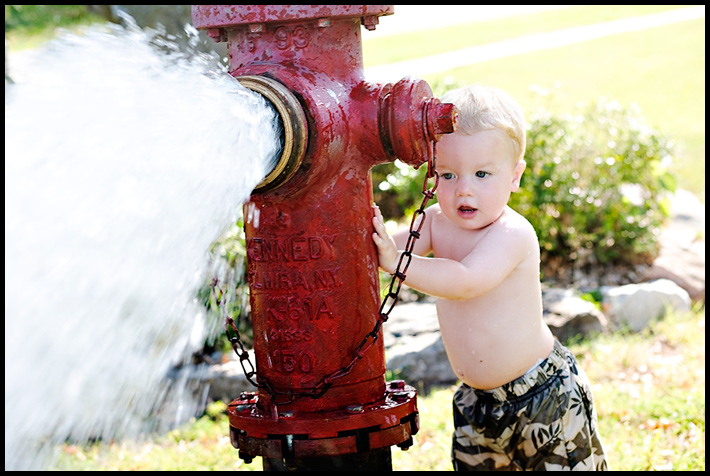 If you follow this blog then you know Littlest Brother loves to drink out of water hoses or anything connected to running water…
Oh the joys of summer. While we were playing the home owner of where the hydrant was located came out to see what we were up to. I smiled, told him we lived down the road and just wanted to play in the water. He laughed and walked back in.