I get asked all the time about post processing/digital editing/"photoshopping" and what I recommend. There are so many options out there is it difficult to make recommendations. Most cameras and computers come with software. I'm a mac girl, so I don't really know anything about software that isn't mac friendly. I had heard a little about Picnik.com for free online editing so I thought I would give it a test run for you. I played with the free version, but they have upgrade options for an affordable price that allows for more customization. I was pleasantly surprised with what it could do for being free. If you haven't played with digitally editing your photos before I recommend trying it out. Here are some of my "before" & "after" shots.

Biggest brother (and Big brother) in Hawaii…3 years ago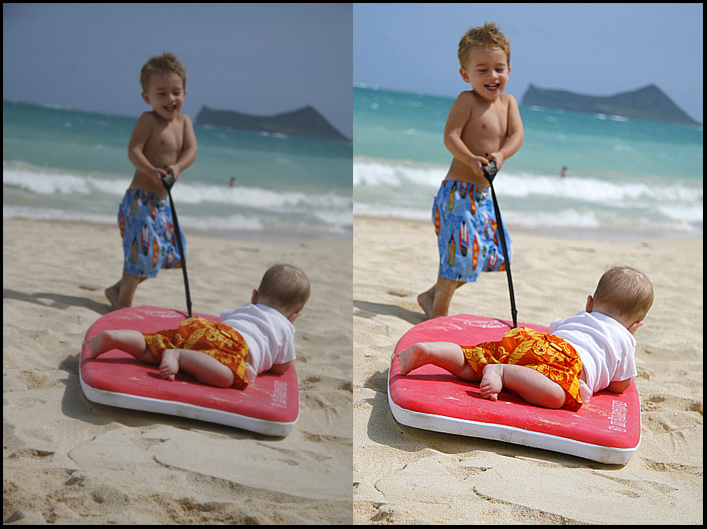 Biggest brother 3 years ago. The skin tone came out a little too warm, but I could have played with it more.
Biggest brother learning to walk…the vignette is a little strong for my taste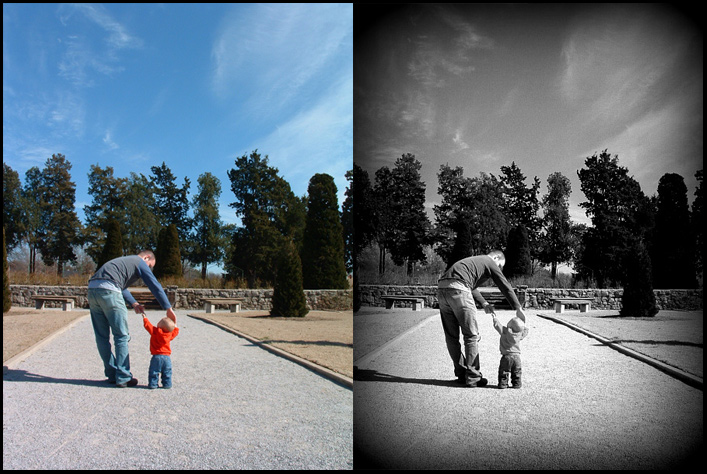 For the record, I use Adobe Lightroom and Adobe Photoshop