Being a human shield against his sister for the protection of his puzzle. I can get out all the brightest, loudest toys…all she wants is what her brothers have.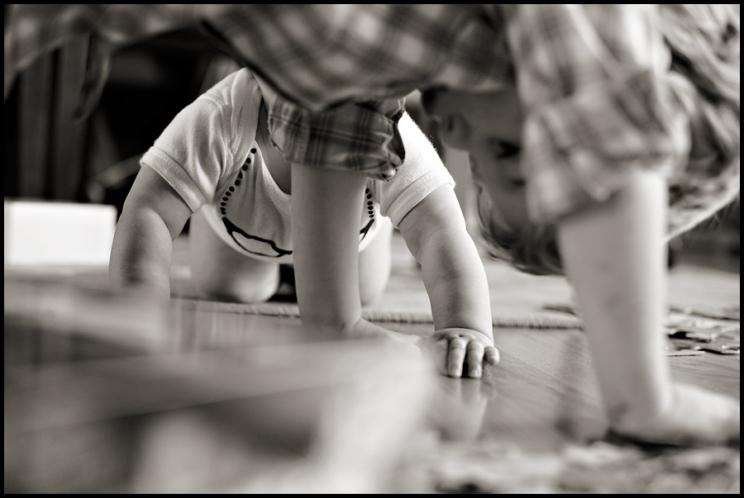 I am so proud of all he is teaching his sister. Thanks Biggest Brother…as if she didn't already stick everything in her mouth. Big Brother was not happy about this.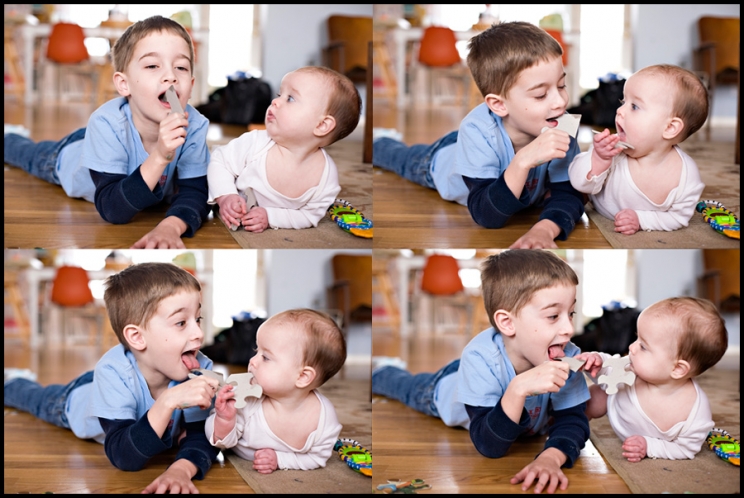 It is surprising her cheeks aren't raw from the constant kissing I do on those big ole' cute things. Littlest Brother thinks we have in indoor trampoline.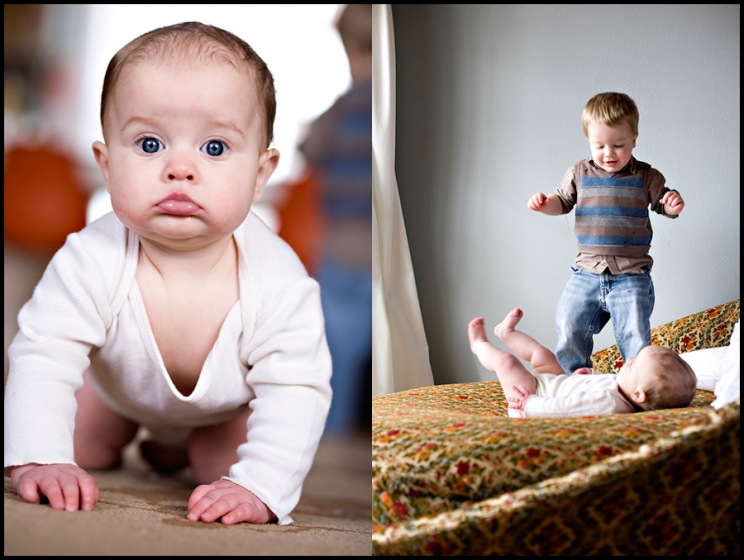 What happened to my daughter? My girl refuses to sit on her bottom. She ALWAYS throws herself backwards in defiance of sitting.
Oh, there she is.
Towers built solely for the purpose of crashing cars into them. We build so we can tear down. We build again. We tear down again. Repeat. Repeat. Repeat.
Littlest Brother preferred knocking it down with his belly….Biggest Brother preferred Littlest Brother disappeared somewhere else.
The evening before Baby Sister was in her chair crying from teething pain. Littlest Brother was in the highchair crying because I wasn't getting his food fast enough. Big Brother and Biggest Brother were in the living room crying because they crashed heads into eachother. I was sitting on the kitchen floor crying…because sometimes that's all I can do. It's nice when they are all in good moods.