So I had this idea that I would make a page on my blog dedicated to the etsy stores of my readers….I had NO IDEA there were so many of you talented readers with etsy stores! I had fun looking through your stores. Below is an image of what the new etsy store page looks like. You can find it under the "info" tab as the page titled "shopping in your pjs". Once on the page, just click on the store banner to be taken to that store.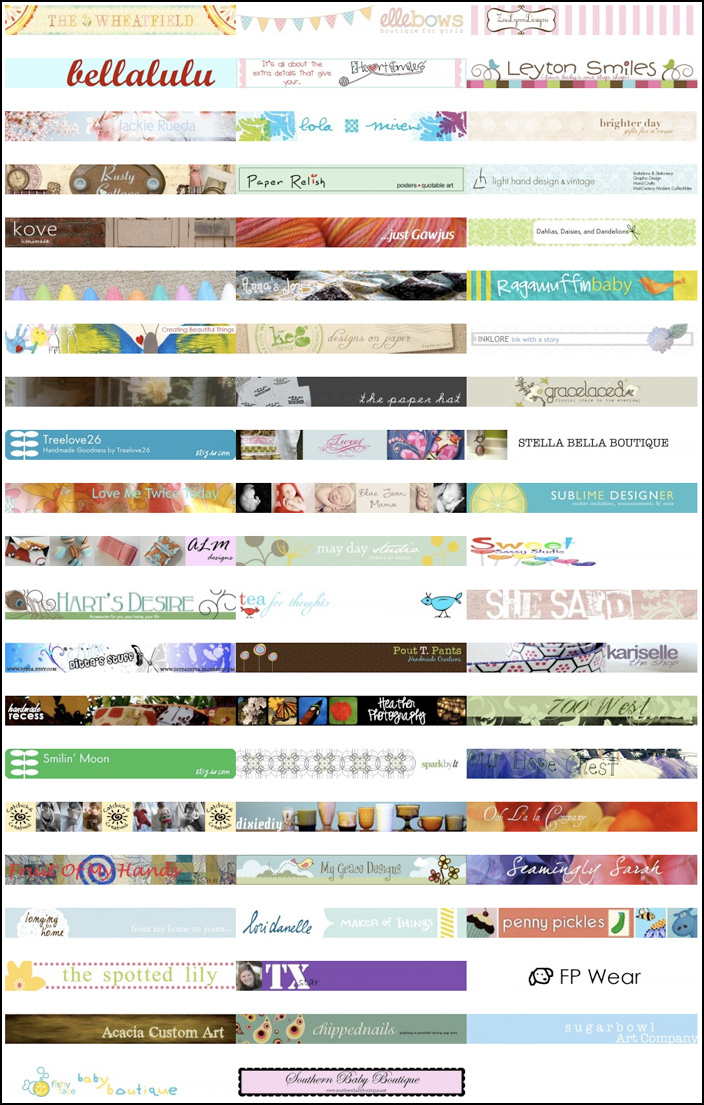 I also want to feature an item from each of the stores. Etsy will only let me create one of these for 25 items, so it will take me a while to get through all the stores. I plan on updating this once a week until I have featured them all.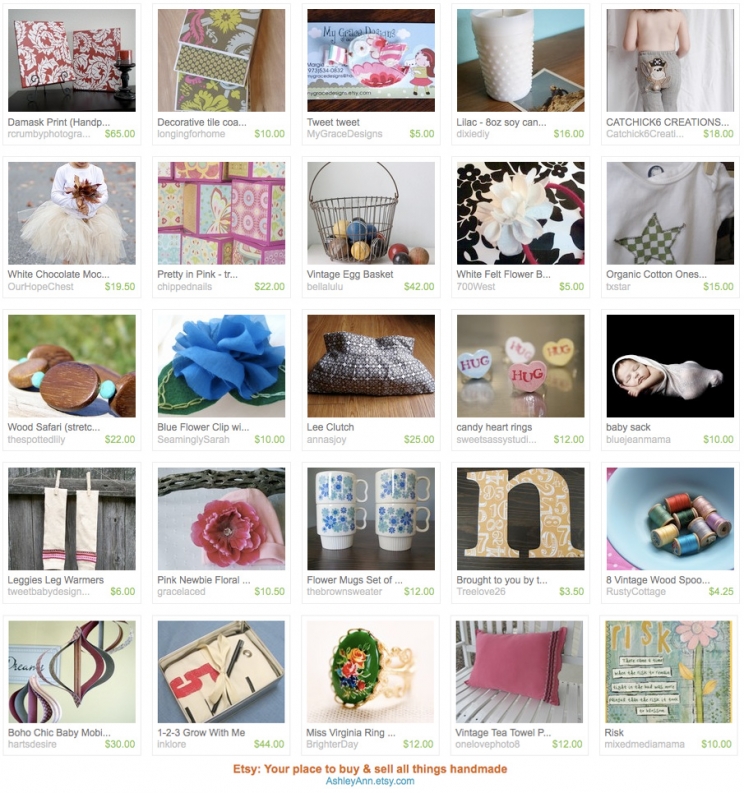 If you are a reader and would like to be included, leave a link to your store in the comment section.
If you store currently does not have a banner, I just listed those at the end of the page. Once you get a banner, let me know. Enjoy shopping!