So December 1st has been on my calendar for months – anxious anticipation for Southern Hospitality to reopen. It is one of my favorite local stores and where I look forward to running away to on Saturdays when all the kids are napping with their dad. Well they have been in a relocation process and I have been missing them….but yesterday they had their Grand Opening at the new location. The owners, Brian & April, did a phenomenal job gutting and restoring an old machine shop. If you are local, the store is located at 91st & Main, next door to The Hitching Post (another one of my favorites).  Here's few peeks at the treasures inside. A good portion of my house is from this store. If you go visit let them know Ashley sent you – you might just get a good hug from April.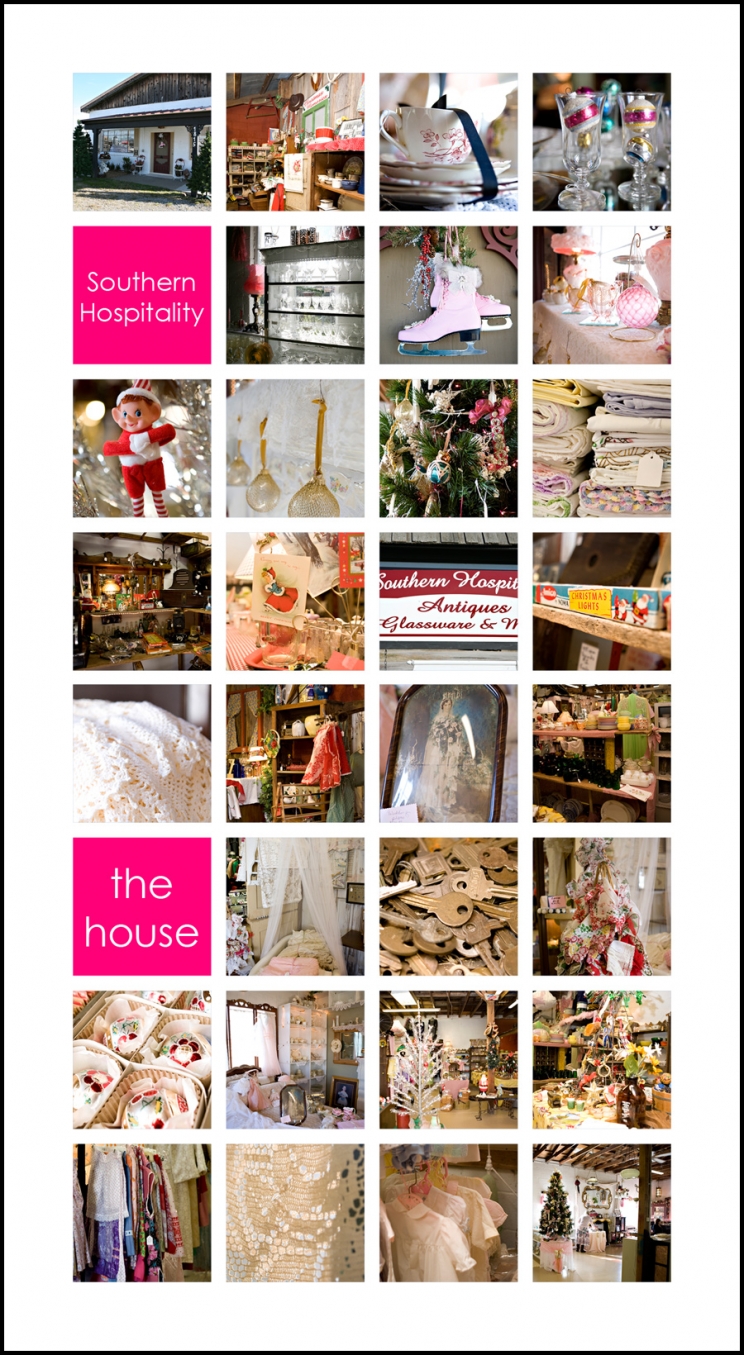 Here's April and I…I love that she knows my name…now I am singing the Cheers theme song. I gave them the dry erase window I had made as a gift for their new opening…I had purchased the window from their store a while back. This trip I made off with 2 GI Joes, 2 baby dresses, a scarf, a crocheted bottle top trivet, tea towels and a Santa that Chris doesn't like. We finally finished the kitchen, so I'll be posting those pictures later this week…with several things from Southern Hospitality in it.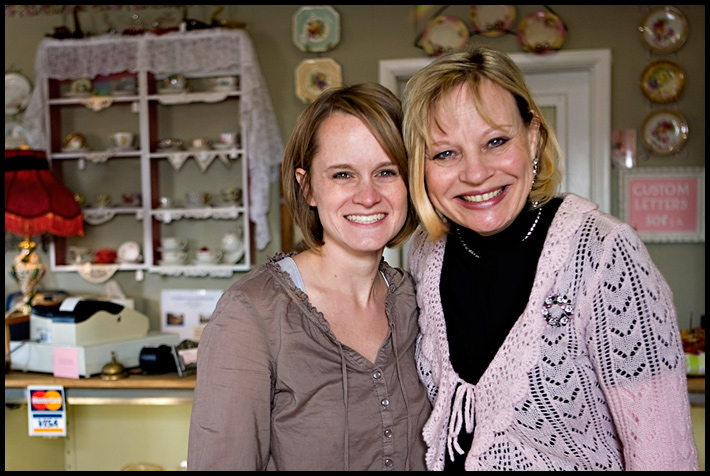 Congratulations Brian & April – the store looks amazing!
Tomorrow I have some diy ornament ideas ready to post…fast and simple ones…
Google Reader still is not picking up my blog