Recently I tried the Shaken Ice Tea Lemonade at Starbucks….delicious. Like all things Starbucks it is pricey, so I came up with my own version. It turned out pretty good if I do say so myself. I am always one for doing things the simplest and fastest way possible…
Ingredients: Lipton Cold Brew ice tea, frozen lemonade (if you aren't getting Starbucks tea and go with generic lemonade you can take what you save and sponsor a child in need….which let's face it is so much better than name brand frozen lemonade!)
Step 1: Add the frozen lemonade and all but one can of water (if the lemonade calls for 4 & 1/3 cans of water just add 3 1/3 cans right now)
Step 2: Place tea bag in lemonade can
Step 3: Fill the can with cold water (which would be the remaining 1 can the lemonade calls for)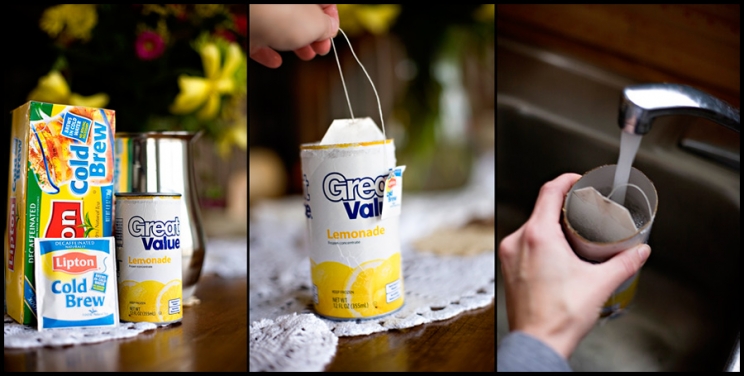 Step 4: Brew the tea. You can just leave it there sitting, but if you swirl (or shake) it will brew stronger. This just depends on your taste.
Step 5: Add the concentrated brewed tea to the lemonade
Step 6: Pretend it is hot outside and you are sitting on a porch watching the sunset as your kids sweetly play in the yard and you are enjoying your iced tea lemonade
You can add more or less tea depending on your personal preference.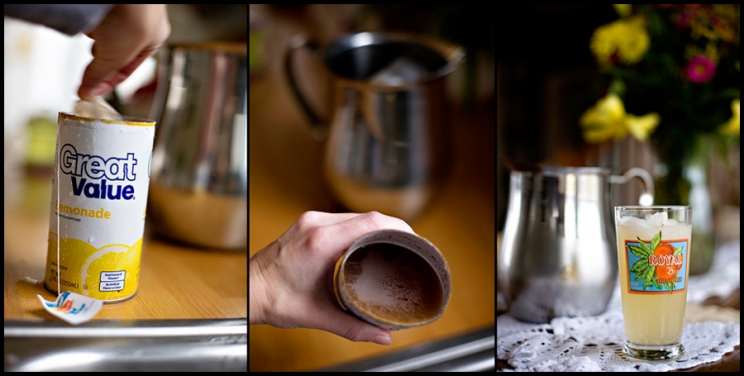 And to answer a few more of your questions from last week:
What type of ribbon/binding did you use on your Little Dresses for Africa?
We used double biased tape for the arm holes…you could do it lots of ways. Here is the pattern Little Dresses for Africa provides.
I can't subscribe to your blog…am I missing something?
Google Reader stopped working on my blog several months ago. I am trying to get that bug fixed…or at least figure out what it is to begin with. Several people have tried helping me with this. In the next couple of weeks I am making some changes to the backend of this blog, so hopefully I'll get that issue fixed.
Are your kids in school?
My oldest is in kindergarten….and has the most wonderful teacher. We LOVE her!