When I found out that we were expecting a girl I ordered the cutest little pair of booties off of etsy from the seller Gracious May. Those booties were used in this picture that we announced our coming girl with and that same picture is a large canvas in my living room.  I recently had the opportunity to do a little designer session with some of Gracious May's popular booties. I thought I'd share a little peek from this session….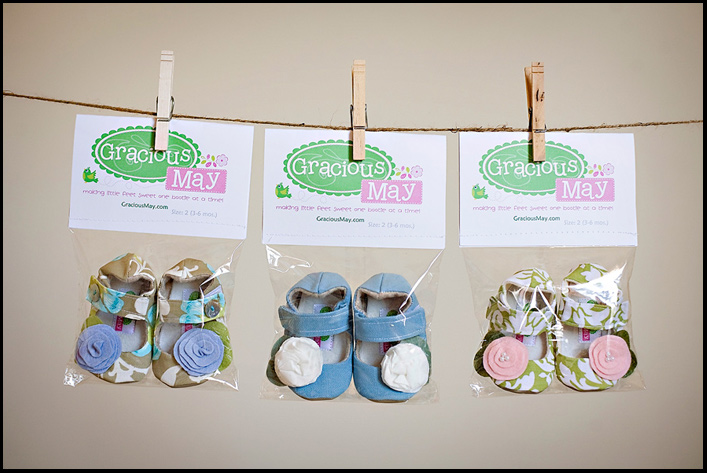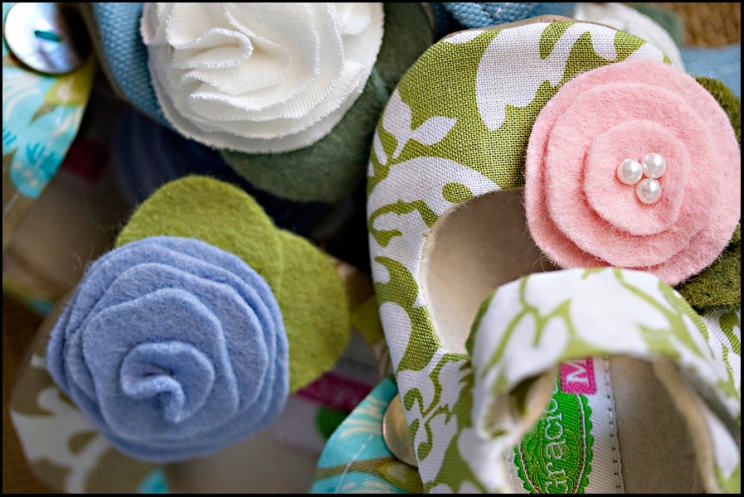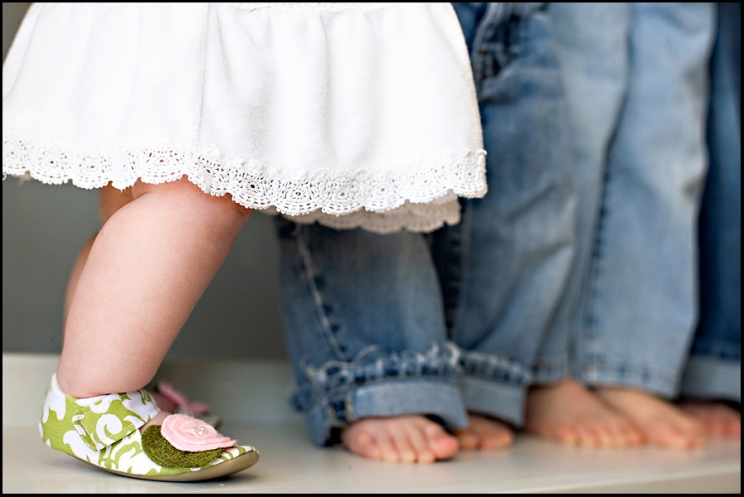 I think I might have to make this a canvas too!
You probably noticed the buttons on the bottom of the blog, I just wanted to let you know those buttons are sites, stores, individuals, etc. that I like. They are not paid sponsor buttons, just places I wanted to promote. Gracious May has been one of those.
Google Reader doesn't like my blog…it has stopped 'reading it'…don't subscribe