First, let me say how much I loved reading your comments on what you believe. Some were so beautiful, some memorable and some flat out hilarious. You should take time to read them all! I was tempted to list some of my favorites, but there were too many. Thanks for playing along…we'll do it again soon. And now….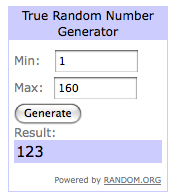 Congratulations Abbey…send me an email!
So this is going to be a bit of a random post…do you remember this ADORABLE hat?

A few nights ago she was sporting her cuteness in it while shopping at Hobby Lobby with me. It started to fall down over her eyes, so I sat it on her lap in the stroller. A couple aisles later I realized it had fallen off her lap. Now it was about 30 minutes before close and there were only a couple other shoppers in the store, so I was confident I'd walk back and find it on the floor…but I didn't. Now here is the crummy part…in the area I was at was 2 other moms pushing strollers with daughters close to the same age as mine. In a matter of minutes they were gone and the hat was no where to be found. I contacted the manager and in minutes most of the store staff was looking all over for the hat. Most knew what it looked like because they had noted how cute she was in it earlier. When it didn't turn up I started crying! Can you believe I was crying over a hat in Hobby Lobby! Embarrassing!! I was bummed that we lost my favorite hat from a dear friend, but more than that I was disturbed that someone would basically steal her hat. Who takes a baby's hat and shoves it in their diaper bag instead of turning it in? Who puts a 'stolen' hat on their own innocent baby? I couldn't help but think about what that mom will be passing on one day to her daughter…I guess a belief that finders are truly keepers.
Well I got home and was obviously upset. I laid in bed that night thinking about it and what I was going to do with this experience…and I remembered the night before Biggest Brother had found a dollar the park. We made him walk around to see if anyone was around that might have dropped it. Since there was no one to be found we told him he could keep it. As a mom I think just about everything in life can be used to teach my kids something – the next morning he and I had a talk about what to do when you find something. He was upset to know someone kept his sister's hat instead of trying to find her to give it back.
I told him that instead of staying in a place of anger I am choosing to respond in a positive way.  I am choosing to give out of the recognition that God has given me….He has given me SO MUCH. I ordered another hat, but this time I ordered two. So in a couple of weeks when my daughter gets her new hat, so will another little girl. Maybe it will be a blog giveaway or maybe I'll stalk a mom at Hobby Lobby and gift her with it. Who knows. I also chose to make my girl a new flower for one of her other hats…because making something always makes me feel better! When Chris saw it he said it looked "vintage"…mission accomplished!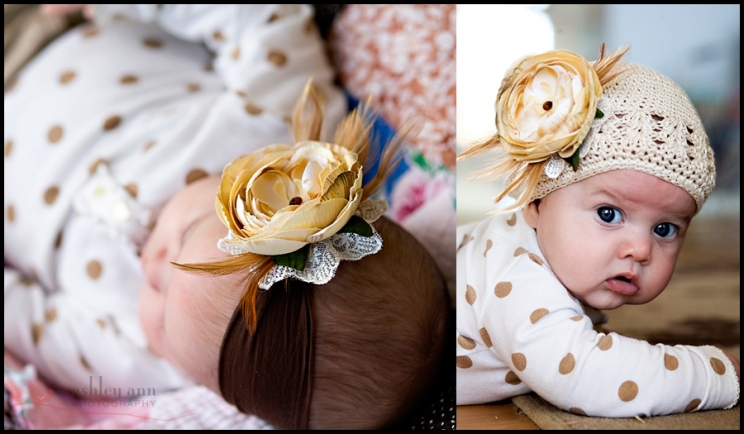 Not only did I make her a new flower for her hat I had an all day craft vacation….getting ready for my seminar at A Christmas Gathering! There are only 1000 tickets for each night. Thursday is sold out, but you can still get a ticket for Friday! Here's sneak peek on what I have in the works! I'll be posting tutorials on everything the week of Thanksgiving…so those of you that can't come in person can still see it all.
By "craft vacation" I mean the older two kids were gone most of the day, Littlest Brother was gone in the morning and I only had Baby Sister around….so it was a mini-vacation for me. Littlest Brother came home from his nana's for his naptime. He was supposed to be sleeping (he goes back and forth between his bed and crib depending on how tired I am), but I heard laughter coming from his room. I grabbed my camera (laughter usually indicates a fun picture) and walked to his room. Evidently he thought it was a good idea to pull his curtain down and try to climb out of the crib. I snapped the picture, then headed back to my craft vacation…he eventually fell asleep.
P.S. The "stolen" hat is pretty unique for around here, so if you are local and you see another baby girl sporting it feel free to tackle her mom and get it back for me. Just kidding…well really I'm not kidding, but it makes me look better if I pretend I am!