I think MayFest is one of the best outdoor local festivals…there is always great weather and ART everywhere.
We took the boys to the Kid's Zone this year and they LOVED it.
Who can't appreciate a downtown that encourages young kids to learn the art of grafitti?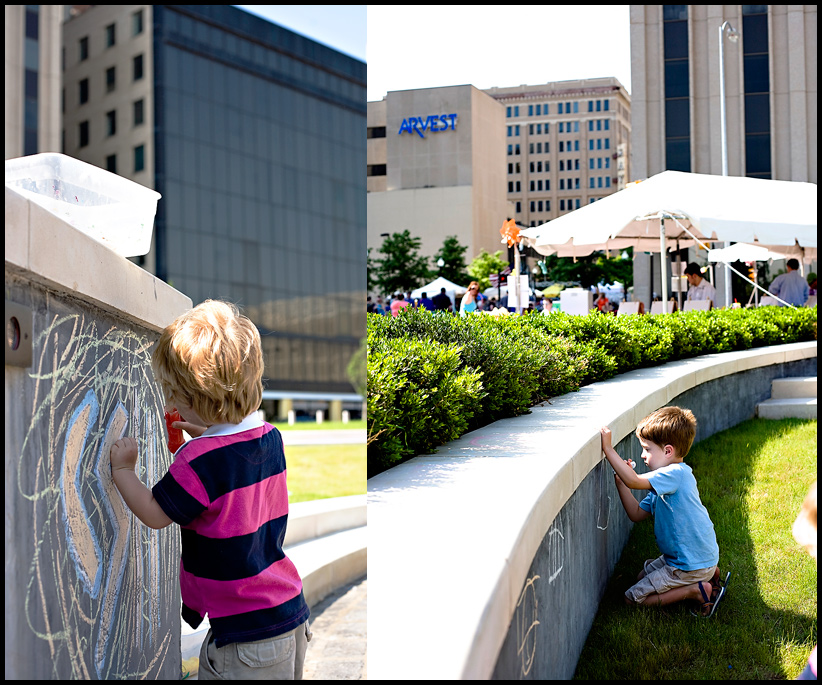 There were easels set up with rolling paint markers.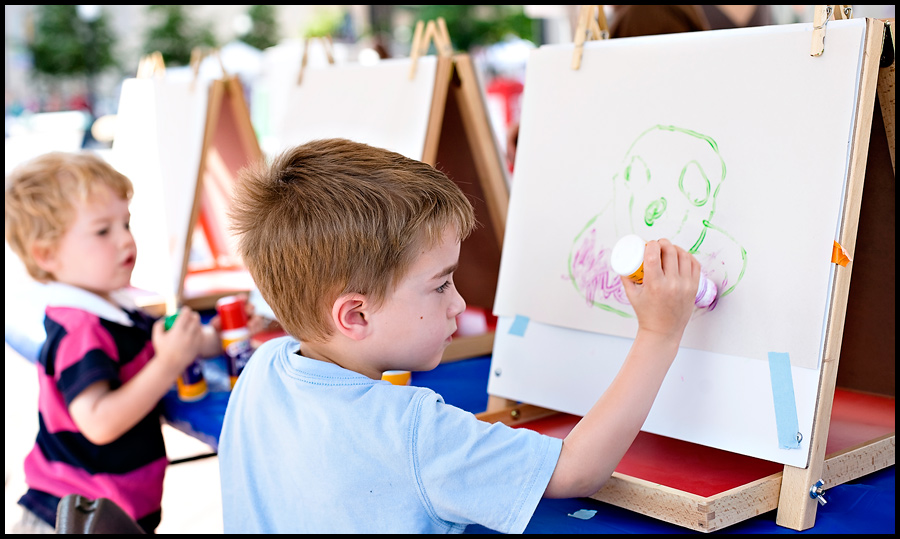 The art focus wasn't just on the visual arts, but music as well. The boys especially liked the drums (I'm not a musician I know there is another name for these)….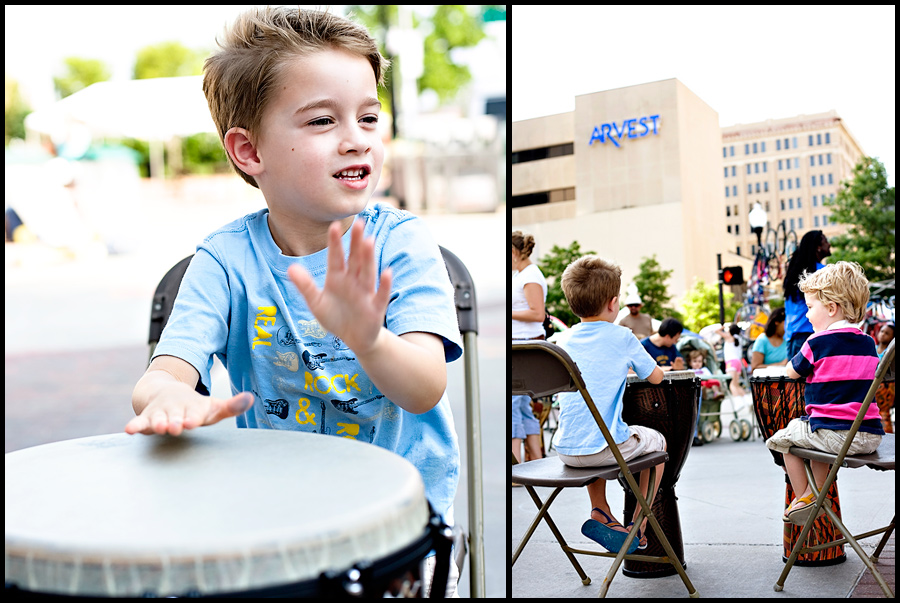 There were also fabric markers and stuffed bears for the kids to color. This is what I got when I asked Big Brother to pose with his bear…figures.
Oh, look – one of our kids doesn't have shoes on…shocker!
I LOVE this picture. Everything about it makes me smile…Rett's tippy toes, his hug and reach for Chris, Chris' hands around his waist..all of it.
It will be one that I look back on in the years to come and just smile.
Of course, if you are downtown you are bound to run into Spiderman shooting his webs from building to building.
He is serious when it comes to shooting webs.
Too bad MayFest can't happen every month…I didn't even get a funnel cake this year…I missed the funnel cakes at Rooster Days too.