Over the weekend I held the first fall SnapShop. I usually take more pictures of the attendees, but I didn't get many this round. This was also the first SnapShop that I was not pregnant and as a result we had the cutest baby model for the indoor practice shoot…

For our outdoor practice shoot we had a group of 4 best friends…and a really handsome boy.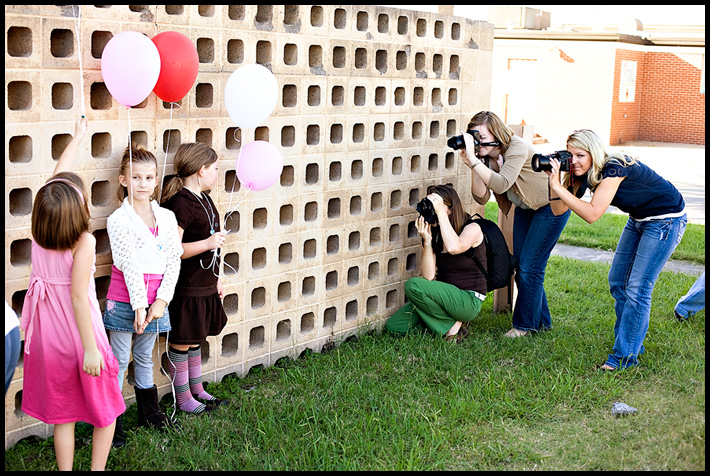 Here are some of mine from the day. It is always so hard for me to get shots because I am running around trying to help everyone, but I got a few I like and hopefully the girls' moms will like! I have been asked a lot about post processing. Formerly (as in when I was doing lots of sessions) I didn't have the time to play with processing very much. Now that my schedule is a bit more free I have started playing around with Photoshop more. All of the pictures below were processed using actions…either my own, Totally Rad, or Kubota action sets. Most of the pictures have several actions on them. One of these days I'll do a post of 'before' and 'after' shots in regards to processing…onto the pictures.
I would like to say I totally understand the concept of arranged marriages…I LOVE ALL THESE GIRLS!
f/2.8, 1/250, ISO 200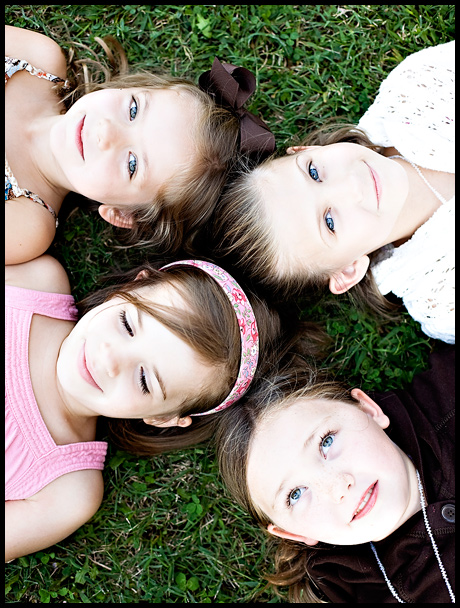 f/2.8, 1/160, ISO 100
f/2.8, 1/200, ISO 100
f/2.8, 1/160, ISO 100
f/2.8, 1/320, ISO 200
f/2.8, 1/250, ISO 200
f/2.8, 1/250, ISO 125
f/2.8, 1/250, ISO 125
f/2.8, 1/320, ISO 125
f/2.8, 1/320, ISO 125
f/2.8, 1/250, ISO 125
f/3.5, 1/250, ISO 200
Biggest Brother posed with the girls on several shots, hopefully some of the attendees got some cute ones of that. I will post some of their pictures next week…
SnapShop Girls: If you noticed I tried to keep my aperture setting at f/2.8 the entire time so you could look at these and tell the difference that distance from your subject makes when dealing with aperture. Also, remember I did some processing on these so my colors may not look like yours…and every camera and lens is going to respond to lighting conditions differently.