UPDATE: CONTEST IS NOW CLOSED. The last counting comments is Jamie's: "I am going to date my hubby"
A little while back when I did a mini makeover on this blog I added the My Lovelies tab. One of the first things I listed on that tab was a Boppy cover made out of vintage sheets. I found it in one of my reader's etsy stores, For Love of Joy. Well very shortly after I listed it, Anna emailed to let me know it sold quickly and that she would love to offer one up as a giveaway to one of my readers…and send one for my sister. I jumped on that offer.
When the package arrived, I opened it to find more than one cutely packaged envelope…instead of just one for the Boppy Cover. Sweet.
(For those that don't know what a Boppy is – it is a C-shaped pillow used for all kinds of baby stuff).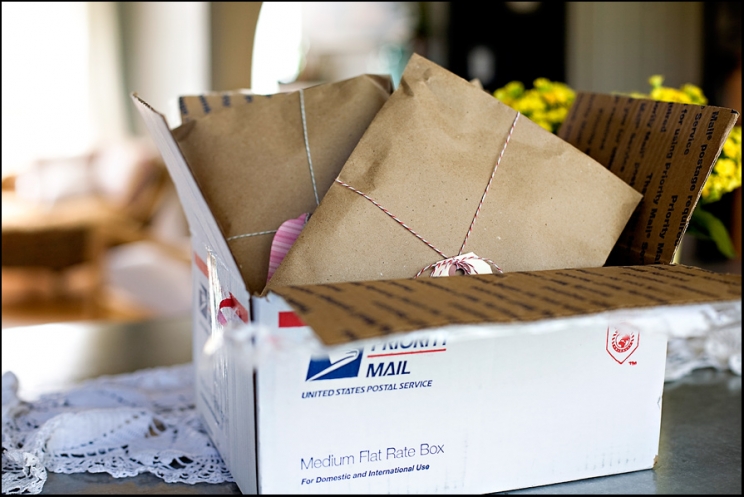 With a note that said, "Happy Mother's Day" – Anna sweetly sent me this adorable gift. It is already hanging on my kitchen wall.
(Just fyi: She has a few more varieties in her shop, but if you want one in time for Mother's Day you have to place the order today.)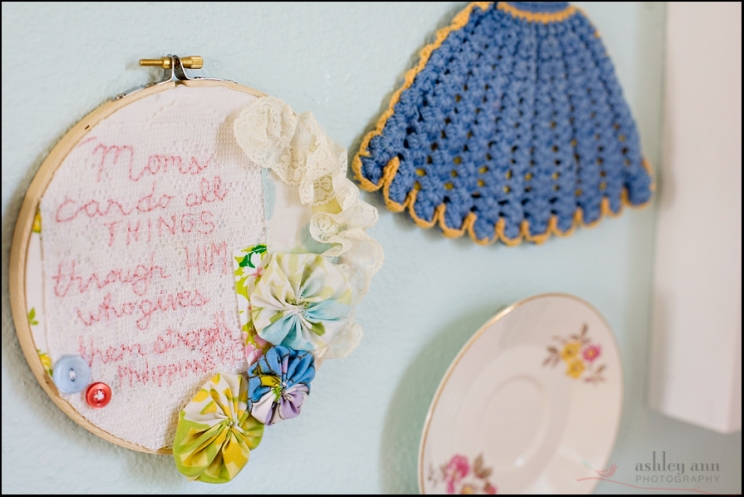 Then I opened the Boppy cover. I am jealous my sister gets this. I am trying to think of a way to keep it, but since I have already told Lesley all about it…and since I am not the one having a newborn…I'll pass it on. My Boppy is an ugly fake denim.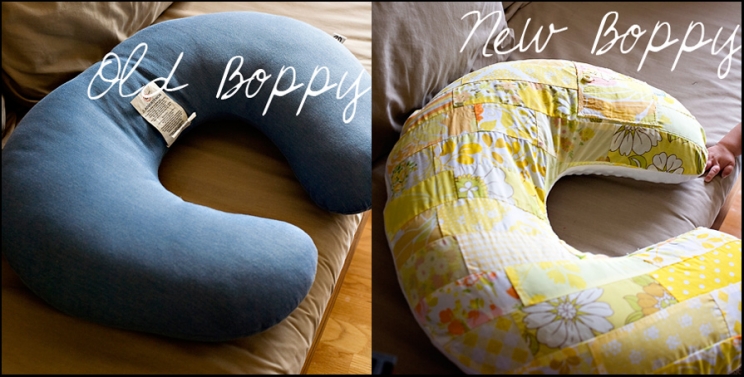 Since my niece isn't here yet I figured I'd take some cute pictures of Baby Sister with the Boppy for this post…to show off the cute Boppy cover.
My daughter doesn't exactly sit still…EVER. This is why Boppys are for newborns.
I pulled out the reserves…Biggest Brother said it was like a lion's mane.
Not sure what he thought it was.
He just wanted to copy his brothers.
I got him to lay on it…since Baby Sister wasn't helping me any.
Once she saw her brothers playing with it, she decided she wanted it afterall.
So it turns out I did get a couple of cute ones of her with the Boppy.
Not only is it super cute, but do you notice the little pocket with the deer. The pocket can hold a pacifier. Genius. I opted for the deer because my brother-in-law likes to hunt them….so maybe he'll like the new Boppy cover too.
Happy Mother's Day week to all the moms reading this. I am kicking off Mother's Day week with a Boppy Cover giveaway from For the Love of Joy.
For the Love of Joy is also offering my readers a 10% discount off your order until May 15th…just mention my blog in the notes to seller.
Giveaway Details:
Prize is winner's choice of a Boppy pillow cover from For the Love of Joy
Winner chosen at random
One entry per person
Contest ends Thursday, May 6th 10:30pm US Central
To enter: Just leave a comment on this post (it is late and I can't think of a creative question!) Tell me something happy you are going to do this week

Remember if you want an order in time for Mother's Day it needs to be placed TODAY.