I had the honor to talking to a group of moms last week about photography in regards to capturing the lives of your children. One thing I mentioned was capturing the everyday….the normal daily grind that makes up most of our weeks. Sometimes it is the normal stuff that we often overlook when it comes to pulling out our cameras. We often make sure to grab the camera for trips to the park, birthdays, and big events…but the plain ole' normal stuff doesn't always get captured. For me, it is that normal stuff I don't want to forget. For instance….carseats.
Typically carseats do not stand out as something worth photographing…they aren't exactly cute. But if you are a parent you know how tiny a newborn is the first time placed in one. You also know how it only takes a few months before you are grunting to get that belt buckled.
My daughter going home from the hospital: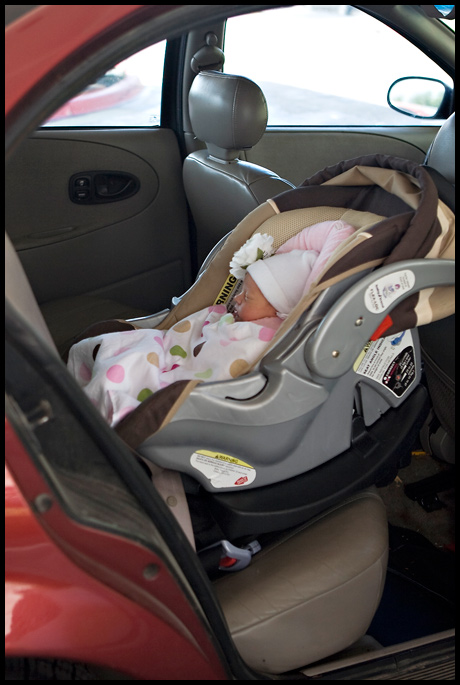 3 months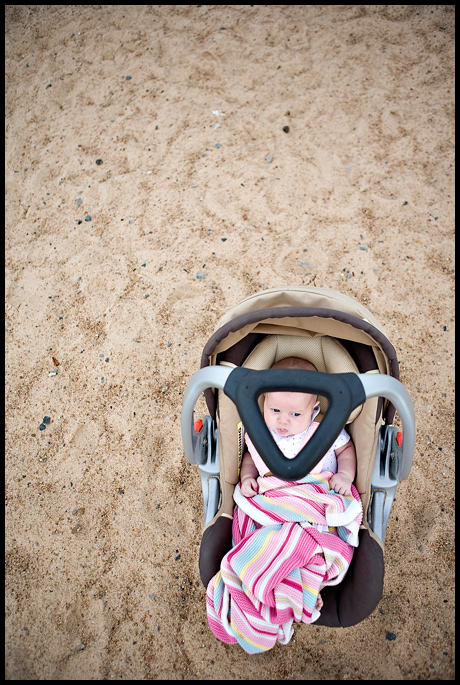 and a random 7 month carseat photoshoot while waiting for daddy and Littlest Brother to load up…she has constant brother entertainment in the car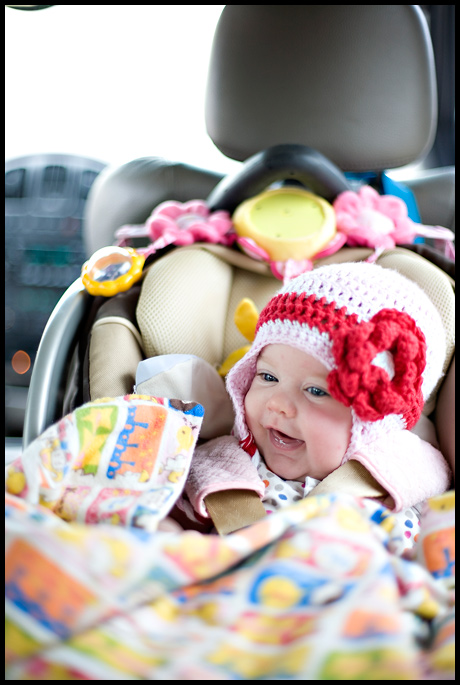 Mommy, why are you in Biggest Brother's carseat?
If only those yawns would lead to sleeping inside the car instead of crying to get out
Photo Tip: The first picture below is just a standard subject in the middle shot.
If you move your subject out of the direct center it adds just a bit of interest to an otherwise standard photo (see second picture).
Happy Monday!