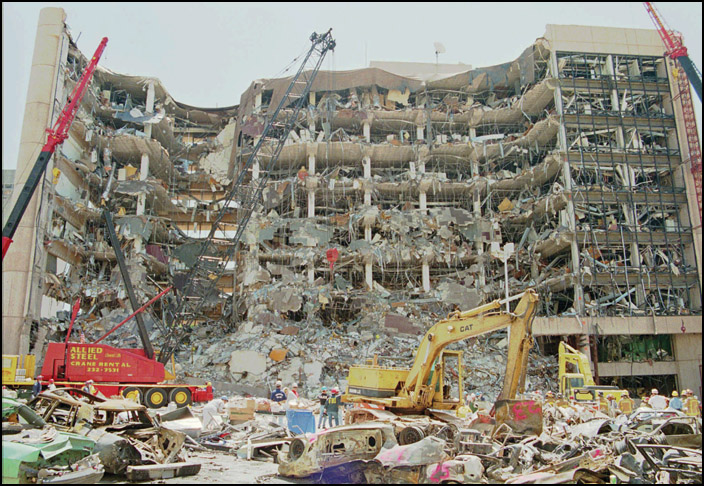 "Depending on how old you are, you'll remember where you were when you heard about Pearl Harbor, JFK's assassination or September 11, 2001.
If you're an Oklahoman, you remember the 1995 bombing of the Alfred P. Murrah Federal Building. The attack killed 168 people — the worst domestic terror attack in American history."
I was in between classes, headed to AP History…in 9th grade. Hard to believe it has been 15 years.
I remember the horror and confusion, the devastation and the hope, the hate and the acts of selfless love.
15 years.