Things to note about this blog as we enter the warm seasons:
1. You will see LOTS of swimsuits. No, all the pictures are not from the same day. Yes, my boys wear swimsuits 90% of the time when it is warm. We basically live outside and we hose off before going in the house. Swimsuits are practical and make my laundry pile small (well that is a relative statement).
2. You will see LOTS of totally random things I do with my boys in an effort to keep 2, 4 & 6 year olds occupied and outside. They are bundles of never ending adventure and energy….I attempt to wear them down as much as humanly possible so when evening arrives they crash. It is a mutual benefitting relationship.
A basket of beautifully dyed Easter Eggs: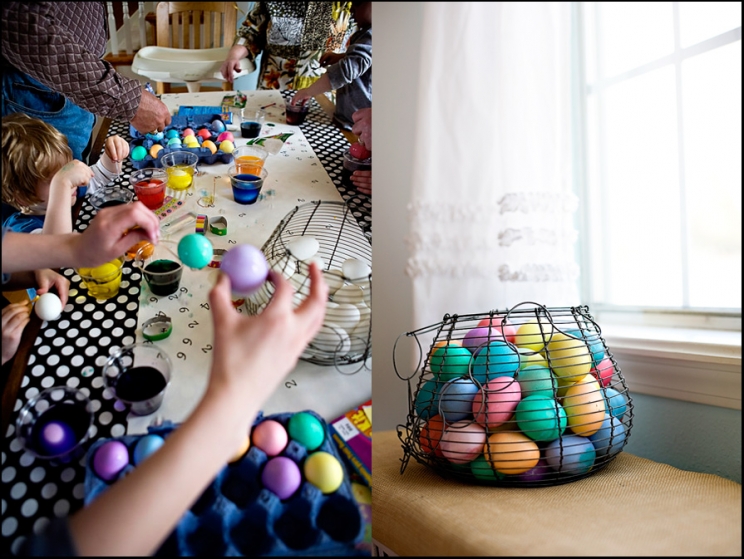 The eggs can't stay in the basket forever. My solution to occupying the boys for a bit.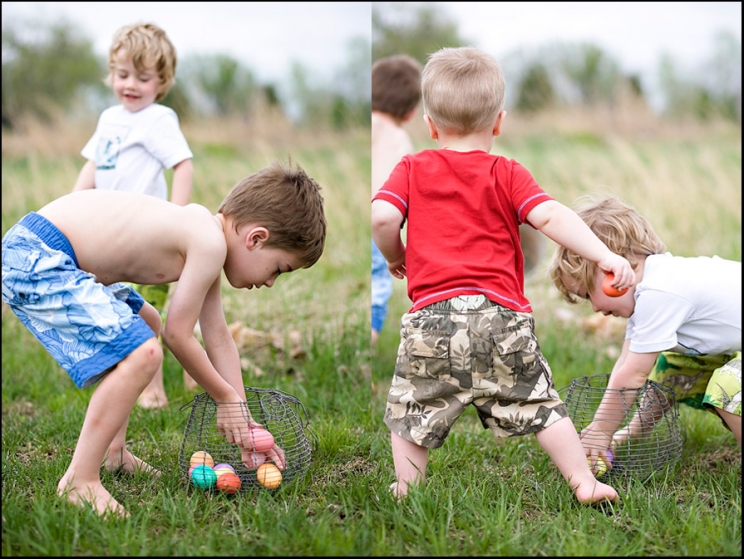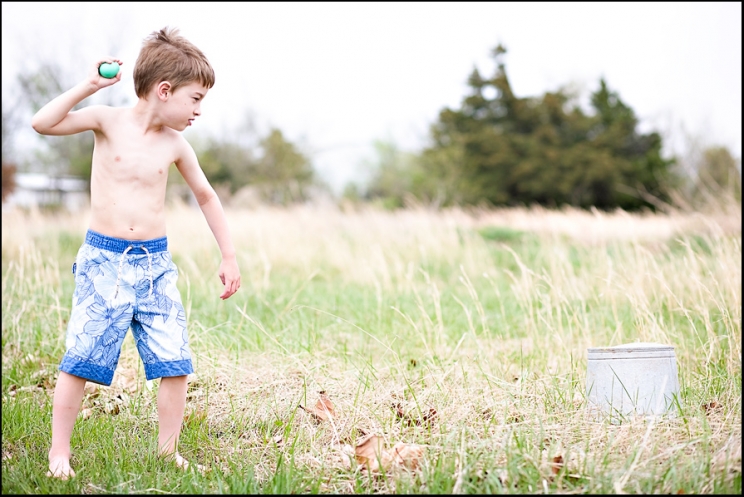 They had more fun throwing the eggs than they did dyeing them. Next year I am going to dye all the eggs by myself in all kinds of beautiful colors…
Happy Monday! If it is rough, go home and toss some eggs at a bucket.
Update: OOOPS! I accidentally published this early…no post on Monday.