One of the most frequent emails I get is asking what my favorite lens is…well it changes frequently….like the paint in my house. I will say 99% of the time it is my 50mm or my 85mm. I switch back and forth between those two. The thing about lenses is there is so much, but so little, to consider. The aperture is a huge factor. It is the number behind the "f/" on a lens…in general the smaller that number the better.  The other is lens focal length. I am not going to get into a focal length definition or lesson, but just note that it is the number before the 'mm'. Below is a comparison of three lenses: 28mm, 50mm, 85mm. In these photos I am standing at the exact same spot and all my camera settings are exactly the same. The only thing that changed is the lens on the camera.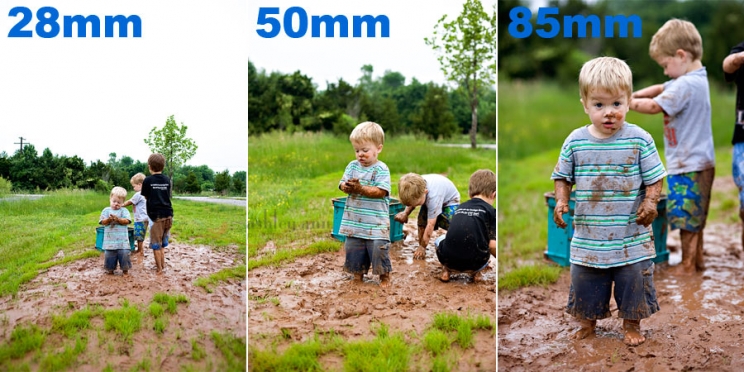 In general here are some guidelines on lenses in relation to their focal length (the number before the 'mm'):
21-35mm Wide Angle – Good for Landscapes, it can be distorting when used for portraits
35-70mm Normal – Good for Basic, Everyday
70-135mm Medium Telephoto – Good for Portraits, it can be difficult in a smaller area. For instance, indoors in a regular size room it is difficult to get a full view of the scene (get the birthday boy blowing out candles, but not any of his friends in the picture too)
Both Nikon and Canon have 50mm f/1.8 lenses…I recommend that as a great, affordable option for everyday use.
.
.
And…since that post is boring without more mud pictures….here you go. This is what my boys were doing when I was cleaning the house for Saturday's SnapShop. I used my 85mm lens for the rest of these.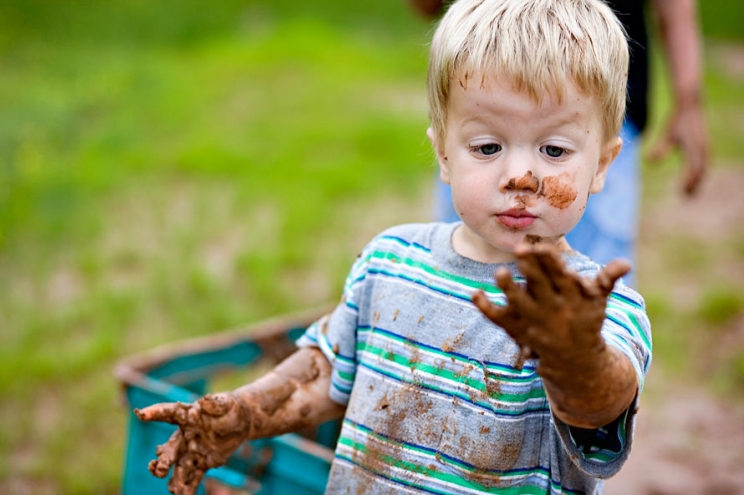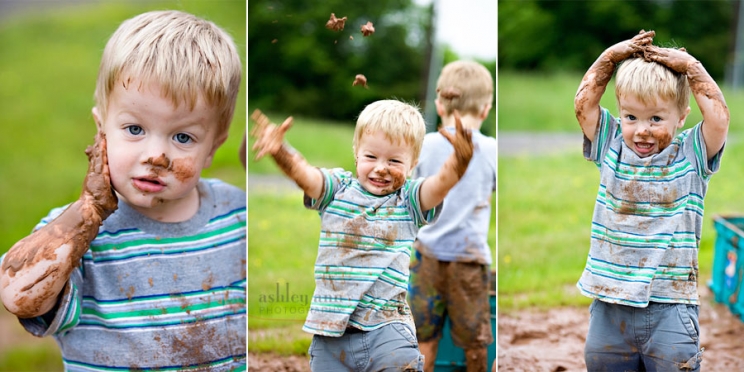 Goodness do they love mud.
What – you might ask- is so entertaining in the plastic bin?
A booty print of course. When you are four and six year old boys there isn't much in life funnier than the ability to leave an imprint of your rear in mud. Pure joy.
A close second to making mud booty prints is the extremely talented skill of making tooting noises with your mud covered hands…and letting your big bro pour mud on you. Oh to be a little boy.
I was cleaning the inside…he helped with the outside.
The countdown is beginning…next Sunday I must say goodbye to friends I have grown to love over the past 6 years….I'm a little more reflective and sad this week.
Happy Monday.