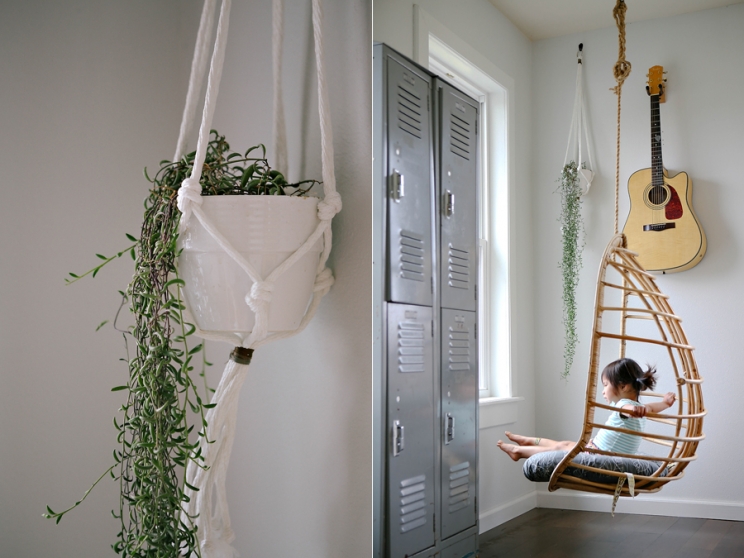 There were several requests on Instagram that I post a tutorial for the macrame plant holders I've been making this week. I've been wanting to make a hanging plant holder for a while, so I finally just tried it. And, it turns out they are so simple and easy. At least the ones I tried!
I followed a tutorial by Hello There Home (click here for the tutorial). I added some scrap fabric to mine as well. I'm thinking of trying some more complicated designs later, but for now these take about 5 minutes, which is about all the crafting time I get.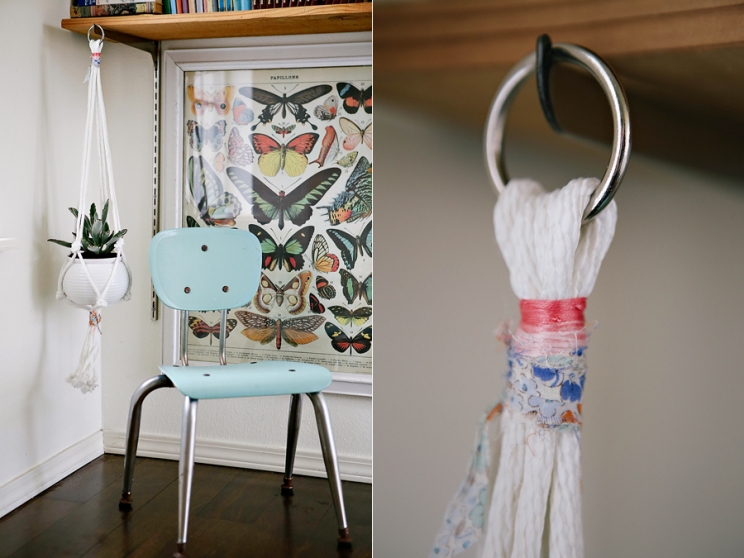 I created a "macrame" pinterest board so it would be easy to share with you a few other tutorials I found. I only have a few on there right now. (click here to go to the pinterest board)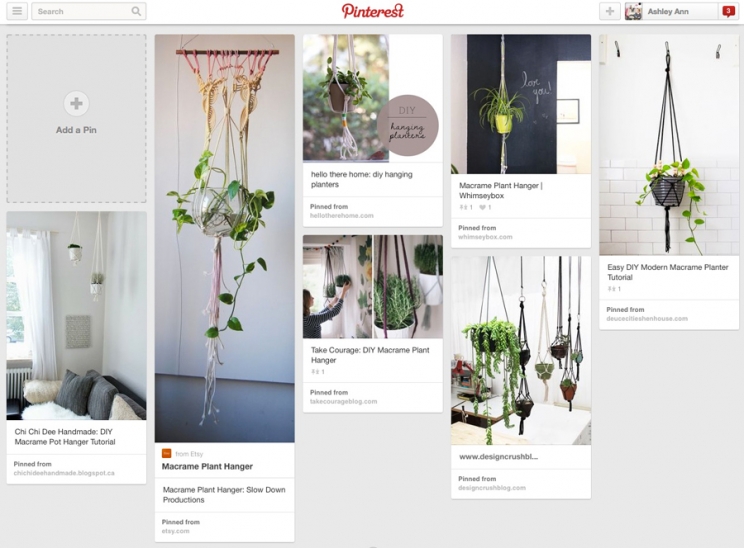 While I was taking plant pictures, she was spinning in the chair. I made sure to hang the guitar high!
She's a cutie, for sure. Have fun macrame-ing (pretty sure that is not a word).