So many great ideas and book recommendations yesterday. Thank you for that. I need to get a plan together and organize some of those ideas so I'll be sure to actually do them this summer. You guys are so great..I knew you'd be full of ideas. Thanks!!
There are so many things I love about this time in history. One is the trend towards paying more attention to how our decisions impact not just ourselves and our neighbors, but the greater world as well. We are living in a time where young leaders are rising up not just saying they are going to change the world, but truly changing the world. I'm not a fan of all trends, but this shift towards using our means and talents to positively impact others is quite a beautiful thing in my opinion. The internet has shrunk the world. Documentaries, blogs, twitter, instagram…all things that give us a clear picture of how our little decisions have ripple effects. We are paying more attention to the foods we eat, the industries we fund and we are believing we can be agents of change. I know that even this topic can be a issue of debate for some. I understand that even those with good intentions aren't always making positive change. I get that. But I also get that beautiful people are using their voices and energy in unselfish ways. And while there will always be lots of sides to every story, I am still inspired by those that creatively and bravely decide to try to do something. For somebody.
We all know about TOMS and the get one/give one foundation it is built upon. I thought I'd take a day every now and then and share with you some more people/organizations that are doing their thing, but doing in it a way that aims to empower and heal.
Please click on the person/company name for more detailed information about their stories and missions….

Meet my friends the Hunters: Lissa, Selah, Kai and Brian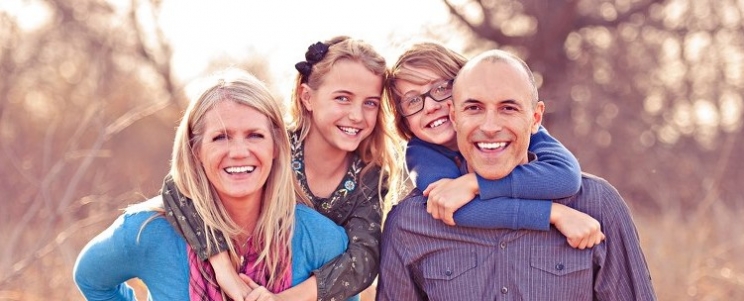 This summer they are headed to Mongolia for the summer. Brian will be running 1,500 miles across Mongolia with his family driving along supporting and being in the midst of the journey. They are headed on a beautiful adventure as a family to raise awareness and distribute necessities to over 3,000 homeless children living beneath the city streets in manholes in the capital city of Ulaanbaator. I love that their kids will be right there beside their dad. Seeing it all. Taking it all in. Getting to be impacted by the beauty and bittersweet aspects of it all. Lissa designed a couple necklaces that I wanted to share with you. The proceeds from every necklace will go to help purchase basic necessities like food, clothing, vitamins, medicine, sustainable care and housing for the precious little ones they are advocating for….
You can find out more about the Hunter's trip here and more about the necklaces here

The passion at Noonday Collection is to connect you with the lives of artisans struggling for a better future while styling you along the way. Fashion and design are a vehicle for opportunity and change at Noonday.
My necklace is the La Jolla. I don't wear much jewelry, but I wear this one a lot. Noonday also helps adoptive families with funding…good stuff.

Better Life Bags hires first generation immigrant women in their Detroit community who otherwise could not work outside the home.  They rent the women a sewing machine and tools while teaching them a skill set that allows them to become a primary or secondary provider in their families.  Each bag is lovingly made with their hands and each purchase gives respect and dignity to their lives.
I have a waterproof bag that I use all the time. All. The. Time. It went with us to China and saved me a lot of travel headaches with wet clothes and no way to dry them. I am sad to say, I don't see it on the website anymore, but goodness they have some cute new bags! That black & white stripe one…killer.

No. 41 started with the intent of teaching young women from the Noel Orphanage in Gisenyi, Rwanda (ages 18-25) not only to sew, a culturally relevant trade that would always sustain them, but to give back to their community through a feeding program supporting local schools.
You have to read this post...it shows an in-depth view of how the bags are made. Goodness it is beautiful process!

For every tube you buy, face to face gives $1 toward a smile-healing surgery for a child in need.
Obviously, this hits very close to home for me. Smile-healing surgeries are part of my heart beat now. Love this organization and what they do.

What I love about these companies is that they are just doing what they can. Sometimes I hear friends and other moms talk about how it can feel like so many people are doing so much…and they have barely enough time to keep up with daily tasks. But the reality is all those that started companies, that are impacting others, that are making positive strides in society…they probably had someone pouring into them. Someone cheering them on. Someone supporting them. I'm guessing a couple had moms that once told them they could change the world if they wanted to. That they could be anything and do anything they wanted. So today, I'll share these stories with my kids. I'll show them how a couple of guys got together and created lip balm to help children with clefts. I'll show them how some young girls traveled to Africa and started teaching sewing at an orphanage. I'll show them that creativity is a beautiful thing and how loving your neighbor begins at home with your family….and your neighbors…and how it travels the globe.
***My little disclaimer: I do not typically post on companies, but these are all ones that for various reasons I wanted to highlight while talking about this topic. There is no way I could share about all the great organizations out there today, feel free to share your links in the comment section. I did receive products to use in this post but was not paid for this post. I am not personally affiliated with any of the above companies, but do support their work and am honored to share them here.