This weekend was full…so very full. With the exception of our youngest, everyone is playing soccer. Our youngest has another couple years before she is old enough to play (yes, there are peewee leagues, but we aren't in a rush). In the past, we've had a couple of kids on one team. This spring…four players and four different teams. Really though, I'm good with it. Homeschooling means we are home quite a bit, so lots of soccer games are pretty fun.
Don't tell my youngest she isn't on a team. She'll argue with you that she is…
My oldest daughter played in her first soccer game. She's been watching her brothers for years and has waited a long time for this season. She celebrated well with each goal her team made. She's got spirit, yes she does.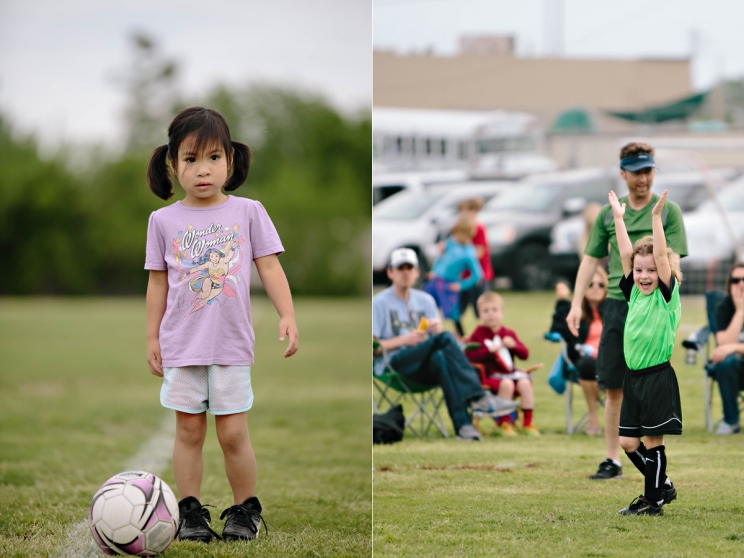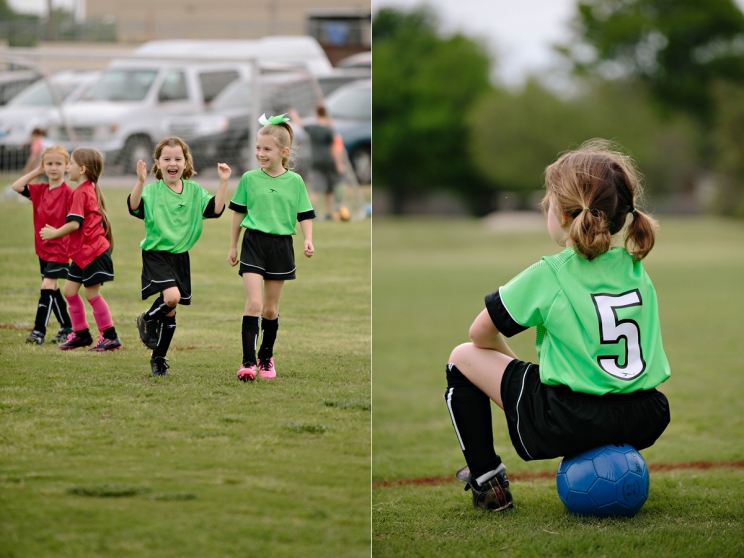 My favorite moment of the game was right before she went out to play her final quarter. Her biggest brother didn't feel like she was playing as aggressive as he knew she could (gotta love big brothers!). He walked over to give her a little pep talk and tell her to 'turn up the heat'. She ran out on the field with an extra tough face and a little bit more grit. I think she is going to love this photo one day and the story behind it.
Our weekend was also full of photographers…or should I say videographers. My sweet friend Amy of Happily Situated Photography taught her very first videography workshop – we had the honor of hosting it.
She posed like this on her own. No joke. I have a bunch of ladies that can vouch for that. She cracks me up.
Two cute models acted out a story of dreaming up and building a lemonade stand. The ladies were able to capture the story and by the end of the day create a short video. It gave me so many ideas….
The day ended leaving me so inspired to capture more video of my family. The editing part is overwhelming. I feel like I am doing good just to keep up with pictures. I also struggle with deciding what to video and what to photograph. However, I am working through those struggles and so excited about telling the story of my family through video!
Finally…the winner of last week's giveaway is: Amber (amsba…)