The fact that my aunt rented a dunk tank for a party with her friends tells you a lot about her…and about my uncle. They know how to have fun and welcome others into that fun. Not only did their friends get to take turns nominating each other to get dunked, they raised a ton of money for a local special needs school just because they could. Dunking your friends is even more fun when each dunk benefits kids. I love that.
We took advantage of their rental before it had to be returned. I'm thinking this would be such a fun option for a birthday party for the boys…or a stress reliever for me.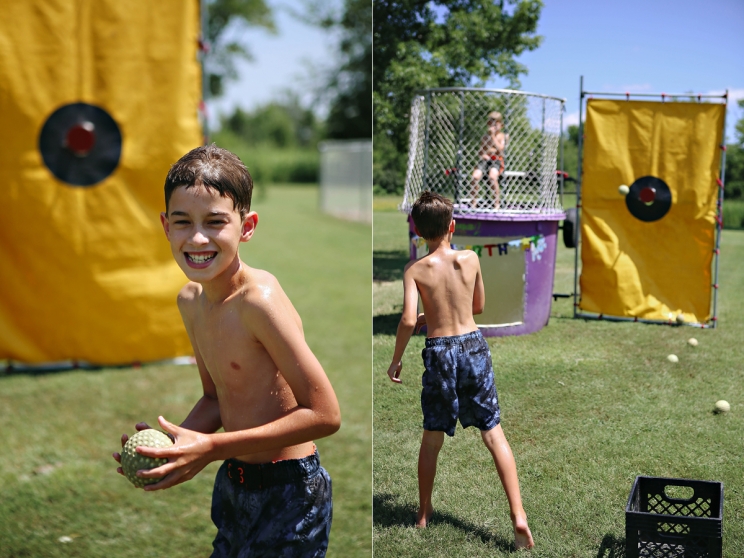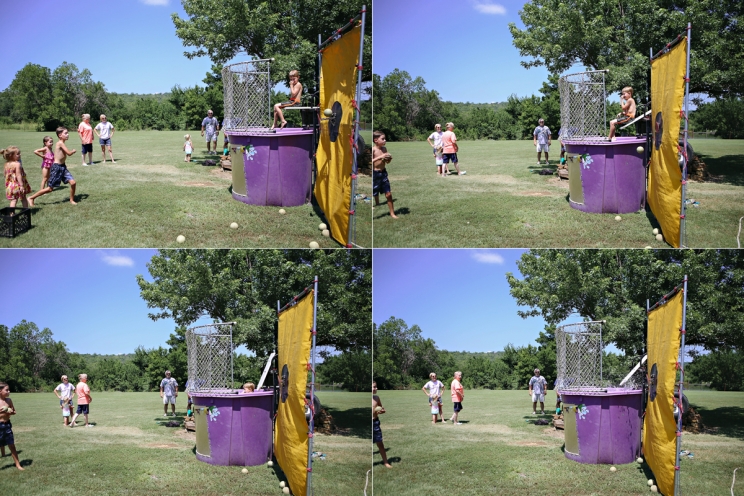 Good think he was holding his nose….
Happy Monday!