Sometimes Chris and I need to remind each other to take advantage of little opportunities.
I think we just forget. We forget we can choose to just go. Or do. Or be.
This week we decided to do just that…take advantage of the ease of owning a trailer, of homeschooling and working from home. We turned my phone into a mobile hotspot for work, loaded the kids and the school supplies up and headed to the lake for a few days. Our normal routine was much the same, but the view was so much better.
We have no idea how long this season will last. The season of homeschooling, self-employment, owning a trailer – seasons in life change like seasons in weather. We need to take advantage of the perks of this season in our family more often.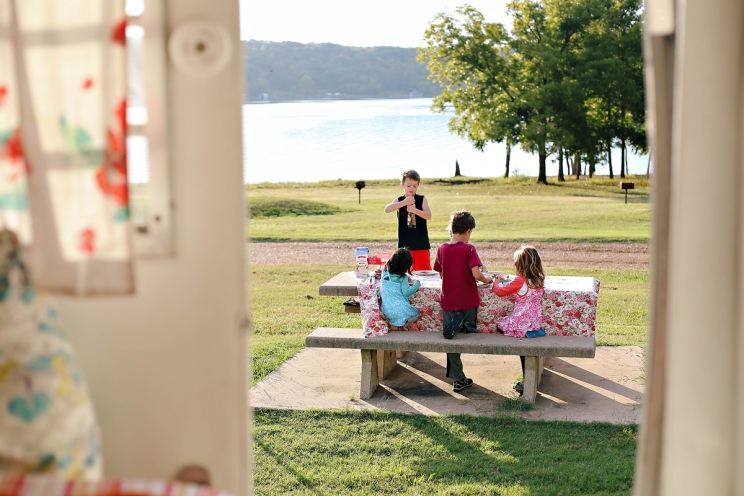 She dictated a sentence for her copywork…it made me smile. Also, her crazy camping hair makes me smile and fills my heart with gratitude for conditioner.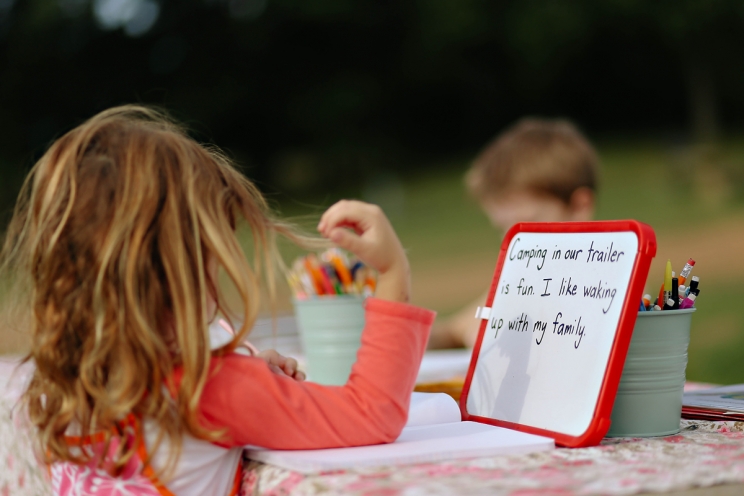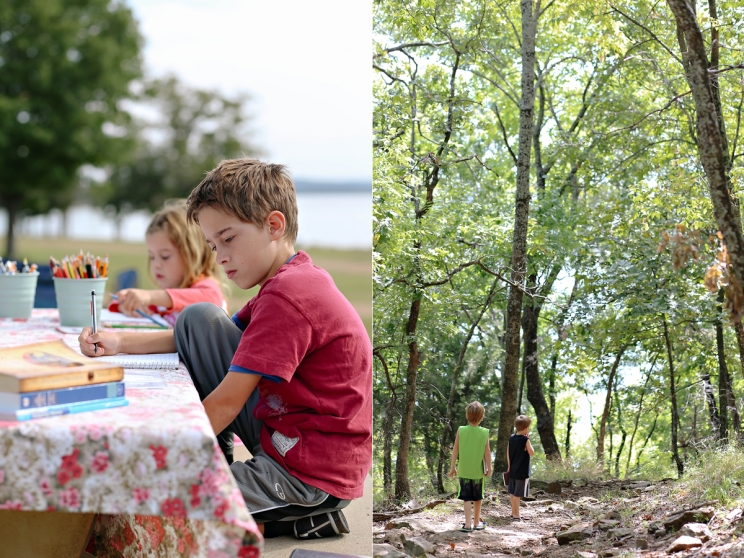 We still did school. We still did work. But, we did it in a different way.
It was a welcomed change of pace. We all breath a little deeper outside. The state parks will be closing soon for winter. I think we are going to try to take advantage of this season of weather and life a little more often. There really is no good reason not too…