I attempted to teach the kids a few basics of using my potter's wheel. We went over a couple beginner essentials, but then I let them just get a feel for the clay spinning. It was beautifully strange to watch them using my college ceramic tools. Their little bodies covered in aprons, water and clay. Sitting at the wheel in college, it never crossed my mind that I might one day be teaching my own five kids how to do the same. It's a gift – getting to share something I love with the people who have my heart.
My youngest daughter isn't too keen on things on her hands.  Maybe one of these days you'll see her at the potter's wheel too. Maybe not, it is totally up to her. Right now she is content staying far away from us and far away from the clay.
The wheel and small kiln were a gift from my dad several years ago. He is still waiting on me to make him a cereal bowl. I'm working on it Dad. Our neighbor is an artist and so kindly gave us her old large kiln that she no longer used. I've yet to fire it up – I need to watch a few You Tube videos first to refresh my memory!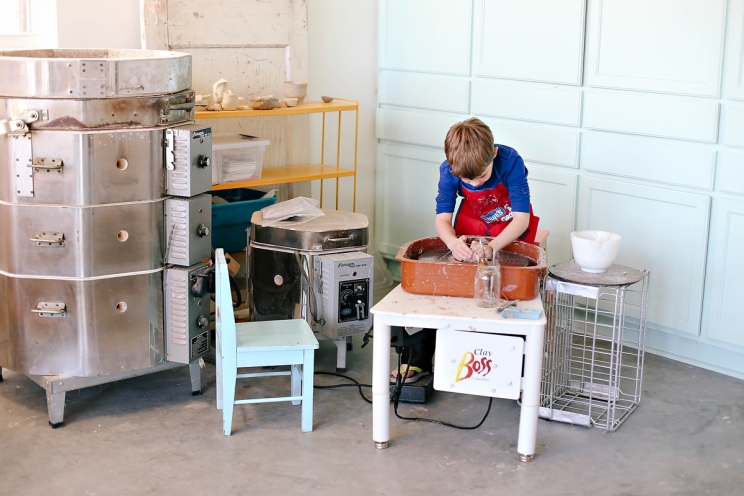 Just because – well, because….if you know how to throw a pot on a wheel, these photos are the kids just getting a feel for wet and dry clay, the pedal and the speed.  We're slowly working on centering the clay.