I saw her headed out back with a guitar and her brother's hat. I followed her out, knowing she'd go straight for her stage (also known as the picnic table). This girl. I like her. She likes to perform. These were all with my iPhone, which bums me out a bit. I wish they were with my 'big' camera and better quality. Nonetheless, I'm thankful I was able to capture it at all!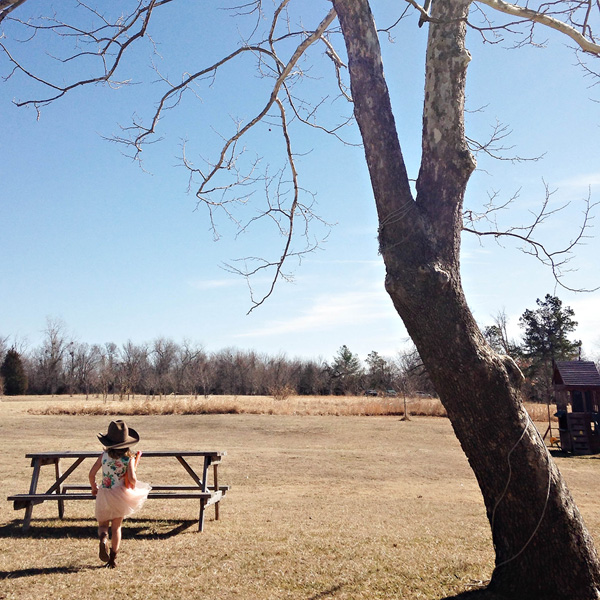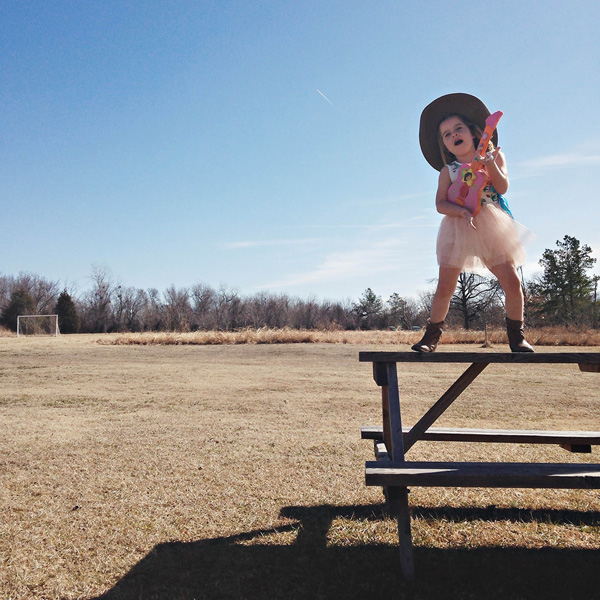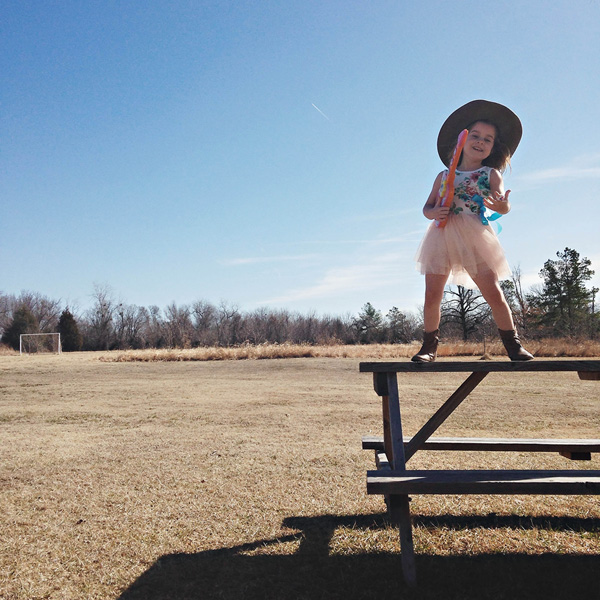 Later I told her to go change into her hiking clothes….
She's awesome. Also awesome – her brothers' faces when she is performing or hiking in ruffles. I think she baffles them a bit.