I'm headed to Washington this week for a Be Crafty workshop and am so looking forward to time with new and old friends. I've been to Seattle once before, but never to the San Juan islands. As much I as look forward to the scenery, I'm really excited about the people.  Amanda (queen of all things crafty) assigned me the task of nametags. Talk about pressure…I really don't know why she asked me. Regardless, I had fun making them. I need my sister to add the names. My handwriting begs for her intervention, so I told her she would have to do the name part for me. I could pretend like I asked her, but really we both knew I was telling more than asking. Sisters.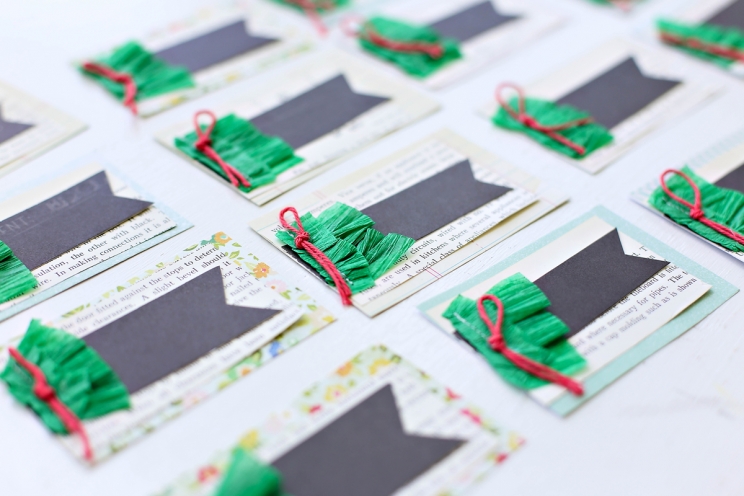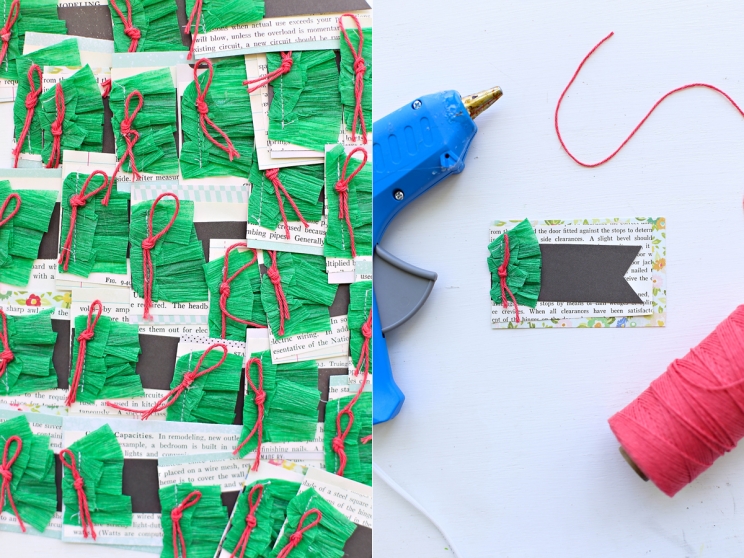 I also needed to make a bunch of white paper buntings – we are decorating a barn for the workshop!!! My oldest daughter told me I should use more colors instead of just white. She ended up just making her own.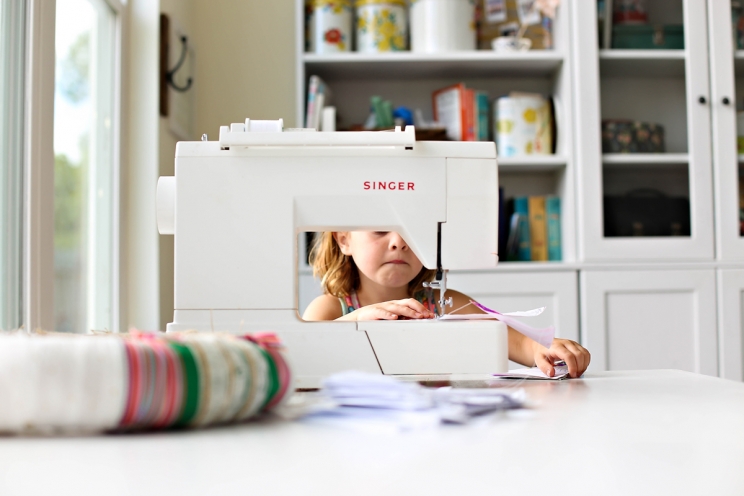 I'm often asked about letting her use the sewing machine. She's been using it for about 3 years (she is almost 6). There are sewing machines with finger guards and special ones made for kids. Space and budget made me just stick with one machine that we share. She has never stuck her finger under the needle or hurt herself. Obviously, I taught her and helped her until she was able to do it completely on her own. I still help her thread the bobbin and stuff like that, but the rest she does independently. We also prop the pedal up on something so she can reach it.
Her little sister is begging to sew too. She needs more help, but she's got two teachers!