Bittersweet.
Our dear friends, the Barkis, are a month away from moving way too far from us. Every member of our family is going to mourn what feels like a loss for us. However, in our sadness we are so excited for the adventure that awaits them.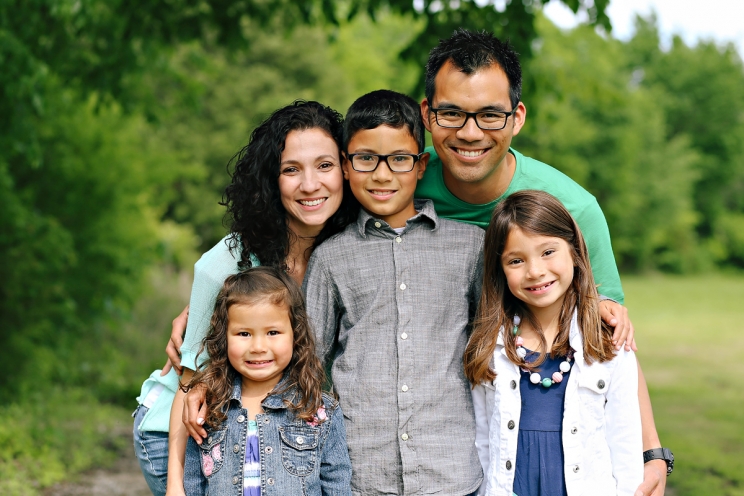 This summer they will be boarding a Mercy Ship – their new home for the next two years. If you aren't familiar with Mercy Ships, they are basically floating hospitals that dock at port cities, primarily in Africa to "bring hope and healing to the world's forgotten poor." Over 2.35 million people have been impacted by the work of Mercy Ships. "Many nations lack basic infrastructure services such as clean water supply, reliable delivery of electricity and medical facilities and personnel. A ship is a controlled, safe and environment ideally suited for serving patients and crew." (Mercy Ship website). Brian will be serving as an anesthesiologist, while the rest of the family serves in other capacities. The kids will attend school on board the ship…docked for the first year in Madagascar!
Goodness, I am excited for what the next two years holds for them and those they will meet.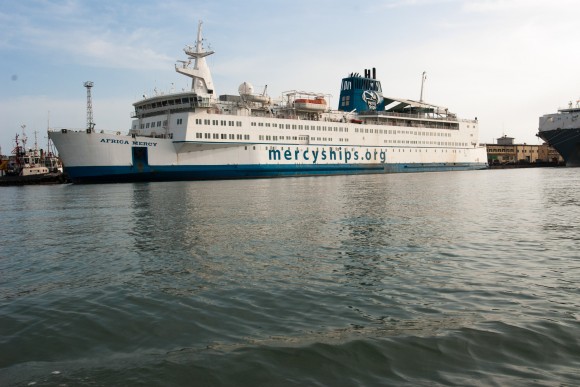 Brian let me interview him a while back about a two week trip he took with Mercy Ships. You can click here to read that interview. Mercy Ships are completely volunteer based. Instead of receiving pay to work on the ship, the Barkis (along with all other staff) are responsible for their living expenses, travel, insurance, etc. It is a huge leap for a family of 5 to put action to their dreams. Mercy Ships doctors perform all kinds of surgeries for those that cannot afford them…many, many cleft lip/palate surgeries included. So close to our hearts.  The Barkis inspire Chris & I to dream big and go for it. This weekend a few of us are putting on a garage sale to benefit the Barkis. It feels like such a small way to help, but we hope it helps some. If you are in the Tulsa area, we'd love for you to come out…it is for a good cause!
Our mutual friends, Nick & Jaime Parker, are hosting the garage sale. Their house is the one I featured a while back. The garage sale will be in their front yard and the Broken Arrow Farmer's Market is just a couple blocks down the road. Main Street Broken Arrow also has several cute vintage/antique/flea markets…you could make a day of it!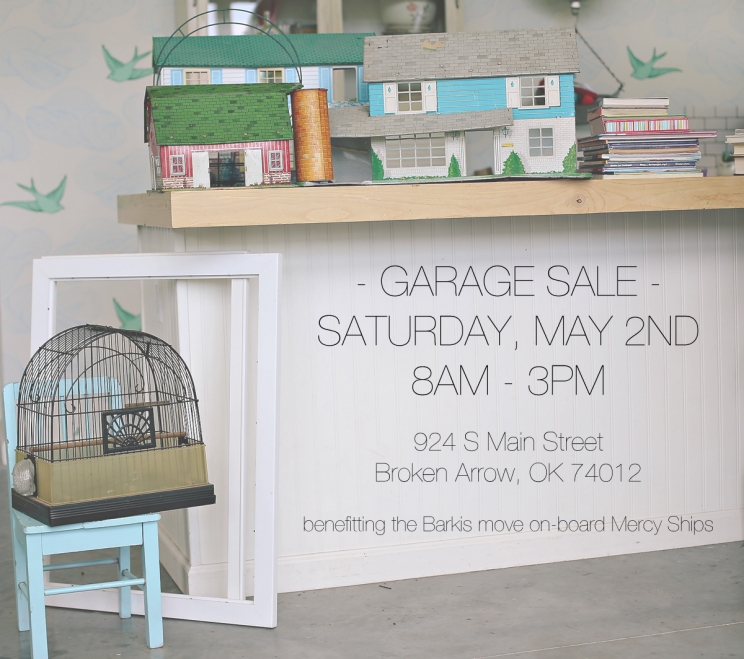 If you would like more information on the Barkis and how to support them, click here
For more information on Mercy Ships, click here.
I'll be in and out on Saturday between soccer games. Hope to see you there!