A little random evening post…just a few things I thought I'd mention, they kind of fit the theme of the earlier post today…..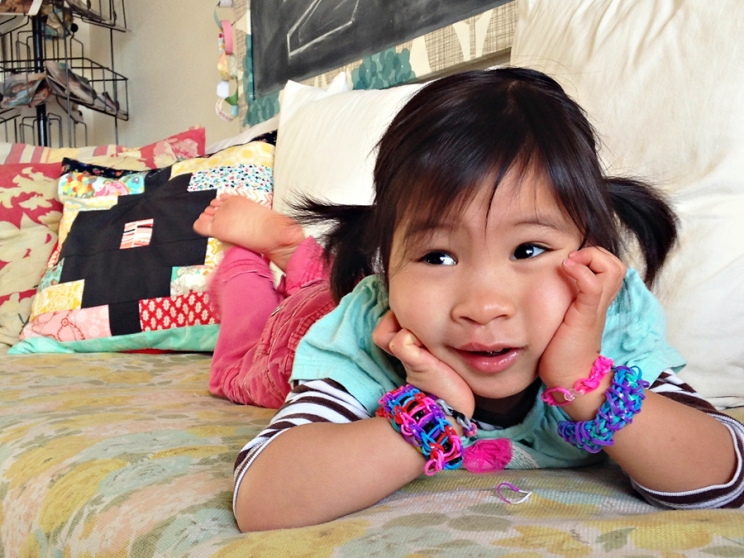 I've mentioned a few times that my house is covered in Rainbow Loom bands and bracelets. The boys do all kinds of intricate designs and it reminds me of making friendship bracelets as a kid. The boys make them….their youngest sister wears as many as she can. Jen, of Upcycled Education, told me about an idea she had to use all this Rainbow Loom craziness for some extra good.  She launched a project earlier today that will give kids here the chance to make bracelets for children and teens supported by AHOPE for Children. It is always fun for me to find ways to help my kids learn how they can use their gifts and talents to bring joy to the lives of others. And, boy, do they enjoy making these bracelets! click here for more details

My friend Katy recently posted about a family she knows that are facing unbearable loss due to toxic mold….everything lost. Every possession. Every momento. Every document. Every picture. 3 babies. The affects of the mold are still unknown. Broken for this family, Katy decided to do something. Anything. She asked if anyone would be interested in donating items to auction off on Instagram. Katy has been overwhelmed with the response and has friends helping her pull it all off. There are some incredible small business owners participating. If you are interested, you can follow along on Instagram (details below). There will be a SnapShop: Phone course up for grabs too.
I tried writing more about this family, words and truths gathered from their blog, but my words seem so small. My heart just aches as I read all they have lost and all they are facing. I'm thankful for friends, like Katy, would find the words and find the actions and step up to bring a little hope in the midst of the heartache.
For more information: Katy's blog * From the Eye of the Storm (blog post written by Misty – the wife & mom mentioned above)