This summer an email from Budsies landed in my inbox. I was asked if I'd be interested in trying our their product – custom toys made from children's artwork. Ummmm, yes. Immediately I though about my 8 year old son and 5 year old daughter. They are constantly creating anything and everything. I asked them draw something they would want to see as a 'real life' toy. They went through a couple versions until they both settled on their drawings.
She drew an Elsa doll. He drew a 9 legged cheeseburger with its tongue hanging out that was holding hands with a chocolate chip ice cream sandwich, both covered in hearts – for his sisters. I love that kid.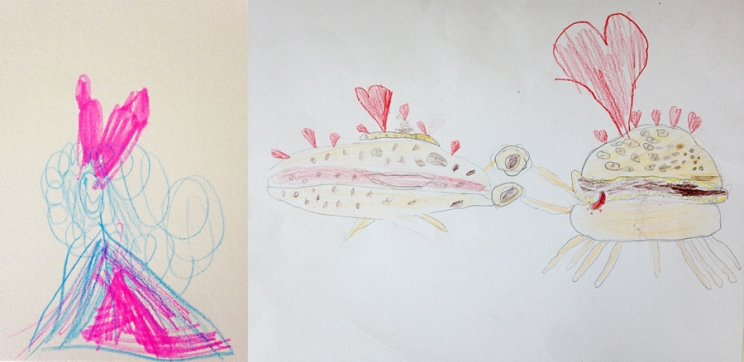 We sent them off. A few weeks later a box arrived….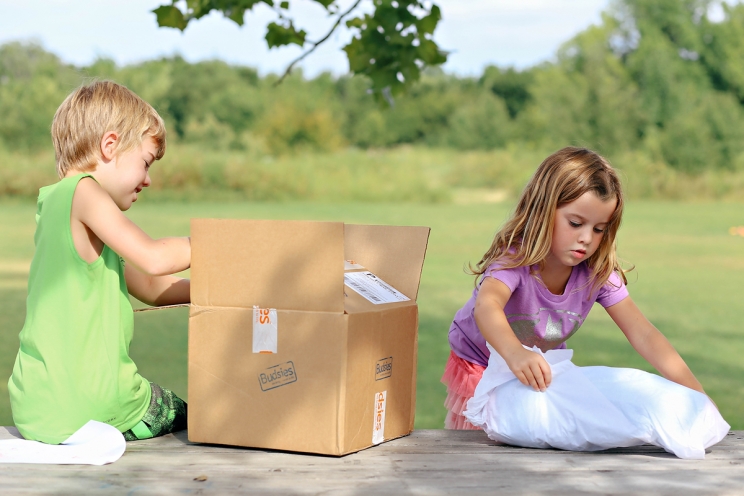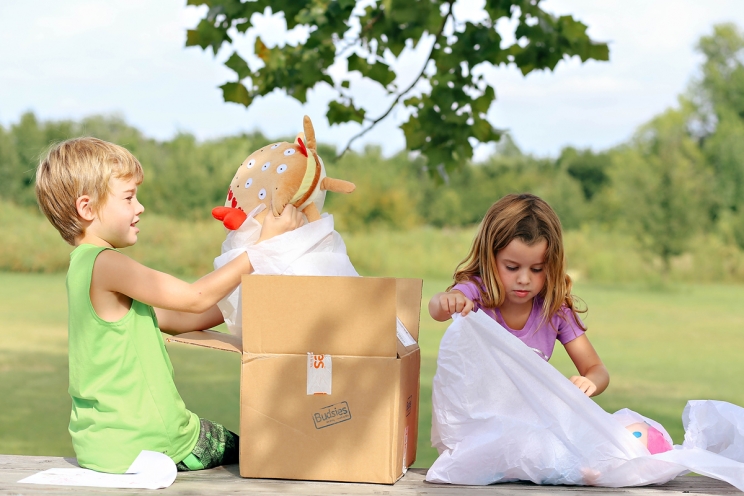 I don't think any of us could believe how cool they turned out. My son was especially surprised. I think he drew his with a little bit of a challenge in mind and they met his challenge.
It was pretty fun watching them open the box and see their creations in a form that they can hold.  My son is already trying to figure out a way to create more, order them and start selling…along with how he can publish and sell all the books he has been writing. I love that kid.