Yesterday was beautiful! I found myself on the front porch with the girls thumbing through old craft magazines with the wind gently blowing. The boys were off playing. Chris was enjoying a Sunday nap. It felt like a country song. I turned to my oldest daughter and said, "Do you know what this is?"
She looked at me a little confused.
"Front porch sittin'," I told her.
Front porch sittin'
I need to do more of it.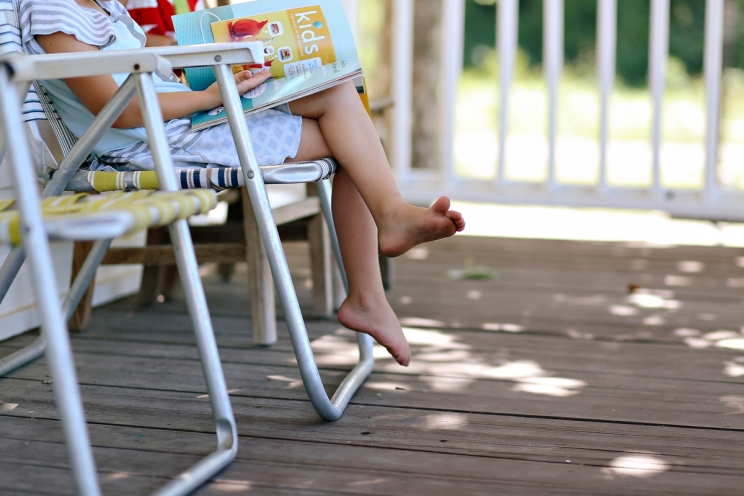 The girls looked very Norman Rockwell-ish sitting in their great grandparent's chairs on a warm September day.
I thought…I need a puppy in this picture. It is my goal to add a puppy to as many pictures as possible because she soon won't be a puppy.
Of course, when you add a puppy to a picture. Dangling feet are soon drawn up because puppies love nibbling on little toes.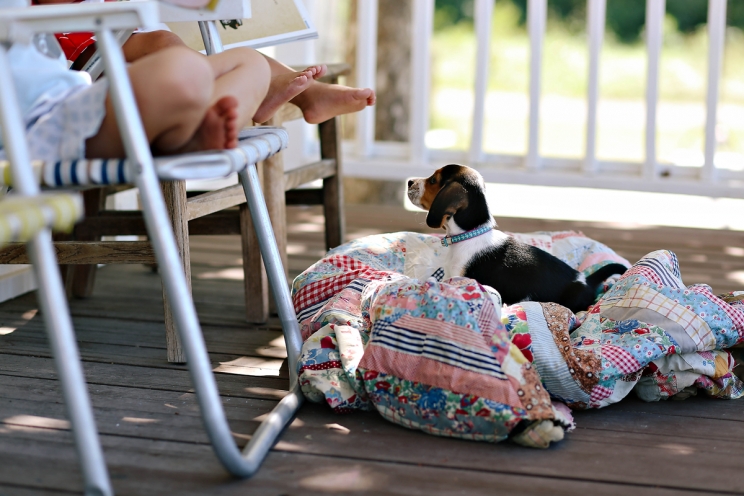 The weather is supposed to be gorgeous this week. Like every week, it is full of things that need to get done. More 'to-do's' than I really want to think about. This week I'm going to add "brew sweet tea & front porch sittin'" to my to-do list. What is the point of a great front porch if not for sittin' and sippin' sweet tea….