Oh look there is that funny "look off the page" profile pic of mine, this week it seems to be taking over my blog (see previous post). This time I'm smiling at the title "Heart at Home"…just so you know I am cracking up right now. Someone please come take a normal profile picture of me! Anywhoo…..
A little while back I received an email from Joss & Main – the Joss & Main that works with amazing designers to curate home decor flash sales. I think I read the email a couple times trying to decide if it was spam or if they were really asking me to curate an event. I am so happy to say it was not spam. For those unfamiliar with Joss & Main, it is an online home decor website that hosts flash-sale type events. Well-known interior designers curate the sales to fit their style. I'm not an interior designer – or even close, so naturally I wasn't sure if the email was really for me. Nonetheless, it was and I got the opportunity to 'shop' for items that I would use in my home.
Window shopping without the crowds – it was so fun. Last night the "Under the Sycamore Curated Collection" went live. For the collection, I picked out all kinds of items and then the Joss & Main team added more products to fit my style. It is really fun and interesting for me to see the products that their team added. Honestly, every time I open their website and see my 'collection' I laugh – in a good way. It is a little surreal to see my home and style preferences looking so professional!
To view the collection and make any purchases from Joss & Main, you will need to sign up first. You can click here to sign up.
The sale will last until 3/4/14 9:00pm EST.
Here are some of my favorite items I picked out – all things I would sure enjoy purchasing for my home!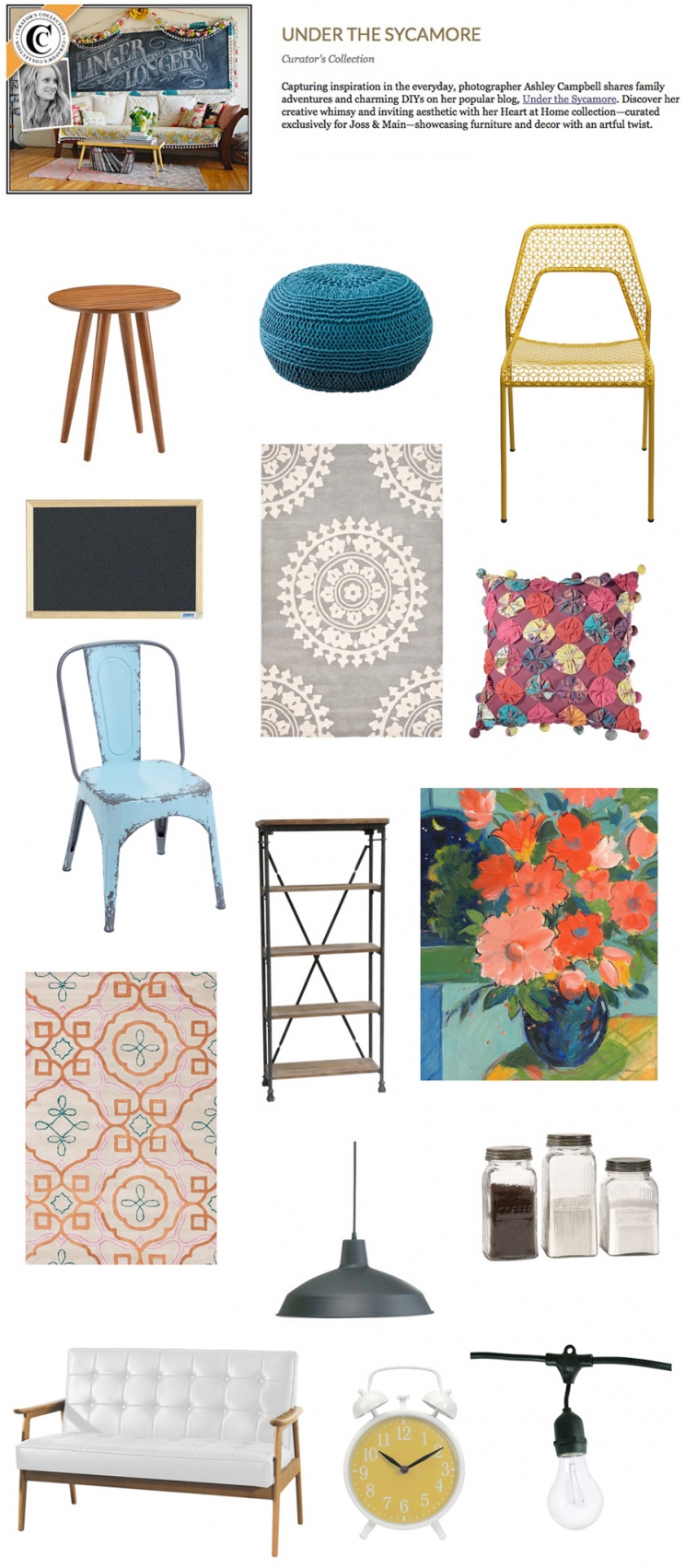 As part of the collection, I was also interviewed on the Joss & Main blog, Plume. They did such a great job on the interview and it is honor to get to share on their blog!
Here is a peek, click here to read the post.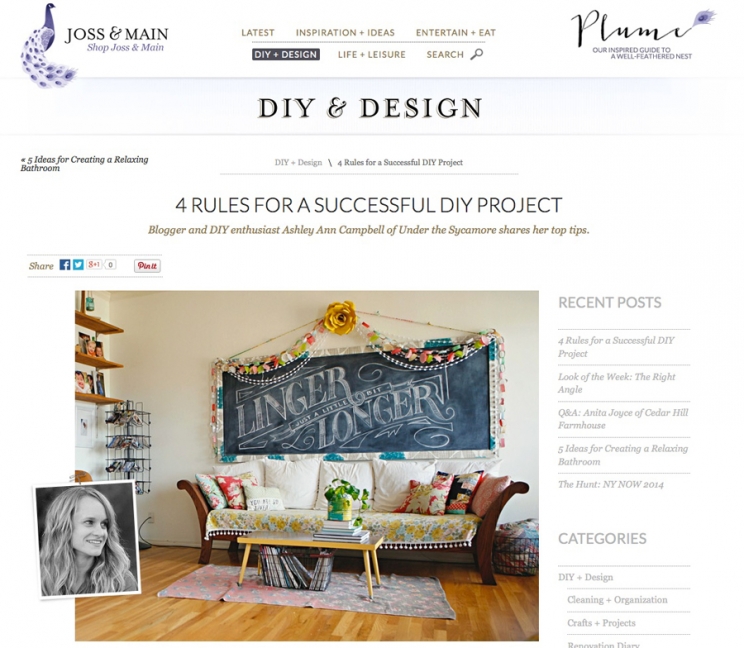 The artwork on my chalkboard was created by my sister Lesley
*Joss & Main does offer sign-up credits, so if you sign up using my link, I will receive a credit. If you invite friends to sign up, you will receive a credit too.