My oldest daughter's best friend is her cousin. It is a special relationship that involves tears (from both girls) if they go more than a few days without seeing each other. Lesley and I didn't grow up with cousins nearby, so it is extra fun to watch our girls together. Our oldest two girls have been tight since my niece was born. I think it is partly due to learning early on that she couldn't escape the affections of her cousin, so she might as well give in and embrace it.
I was trying to clean off my memory card and computer after so much travel this summer (that is an entirely different post). Anyway, I came across these pictures of the girls I took right after I got back from Ghana. They love playing in the trailer together…they also found my hats and wanted to match. I picked up the yellow one on our road trip from the Wyman Museum. During our road trip we got to spend a few hours with Nici of Dig This Chick. I spotted some custom hats in her studio and as soon as I got home I ordered myself one! A girl can't have too many trucker hats in the Oklahoma heat….or anytime she doesn't want to fix her hair (which I never do!)
Anyway…back to the girls.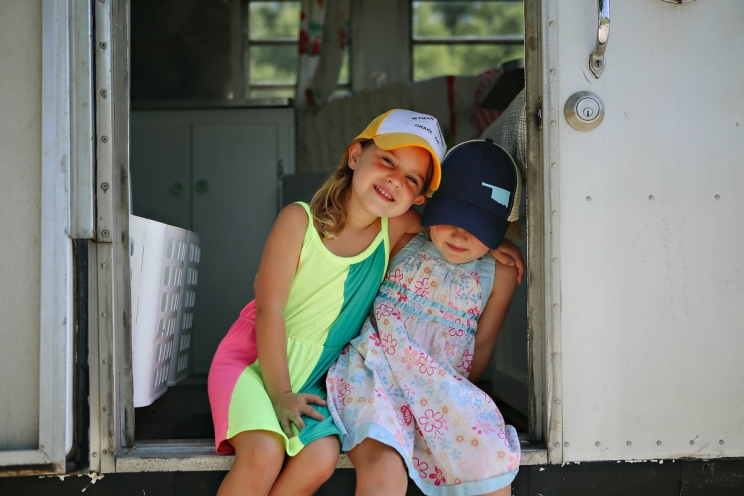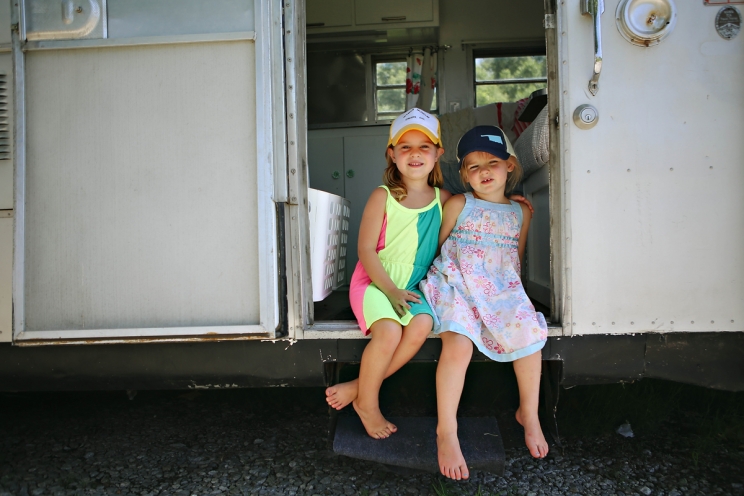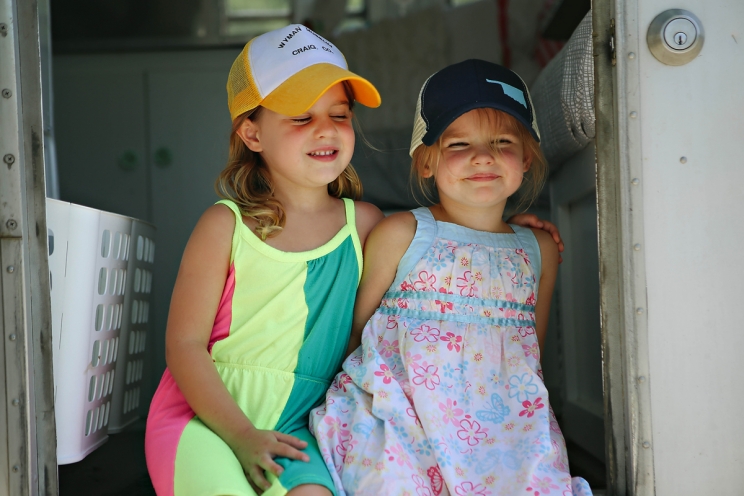 Almost 4 years ago, the girls made their blog debut together in these pictures:
It kind of hurts my heart a little to see how much they've grown in such a short time. It is the good kind of hurt though. You can tell my girl has been delighting in her cousin from the start.