My sweet niece turned four over the weekend. I love being an aunt and it just gets better and better.  My sister has been planning a big Frozen birthday party for months now. She's been cutting snowflakes out of doilies, gathering huge marshmallows for a snowball fight, and coming up with all kinds of cute ideas for her girl – who has had her little heart set on a Frozen party since she first saw the movie. An unexpected surgery meant the rest of us kind of forced Lesley to try to rest and let us take over the party. We moved it to my house and tried to make it worthy of all the planning she had been doing.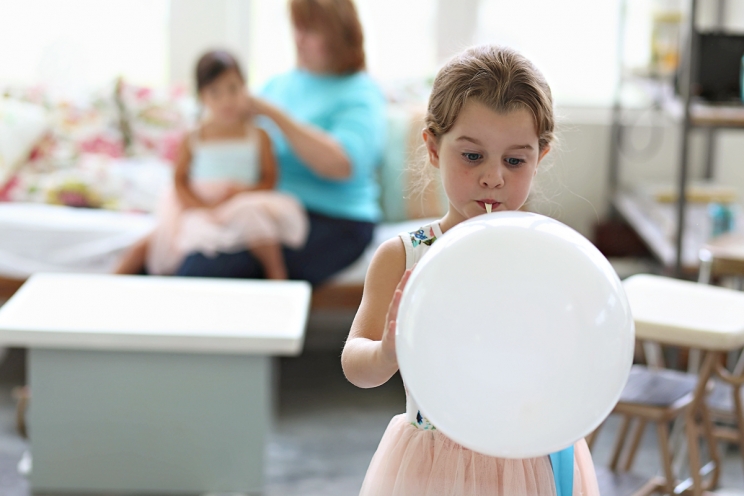 The birthday girl got a handmade Elsa dress from my mom. Her little sister was Anna. Braids were requested by all the girls.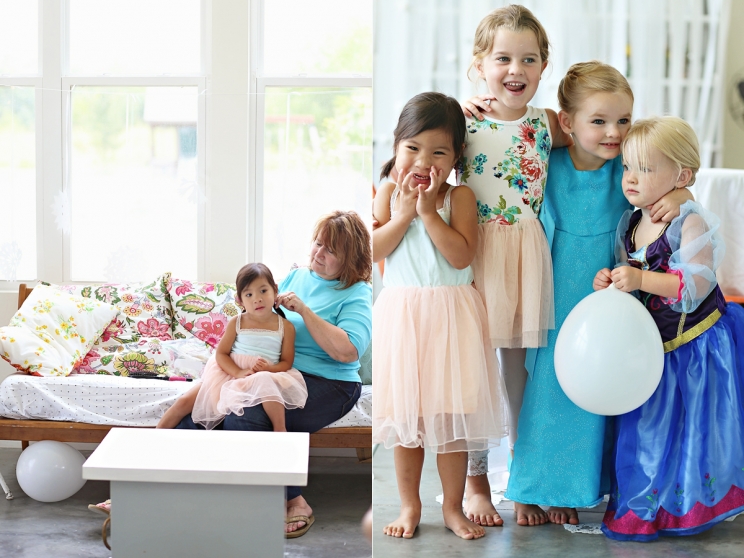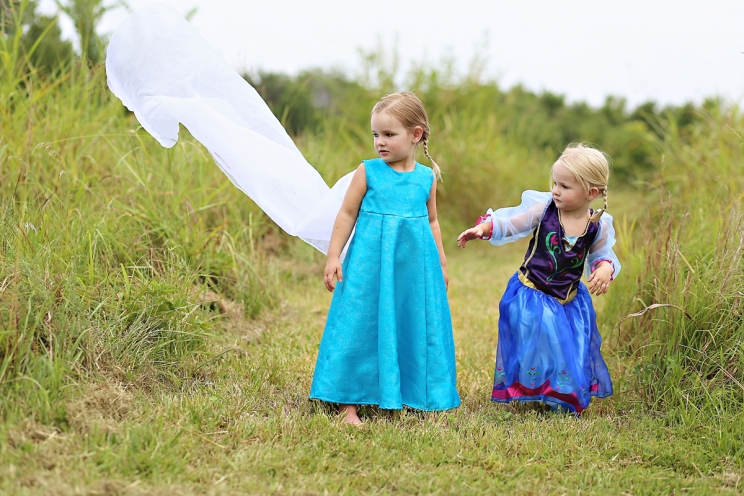 My youngest niece has started calling me "Washy" – if I can figure out a way to keep her calling me that forever I will.
We basically covered things in white and sparkles. Lots of fake snow and cotton balls all over the place. Lesley made 'snowball' cupcakes – cute and delicious, of course.
My mom and the boys cut out a TON of snowflakes.
She's especially sweet on her great grandpa. He's pretty sweet on her too.
Guess which little girl is a little version of her momma?
Olaf (my eight year old) surprised the birthday girl with a special appearance. He tried passing out lots of warm hugs.
Our girls are now 2, 3, 4, & 5. It is pretty wonderful to get to see them grow up together. I don't take it for granted and I am looking forward to many years watching our girls together. Happy birthday Sweet P – you are dearly loved and incredibly cherished!