Her middle name is "Song". She loves lots of things, but on the top of the list is her daddy and singing. We were entrusted with a karaoke machine while some friends move to Madagascar for the next two years. I'm not sure the machine is going to still be working in two years at the rate it is being used around here. These two make a good pair…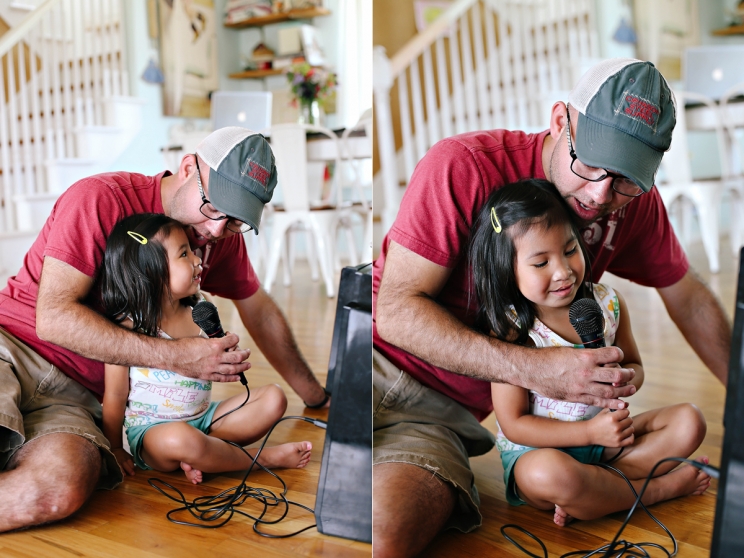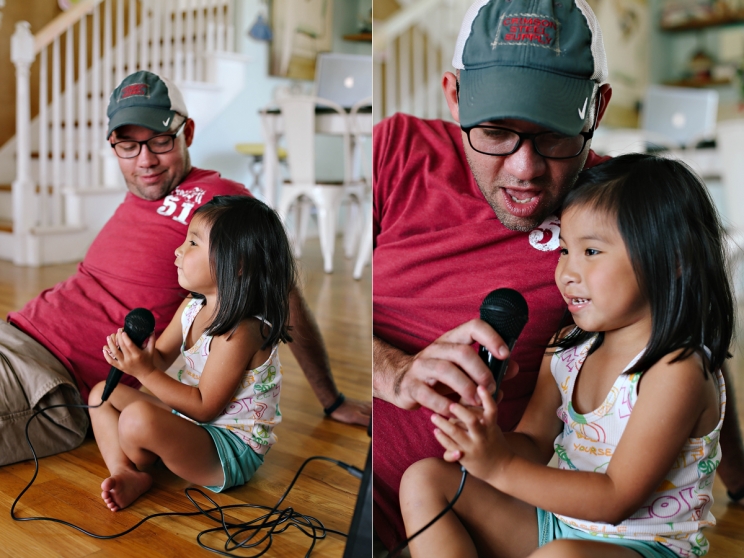 She's the baby in the family….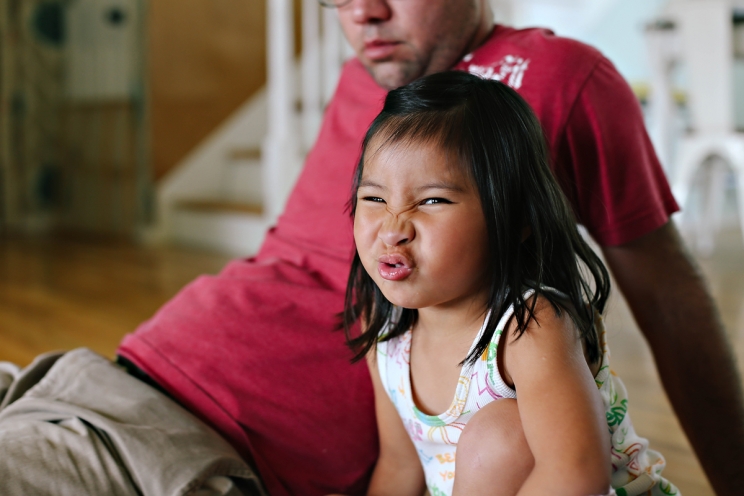 She is also in a band-aid phase. I hide the band-aids. She finds them. I hide them. She finds them and wears them like stickers.
In honor of fathers today, I wanted to do a Father's Day giveaway. Father's Day is just around the corner. I'm a fan of personalized gifts, so this giveaway includes products you can personalize for the dad in your life! I've worked with Mpix for years and can't say enough good things about the company, their products and their employees. Vintage Pearl is based locally to me, but known worldwide. I'm not sure you could go anywhere in Tulsa and not see someone in a piece of Vintage Pearl jewelry. Onto the giveaway details!
Mpix
Prize: 20 page Premium Panoramic Photo Book, any size
I just got my own copy of one of these. The pages are super thick – like postcards. It is a new product for Mpix and I am thrilled with the quality.
Website | Facebook | Twitter | Instagram | Pinterest
Prize: $50.00 gift certificate
Vintage Pearl offers an array of handstamped jewelry & keepsakes to create personal gifts. The cuffs and bookmarks are my favorite. New Father's Day items are launching today!
Discount code: SYCAMORE20 for 20% off your purchase until 6/21/15
Website | Facebook | Twitter | Pinterest | Blog


Here are the details of the giveaway:
1 winner chosen at random
Giveaway ends Saturday, June 6, 2015 9:00pm US Central
THE GIVEAWAY IS NOW CLOSED
The winner has been emailed.