I want to give my kids the world….but not in the sense of every material possession they could dream up. I want to give them the world – and understanding of the world and how they fit into it all. Geography. Culture. People. History. With a month long road trip still fresh on our minds, we are diving into US Geography and history this year. There is something incredible about watching my kids, at different levels, understand where they 'are' in the world. It is a beautiful thing. It is powerful thing. And, lucky for me, US maps are all the rage these days. Everywhere the kids look they see outlines of states and our country. Decor trends are making homeschool easy!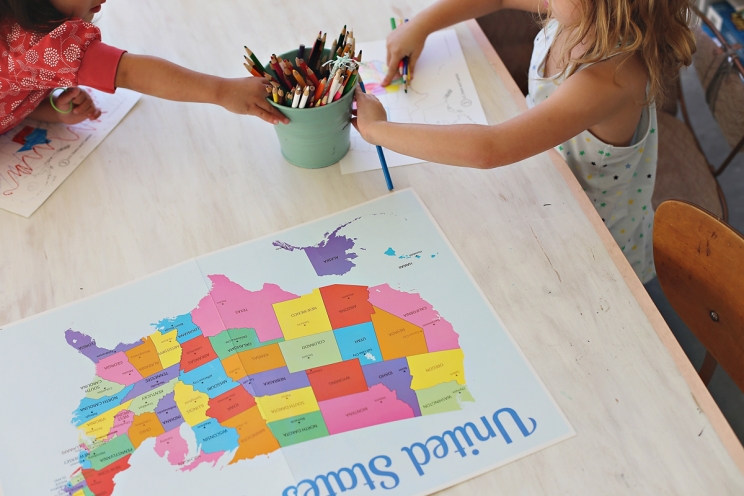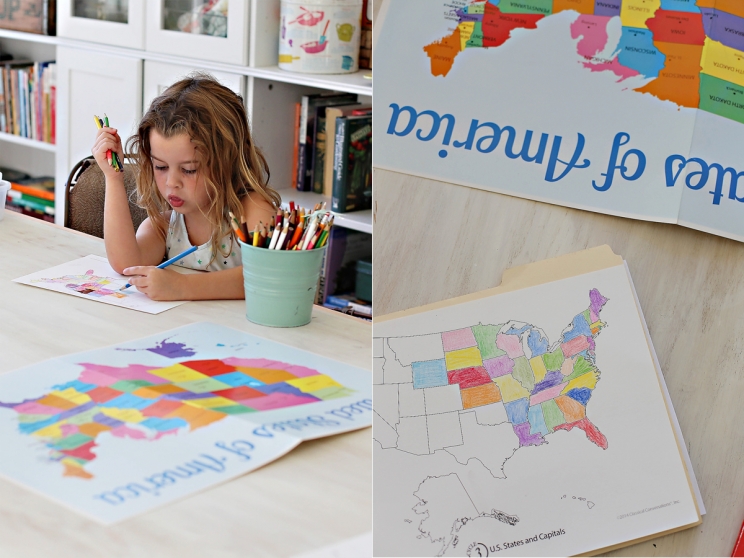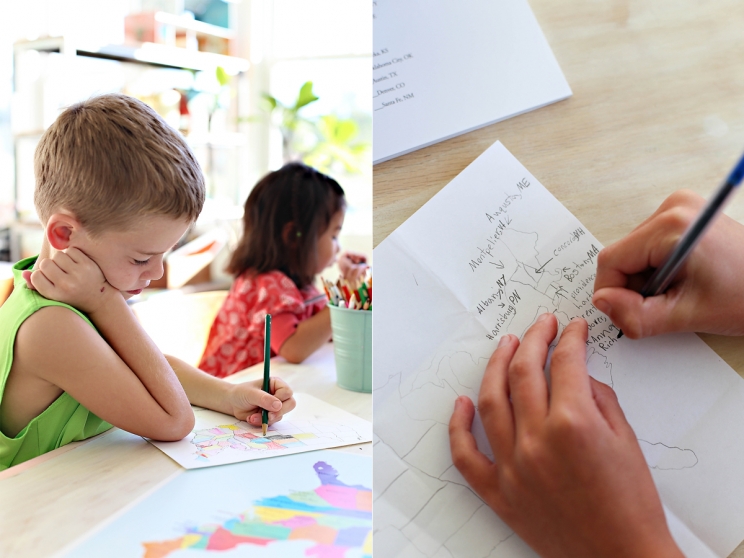 My oldest is aiming to freehand the US map by the end of the school year. We watched the following video together and I was completely inspired to be able to freehand the US map too. It is long, but so amazing to me. My kids want to watch it over and over again. I suggest enlarging it to your full screen size.

So inspiring, right?!
If you are looking for more US map inspiration, here are a few I pinned:
All this map tracing and state studying is getting us all a little anxious for another roadtrip. Our list of places to visit just keeps growing….what are some of your favorite US destinations?