Last week warm weather called us to the zoo with my sister, her kids and my mom. Chris and our oldest son were on a weekend trip, so it was a little weird only have four kids to watch. We are frequent visitors to the zoo, usually with notebooks in hand.
ISO 100, 1/1000, f/2.8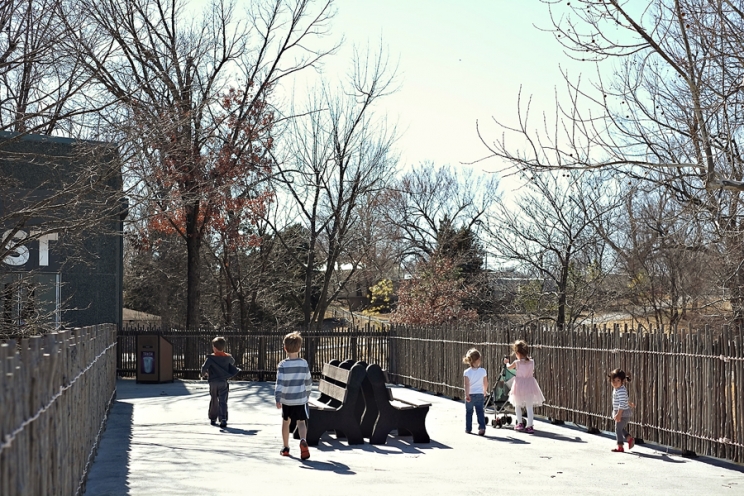 ISO 400, 1/125, f/2.0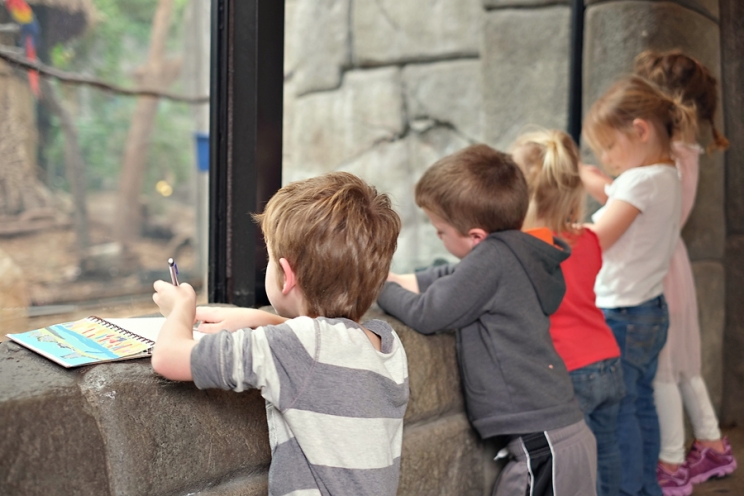 ISO 400, 1/125, f/2.8 – both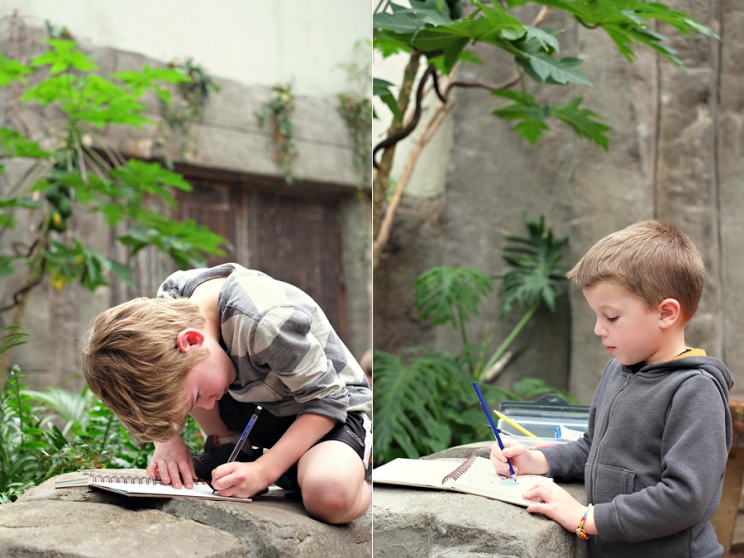 Little One has hit the posing stage. When she sees me with my camera, she steps in front of it and smiles. Then, quickly comes close to me wanting to see her picture. She also likes to steal my lens cap. All the time.
ISO 400, 1/1000, f/2.8
The rainforest area of the zoo is humid and hot. Those humidity curls get me every time. She is always in a dress….usually with her 'running shoes' too.
ISO 400, 1/125, f/2.8 – ISO 400, 1/125, f/4.0
Popping in front of the camera…again.
ISO 400, 1/125, f/2.8
 - shot with my FujiFilm X-Pro1, 35mm lens
We recently gave away our double stroller. It was very odd to go to the zoo with one little umbrella stroller and a backpack…and four kids. I have so many memories of being 9 months pregnant and pushing that big double stroller around the zoo…hoping it would spark labor. I also have memories of getting stuck in doorways and running into things with it. My double stroller days are over (at least for now…we hope to do foster care one day). Until then, I'm going to enjoy this single stroller business. Next time I might let the kids push me in the stroller!

And a quick little note to say I was asked to curate a collection for Joss & Main. My collection will post at 9:00pm tonight and I'll have a guest post on the Plume blog this week too. I'll share more details about it tomorrow, but if anyone is interested in looking at it tonight you can sign up for Joss & Main by clicking here. I had a lot of fun 'shopping' for my collection….it was like window shopping only without the crowds!