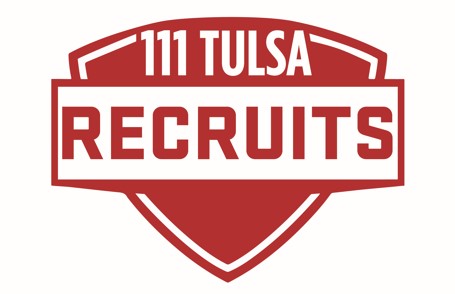 At this very moment, in our city, there are hundreds of children without a family, without a home. Not millions. Not thousands. But hundreds. These children are placed in a shelter simply because there are not enough right foster homes available for them. Some of these children are teenagers about to age out of the system. They will be thrown out into the world with little support, little direction and inadequate preparation for what is ahead. No family saying, "I am with you!"
This Sunday (Nov. 9th) 111Tulsa will be holding its first citywide RECRUITS event for all individuals that are interested in learning more about how to get involved in foster care in Tulsa County.  Program speakers, activities, breakouts, and expo participants will be catering their presentation and information to individuals that are new or wanting to get more involved with foster care and adoption.
Program speakers include adult adoptees, foster parents, adoptive parents, DHS staff and adults that grew up in foster care.
Vendors include foster care agencies, adoption agencies, related volunteer organizations, support for foster families, and counseling providers.
The event is free, but registration is requested. For more information visit the 111Tulsa website.
Sunday, November 9th 2014
2:00-4:30
1915 E 3rd St
Tulsa, OK 74104