Take a picture. It will last longer.
This I find to be true with just about any and all pretty organization I accomplish in my home.
We start back in our regular school routine next week, which means I got to stock up on new school supplies. Organizing school supplies makes me really happy, even if the pretty doesn't last long.  A couple of years ago I bought an old bread baking tin (pretty sure that is not the correct name, but you get the picture). I spray painted it white and put art supplies in it. I decided to give it a another facelift and add some buckets for more order.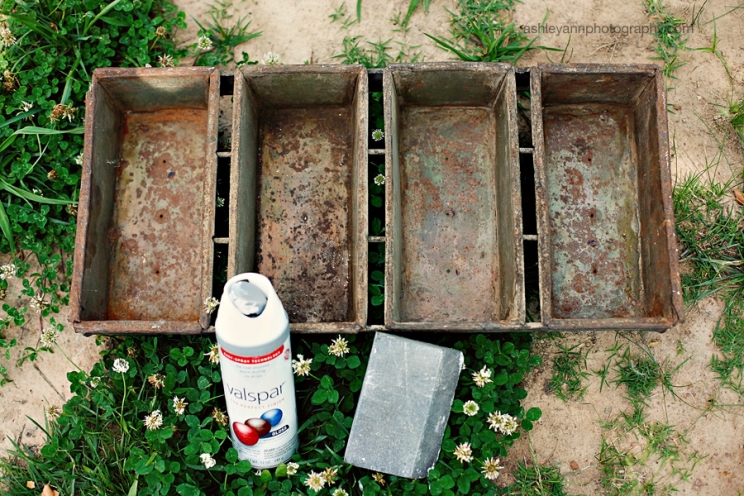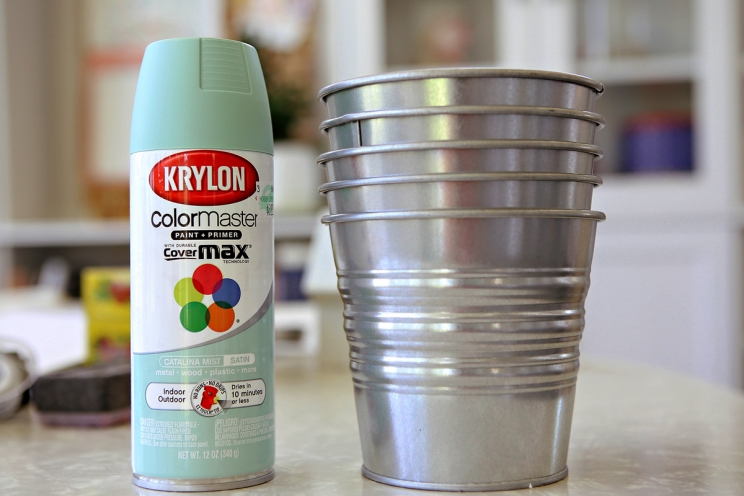 The buckets are from IKEA. I wish I had I bought 4 more. Next visit. A little spray paint and I was done. Yay for spray paint.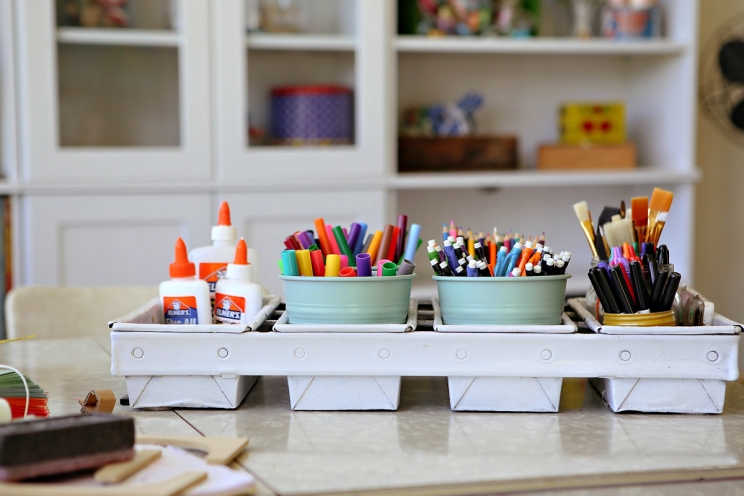 I like being able to move all the supplies to the table at one time or just a bucket. Anything to bring more order and simplicity to our days is welcomed by me!
I took a picture. It will last longer.