I'm wrapping up blog posts early this week and finishing with another photo related post and giveaway ~ this time related to Christmas cards (or cards in general).
We didn't send out Christmas cards last year, which is a bit odd because I am a big fan of Christmas cards. I love checking the mail in December to find cards from friends. The photo cards are my favorite – it is often the only printed photo I get of my friends and their families. I use the cards to update my phone contacts each year (here is a post on that). Last year I just dropped the ball. This year I am ahead of schedule (friends don't look).
I'm not showing the back of my card, I have to leave a little bit of a surprise for my friends. Though if they read my blog, it won't be that surprising. I ordered a 1Canoe2 Pop card – the design pops out to be an ornament. The pink, green and white won me over instantly. I've also been a big fan of 1Canoe2 for several years. They designed a few of the new Mpix cards, which makes me happy.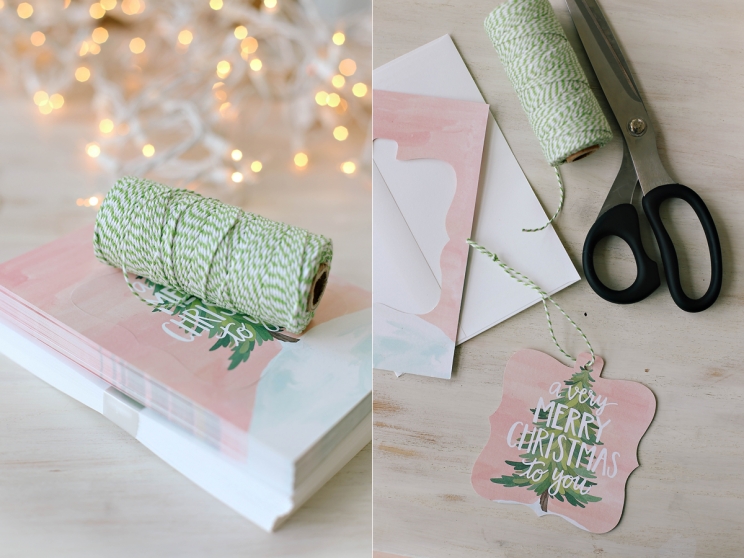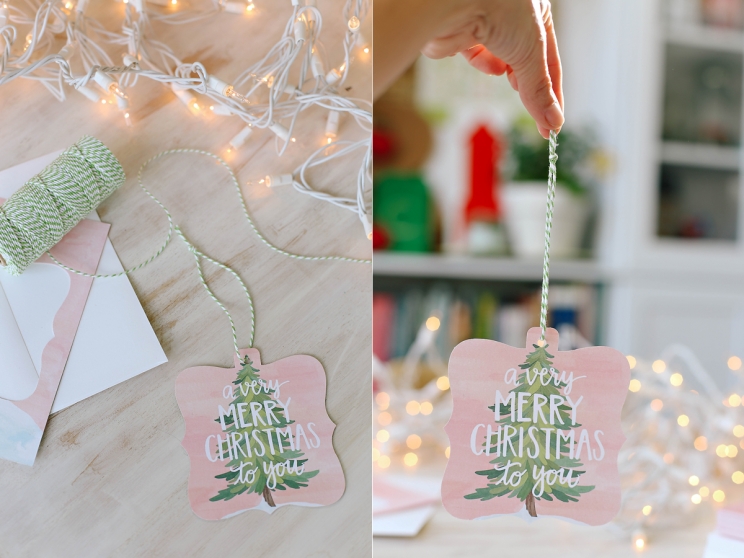 To get you started on your Christmas cards, Recipe For Crazy is giving away one personalized photo card and a $50.00 store credit. There are 8 different photo card designs to choose from and will be personalized with your photo and personal information. A high-resolution PDF and jpg file will be provided for you to print where you wish. I recommend uploading your pdf to Mpix.com and printing your cards there.
Black Friday through Cyber Monday, enjoy 25% off your total purchase and follow @lesleyzellers on instagram for flash sales and BOGO offers.
I thought the winner would need a cute custom stamp to go along with the personalized cards.  Dear Madaline Designs is giving away one custom self inking stamp. You can choose your design….maybe a custom return address to send out all those cards so you aren't writing them all!
Follow @shopdearmadaline on instagram.  Orders can be made by emailing Madaline at dearmadalinedesigns at gmail dot com

Since the winner has a custom pdf and a custom stamp, I thought he or she probably needs to get those cards printed.  Mpix.com is giving away 100 cards to round out this giveaway!
With Mpix, you can print your own custom designs (like cards you purchase from Recipe For Crazy) or you can choose from a huge selection of pre-designed cards. I print all my thank you cards, greeting cards, and Christmas cards from Mpix. Sometimes I design my own (or have my sister design them). Other times I use the pre-designed options.
Nov. 28th 5am – Noon (central), Mpix will be offering 25% off Christmas and holiday cards. Promo code: cards14
Giveaway Details:
1 winner chosen at random

Prizes:
Personalized photo card and $50 shop credit from Recipe For Crazy
Custom self inking stamp from Dear Madaline Designs
100 cards from Mpix.com
 Giveaway ends Friday, November 28, 2014 7:30am US Central
(I'll announce the winner immediately, so you can take advantage of any Black Friday sales)
To enter: leave a comment below